My son, the 4yr old that looks like a body builder!! Another daily adventure..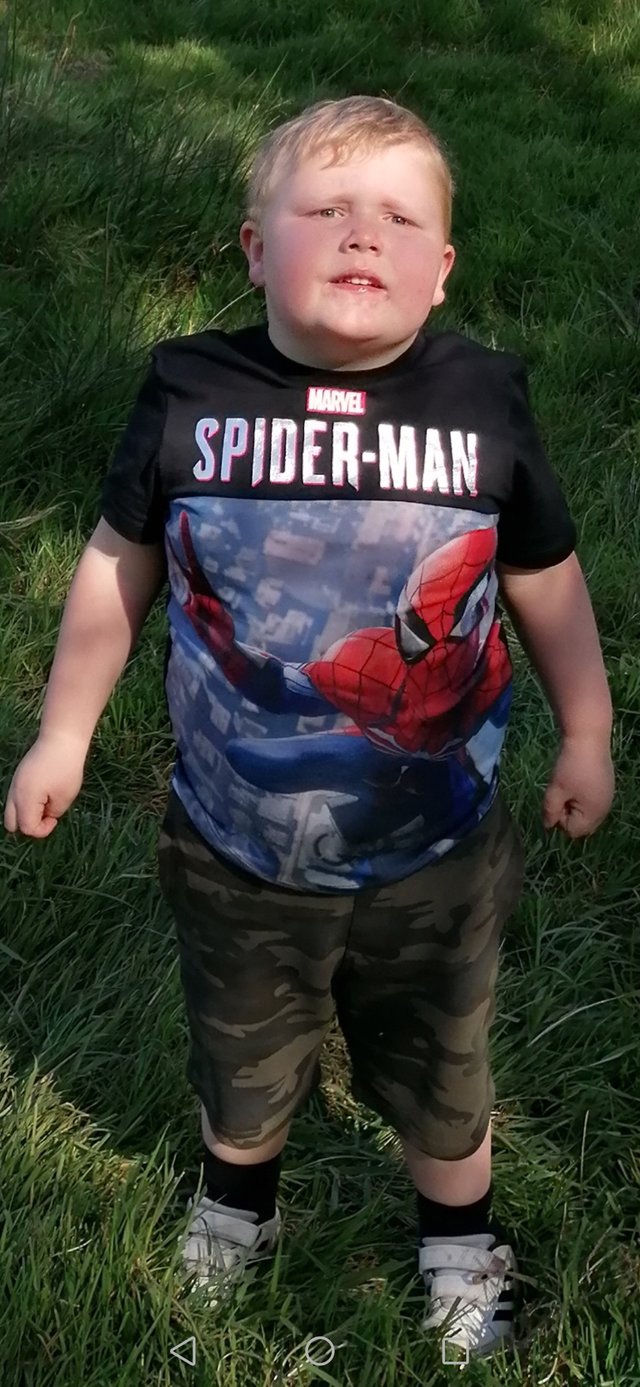 HELLO everyone... Have you met 1/2pint before?? Yes, this is my 4yr old son! He's already wearing 10yr old clothes and doesn't look to be slowi g down anytime soon.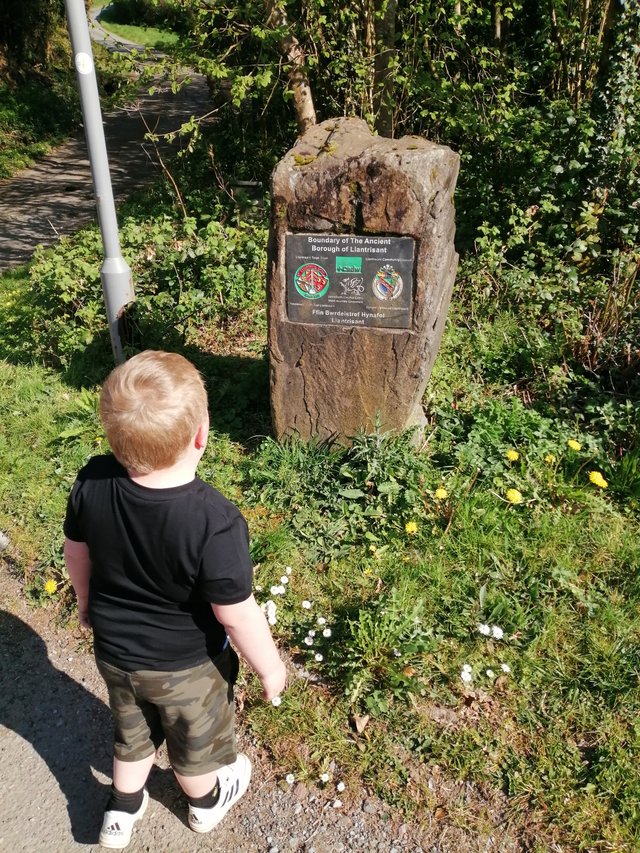 For our daily exercise, we went for a walk around the outskirts of the ancient Welsh Town of LLANTRISANT. Every 7yrs, an ancient tradition called Beating the bounds takes place where the freemen of the town walk the boundaries of the parish of Llantrisant marked by these old flag-stones.
The weather has been exceptionally good lately, so after work to give Mrs W a break, I take 1/2pint on a 2 hour walk and show him some of the things I did when I was a child. A lot has changed over the years, and a few of the places I used to play have now been redeveloped and houses built, but we can still find enough places to keep him busy and to blow off some steam.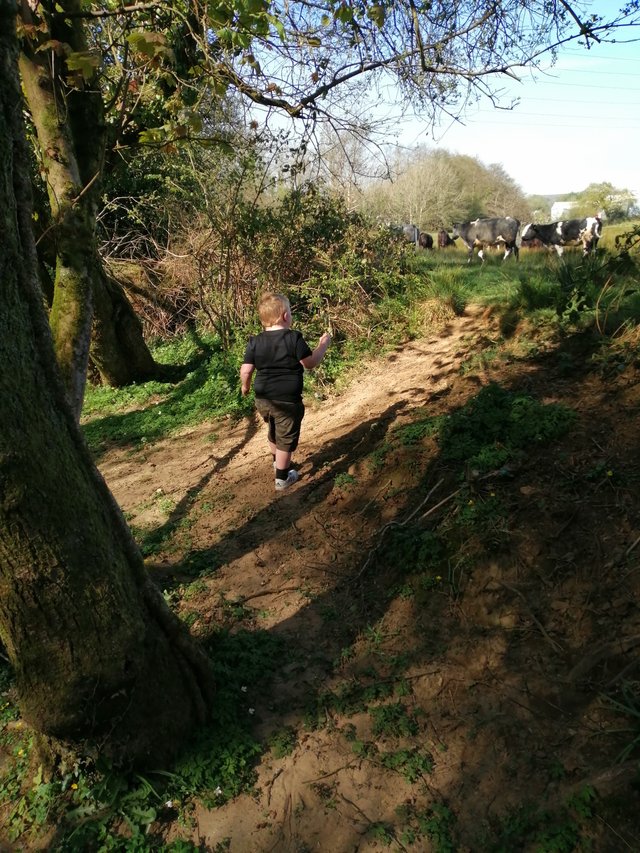 He got a little excited when a herd of "milking" cows decided to pay us a visit, a very friendly bunch if I'm honest... Lol
Today was a good walk, we covered 4 miles, and I now hove to think of somewhere to take him today.