❇️ NO PAIN, NO GAIN... RIGHT? 💪🏼 🙌🏼 💯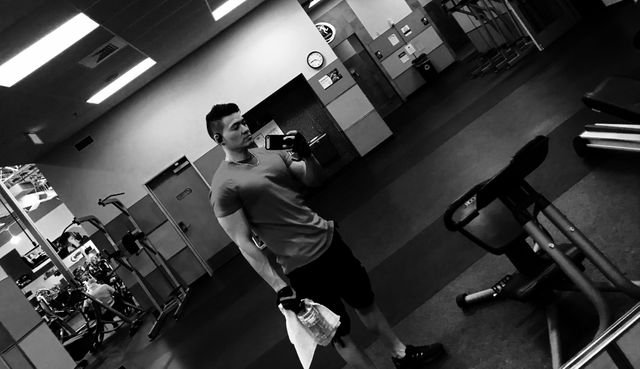 If you always put limits on everything you do, physical or anything else, it will spread into your work and into your life. There are no limits. There are only plateaus, and you must not stay there, you must go beyond them.
~ Bruce Lee
It's been kinda difficult as of late to stay in shape. I ran into tons of injuries in the last few months from lower back pain (Snap Action), shoulder problems and even some tennis elbow.
SHESHHHH, can I even get a break? LOL
Yeah, Yeah, No Excuses Right? I totally agree. I'm still hittin' the gym at least (2) times a week and just pushing through the pain.
No Pain, No Gain.... right? Well anyways, another workout session complete... I'll be back at the gym in a few days.
Keep On STACKIN!
~ Charles Fuchs
For those who's interested in following my "Content" and "Daily" Posts... you can just follow me @stackin to get my updates.
You Can Follow Me Here:
➡️ UpTrennd: https://uptrennd.stackin.co
➡️ Facebook: https://facebook.stackin.co
➡️ Twitter: https://twitter.stackin.co
➡️ Instagram: https://instagram.stackin.co
➡️ Steem: https://steem.stackin.co
Crypto.com: Get The World's First ELITE Cryptocurrency MCO Debit Card and we both get $50! Also earn up to 18% on all your crypto with the MCO Earn program! Must use Ref code is: ( mqanqykcym )
PI NETWORK: Pi is a new digital currency you can mine on your mobile phone for free without draining the battery or using data.
BYBIT: Want To Trade Bitcoin with 100X Leverage? Create Your Free Bybit Account 30 seconds and claim your $60 Welcome Bonus!