Apperitivo is my favorite "meal".
Just before a late dinner, especially now in holiday mode, the Spanish dinners can be very late, we have arround 7pm some snacks and drinks.
Usually potatoe chips, olives, roasted almonds and of course BEER.
Here is a foto serie about my today's apperitivo.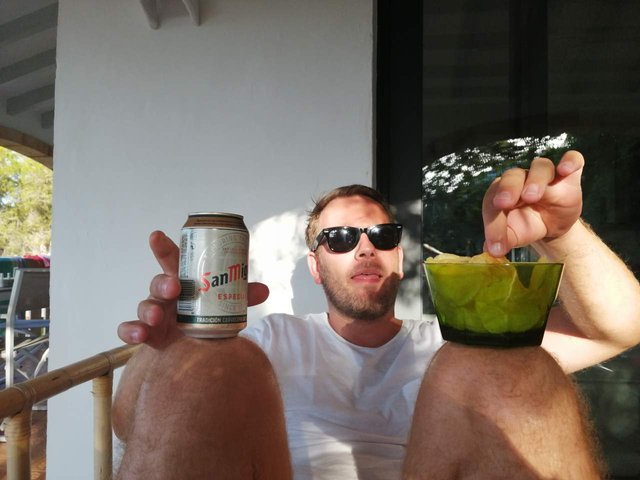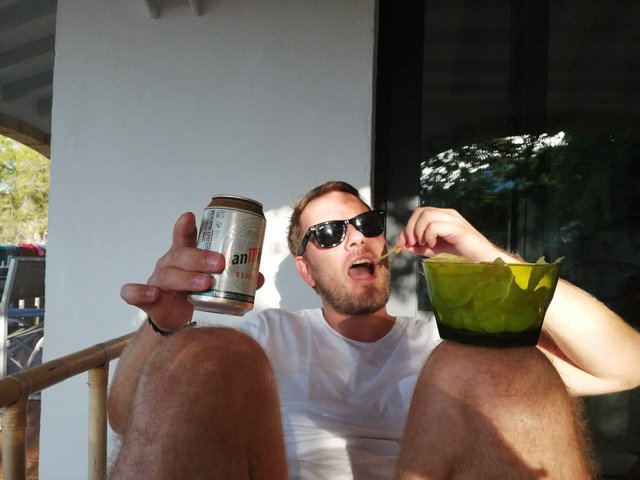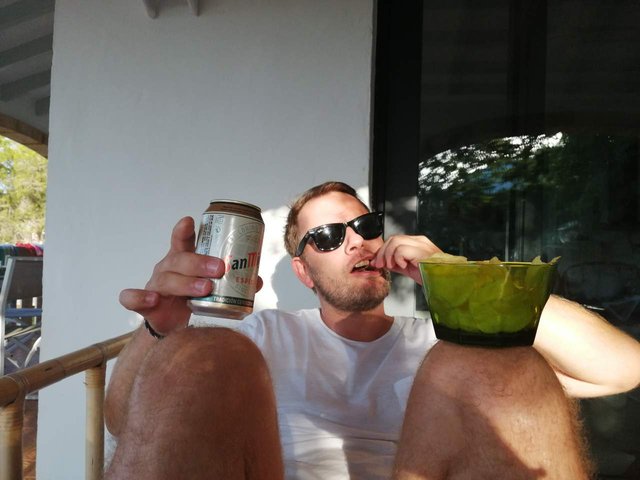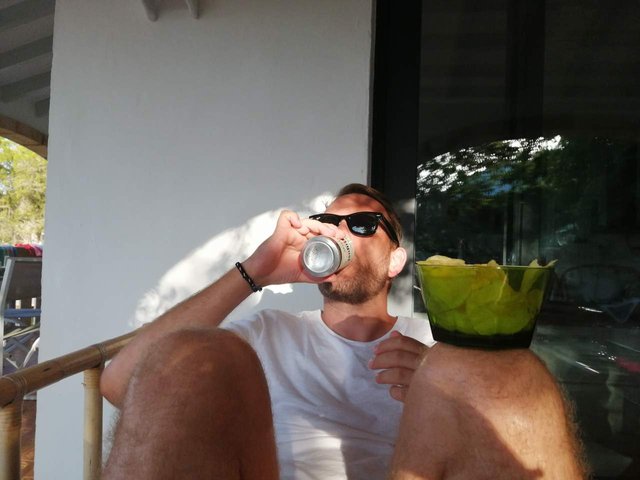 Cheers.
Greetings from Paradise
Posted using Partiko Android