Fellow Steemians!
Two years ago on the 19th of July I had registered my account on the Steem chain. I had signed in as Steemian No. 28347. Finally!
Finally? Well, in fact I had Steem(it) on my radar already since early May 2016 but a foolish voice in my head always whispered to me: "Nah, this can't work. To good to be true. This can't be sustainable. And even, I'm anyway too late to the party." - Can you believe that ?!
After the third or fourth time browsing through Steemit eventually some impetus inside of me took over and made me register. Fast forward two years I can tell you that I'm more than happy that I did. I can't count the hours that I have spent in the Steemsphere since then. But for me, every hour was and is time well spent. I wouldn't want to miss a part of the entire experience.
Convening with the S-G crew - priceless!
Thank you guys so much for your long-standing company! 🍻 🍻 🍻

The moment when I had my first whale vote incoming - priceless!
You should have seen me bouncing through my apartment, Bernie !

Celebrating Steemfest in Amsterdam - priceless!
Thank you so much Roeland, your Crew and all the enablers behind the curtain!

Rediscovering my passion for photography - priceless!
Thanks for playing an important part in this, Jamtaylor.

Finding a place in a diverse and passionate global community, full of deep thinkers, artists, entrepreneurs, travelers, poets, scientists, eccentrics, visionaries, developers, photographers, leaders, masterminds, quail breeders, bot wizards, Mega Man speedrun champions and many, many more - priceless!
Thank you ALL !!
To celebrate my Steem anniversary, I prepared a collage, using selected parts of my photographic work that I had posted until now. A medley representing 2 years of Shaka on the chain: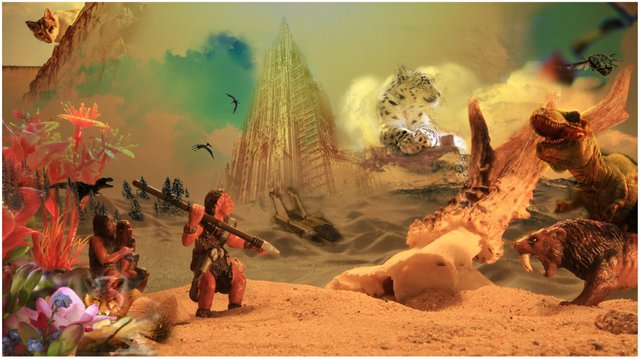 I will not close without sending a huge Thank You to the entire team of Steemit Inc! You guys are doing tremendous work for all of us Steemians. And I very much appreciate that you have started to regularly talk about it.
Steem-on Fellows! The best is yet to come!
Shaka
---
The collage is my own work. All rights reserved.