Tokyo ghoul kaneki-ken / anime character drawing
Hello fellow steemians and steemit friends!!!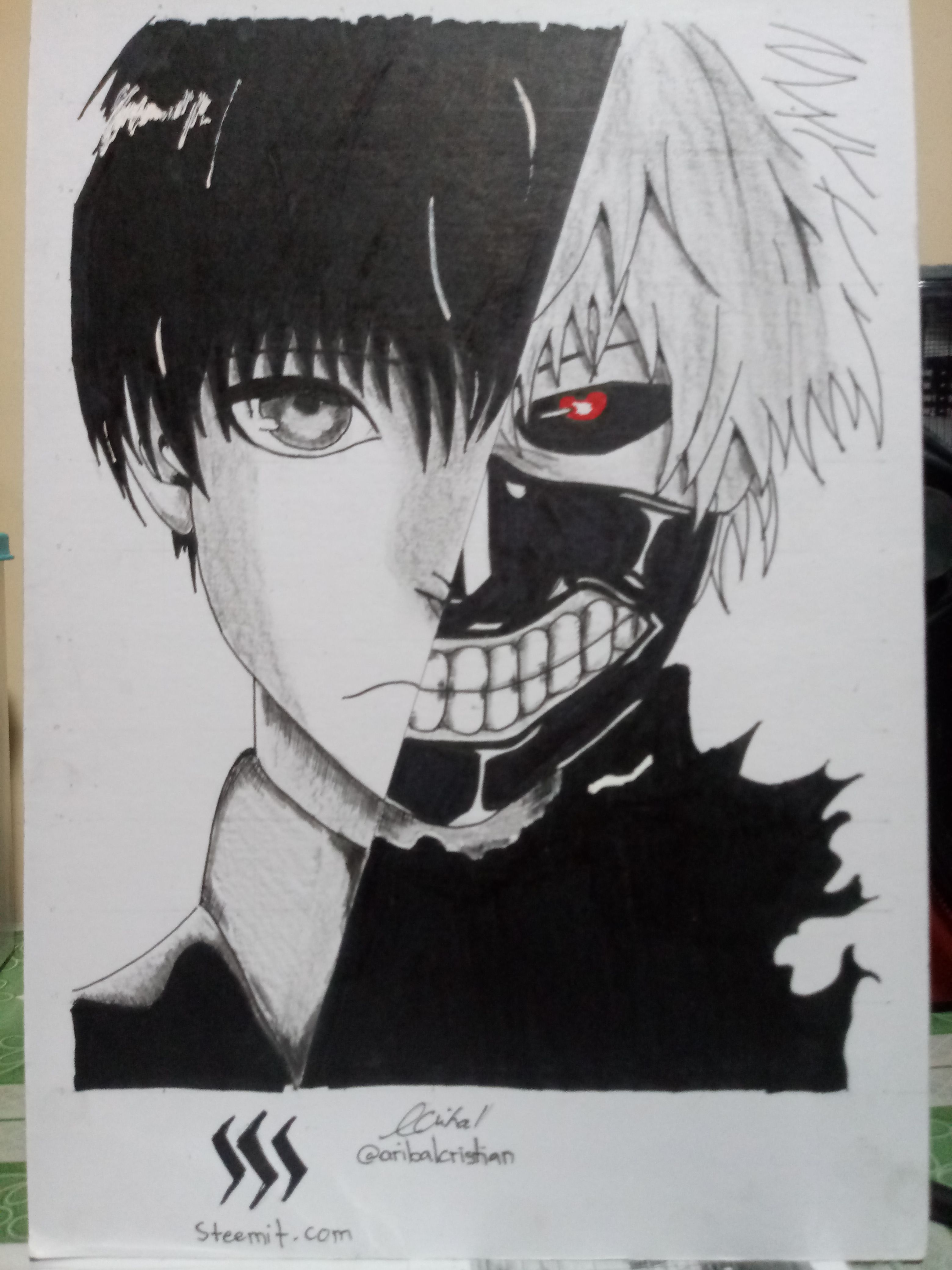 In my drawing i choose kaneki ken from the Anime tokyo ghoul it is one of my favorite anime
With supernatural power , epic fight seen and the plot of the story is very good.
Kaneki ken is the main protagonist of the story,
He is a normal student studying japanese literature.
However, this soon changed after Rize Kamishiro's kakuhou organs who is formly a ghoul was transplanted into him, transforming him into a one-eyed ghoul.
Materials needed
-pencil
-eraser
-marker (for bigger shadowing)
-techpen
-Ruler
-1/8Illustration board
-red ballpen (for the eye )
-cut size of the desired anime
Step by step drawing
cut your desired anime character and put a grid line pattern in the anime that you cut.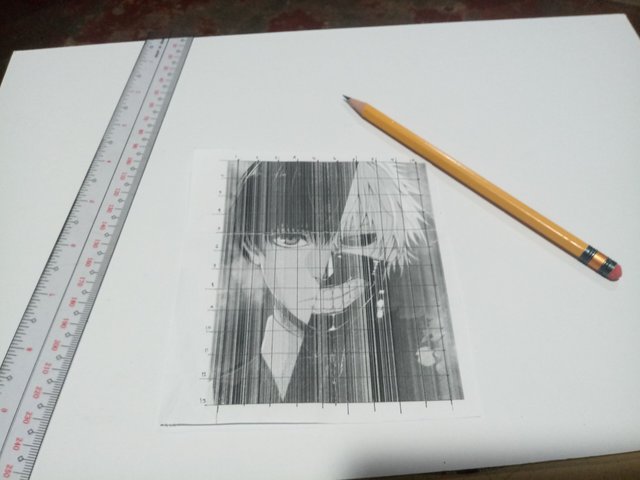 Put grid line in the illustration board according to the number of gridlines found in the anime that has the pattern.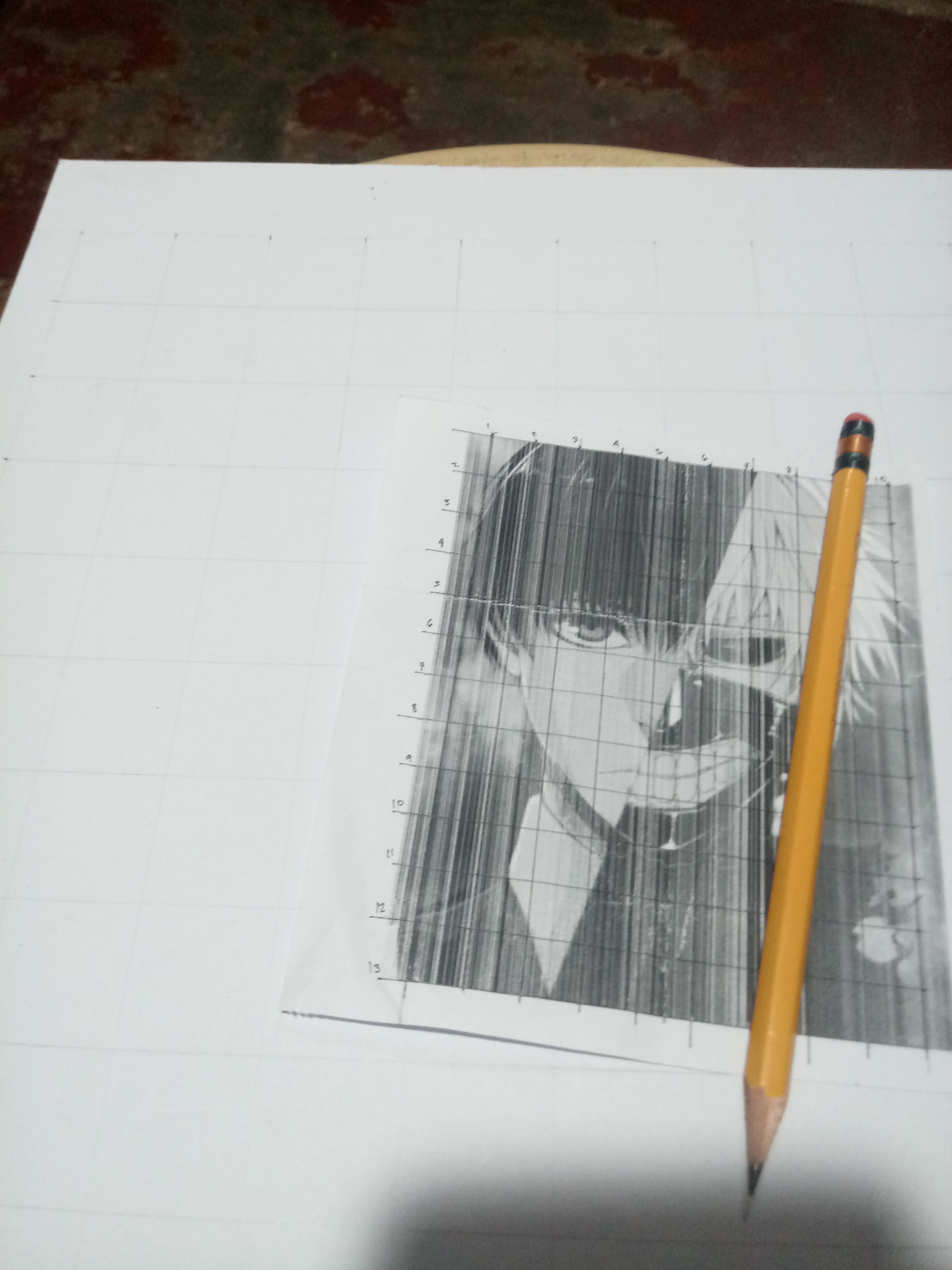 First draw the characters face.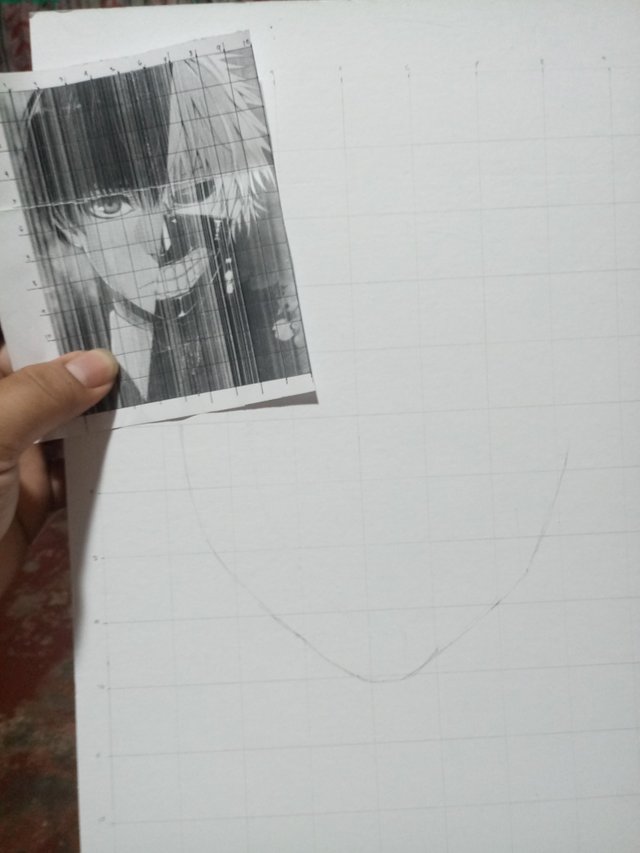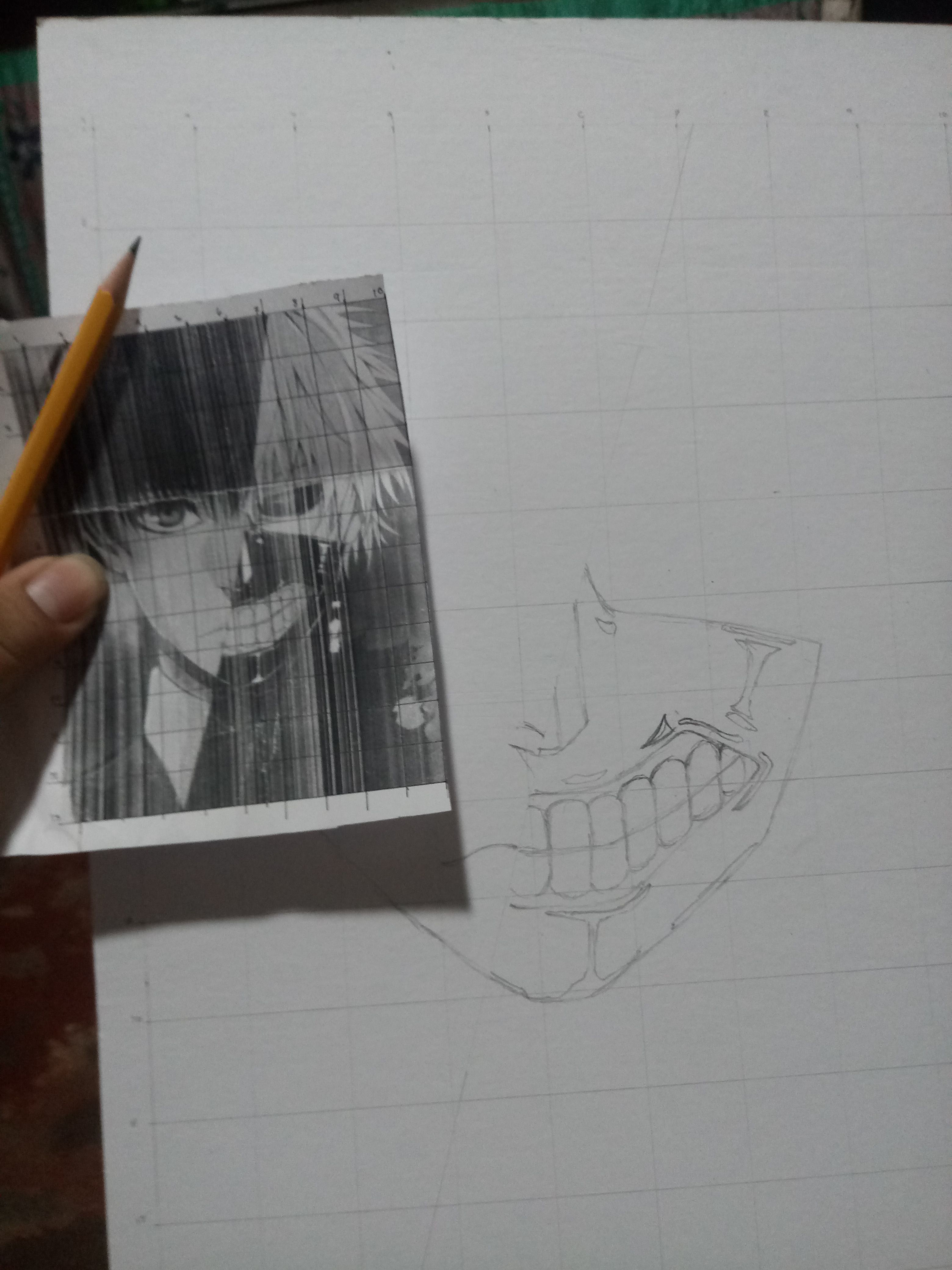 I encouter some problems because of the picture, their are undetailed parts so, i draw. Eyes have a detailed on it.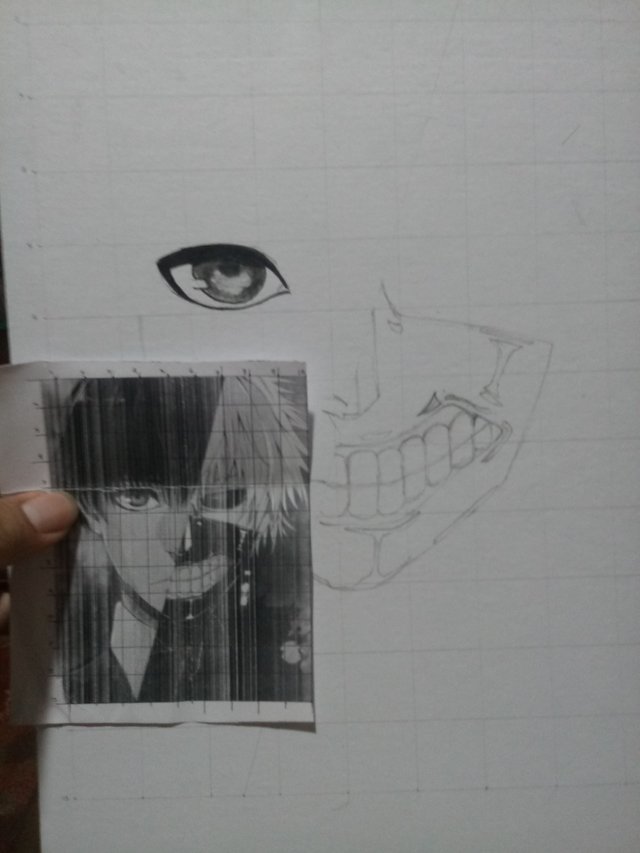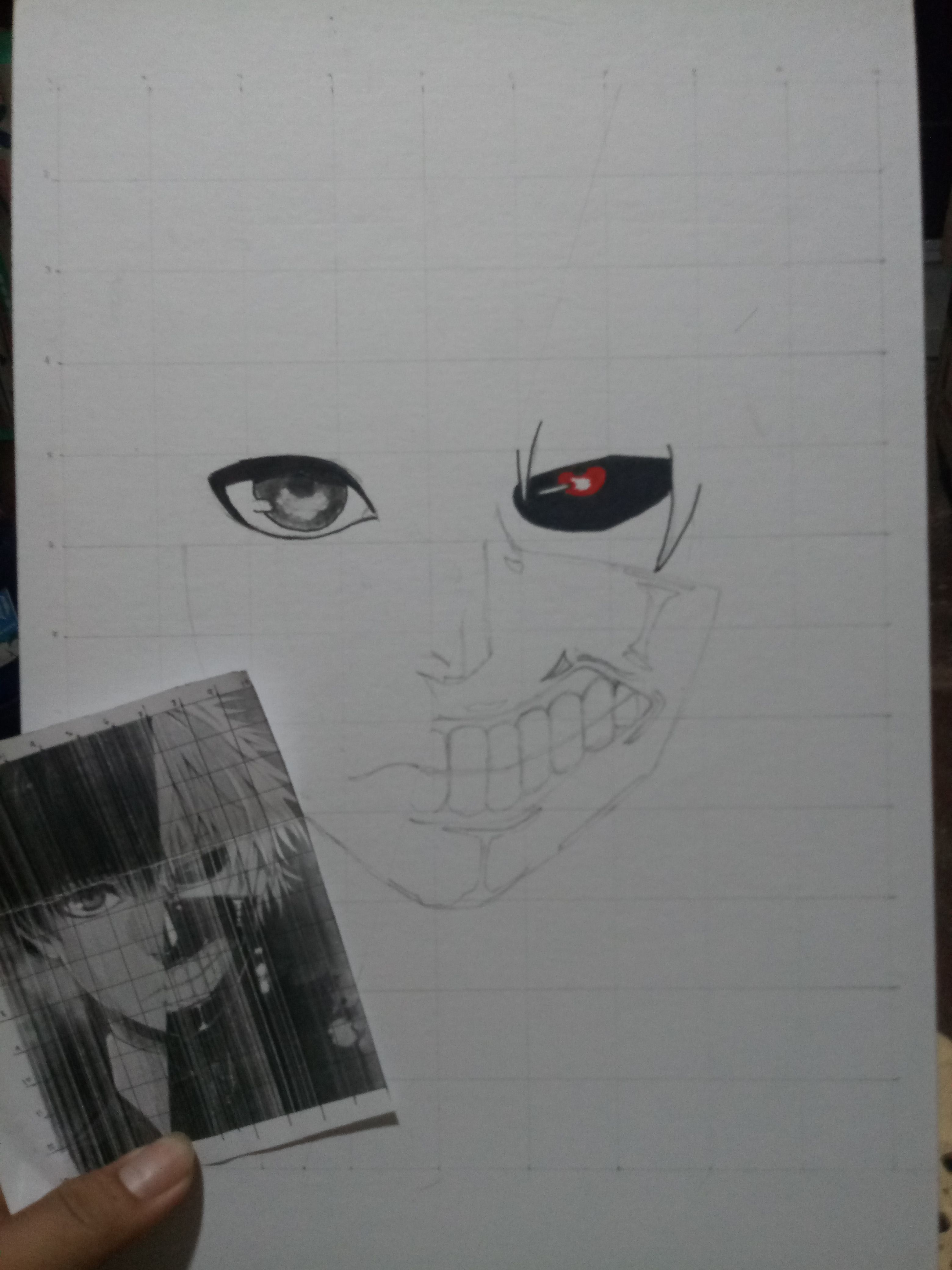 I start putting some details on the characters face by using marker and techpen.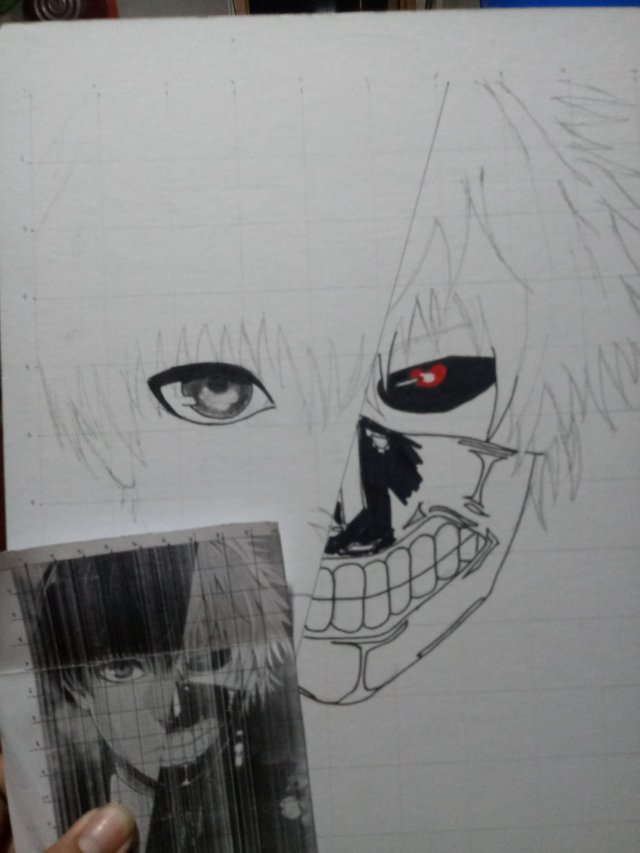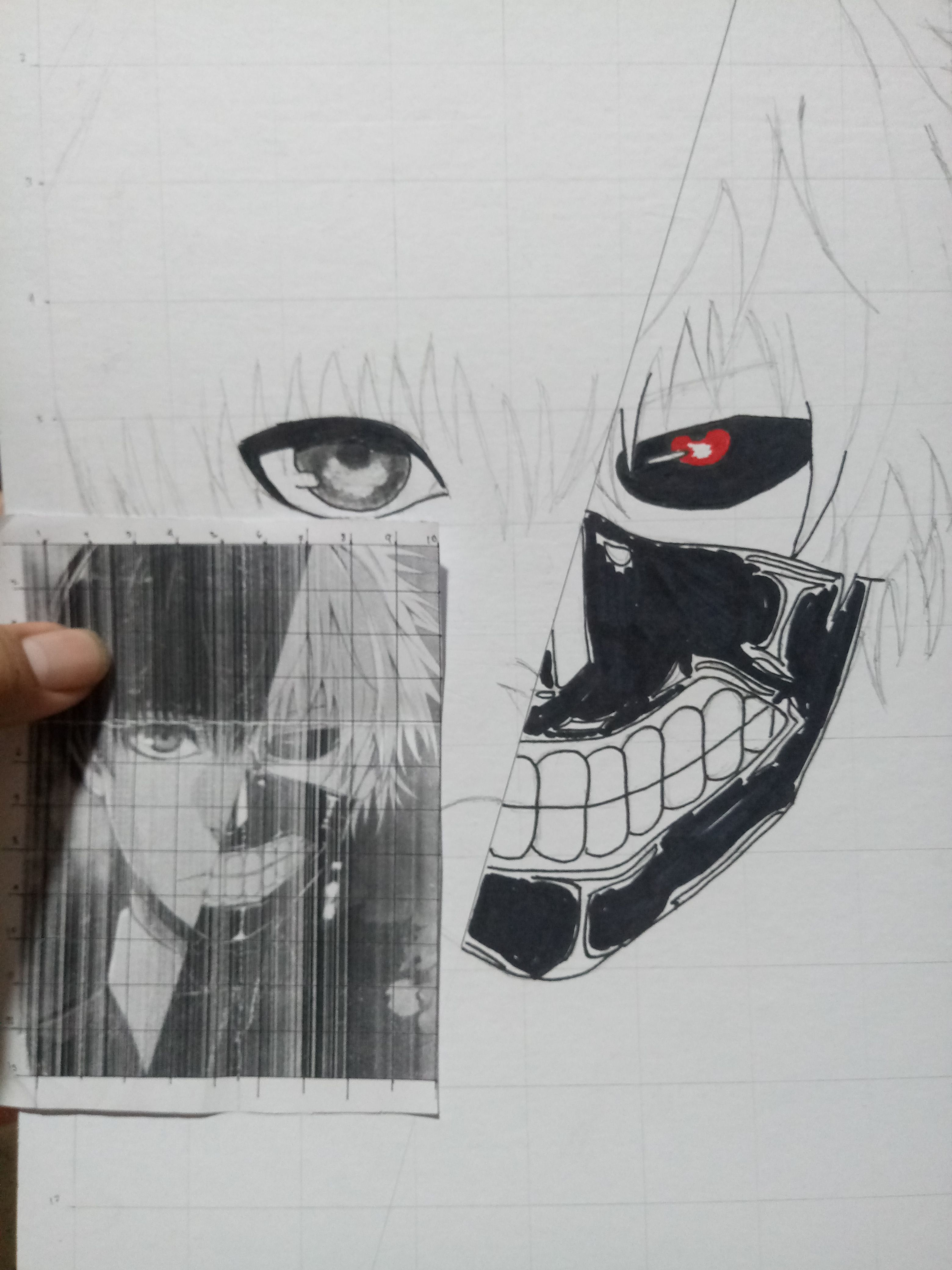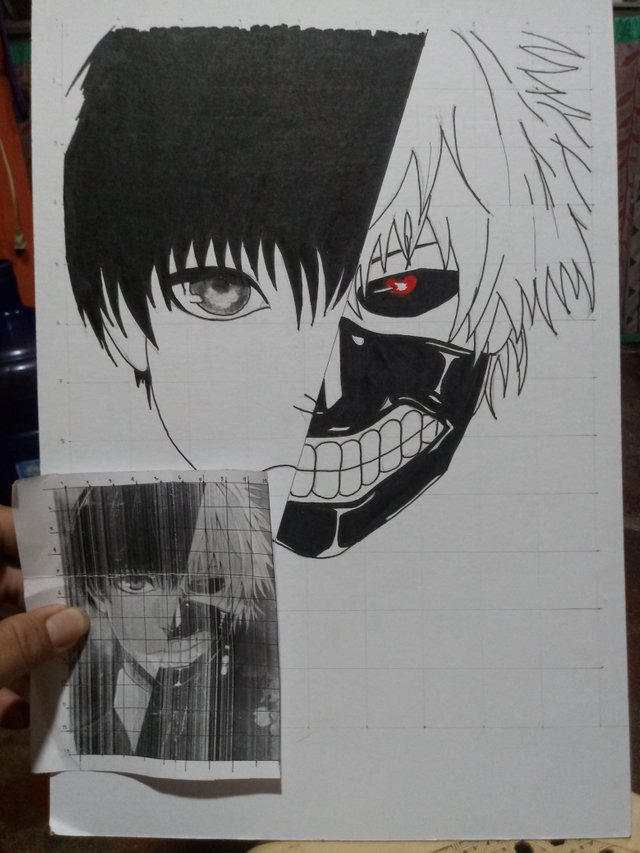 Then next is the body.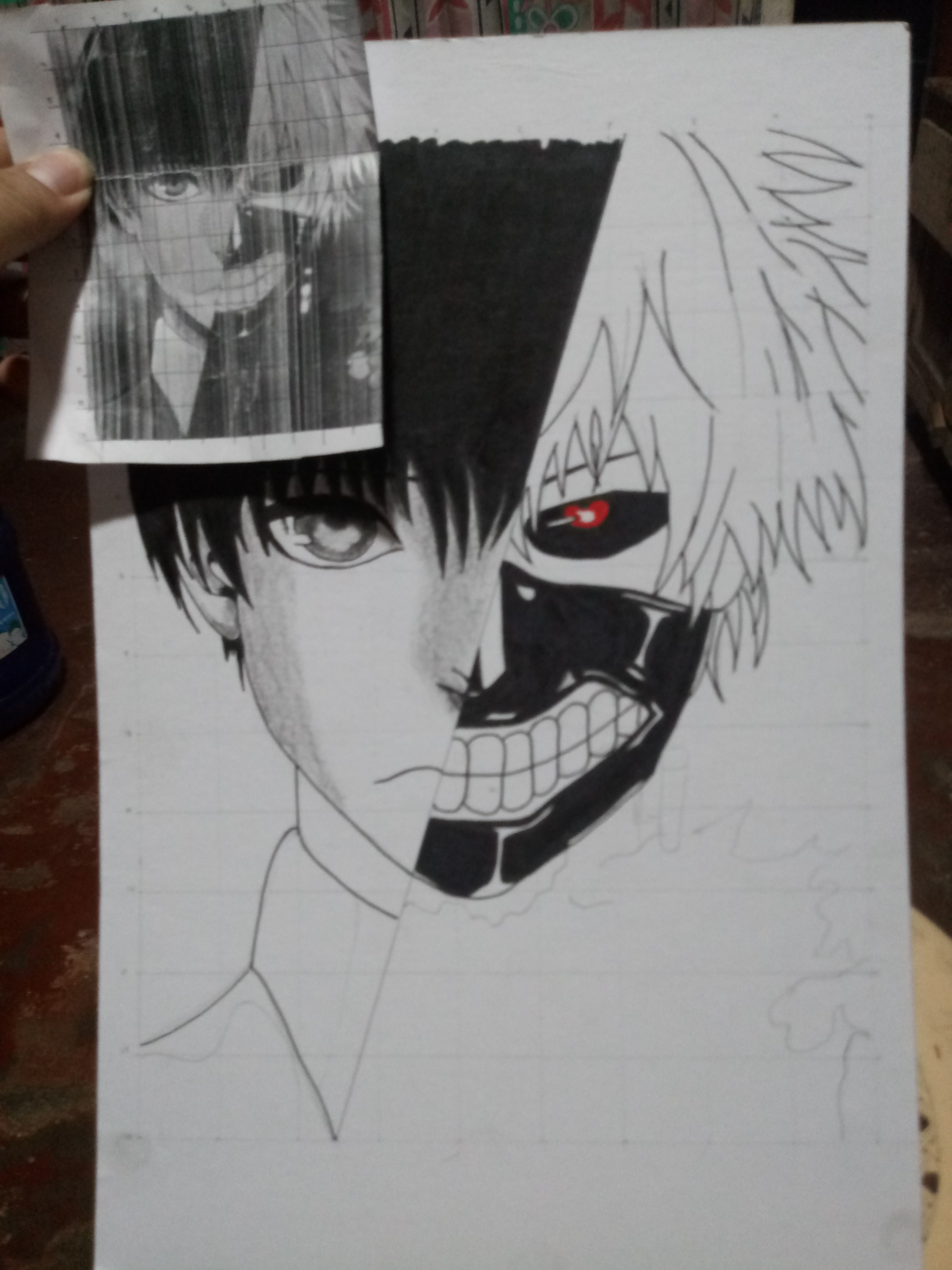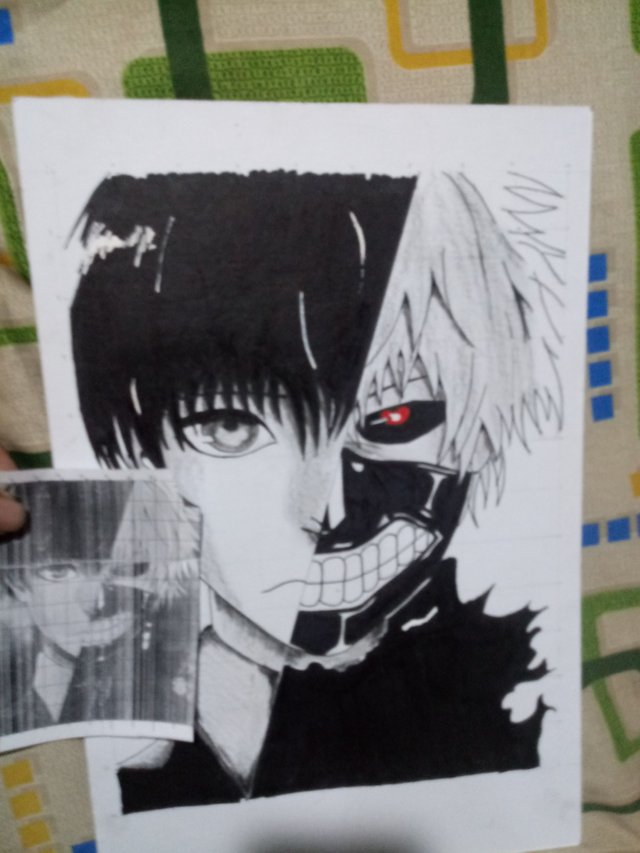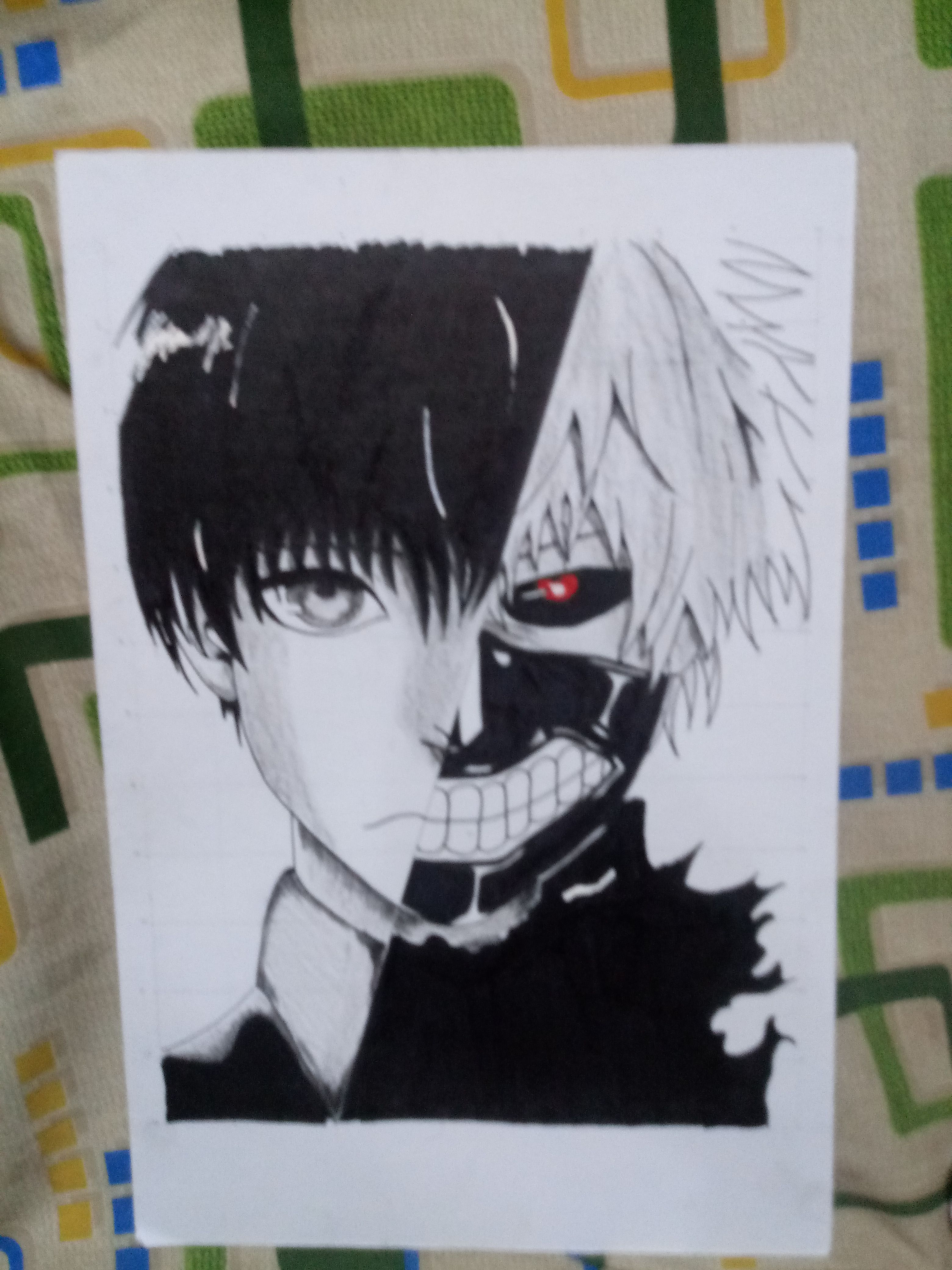 Erease some unneccessary lines or details and put some final touch like: shadow and cris-cross pattern .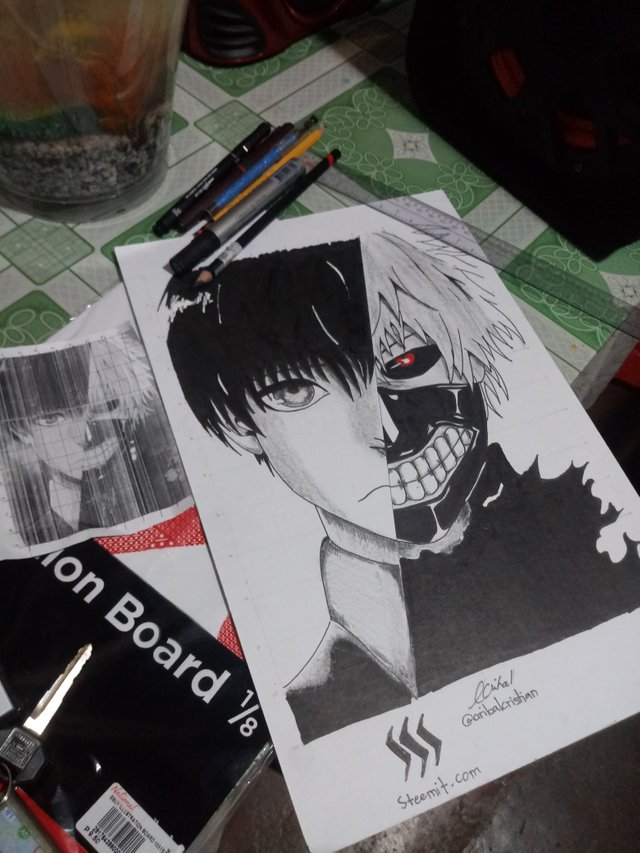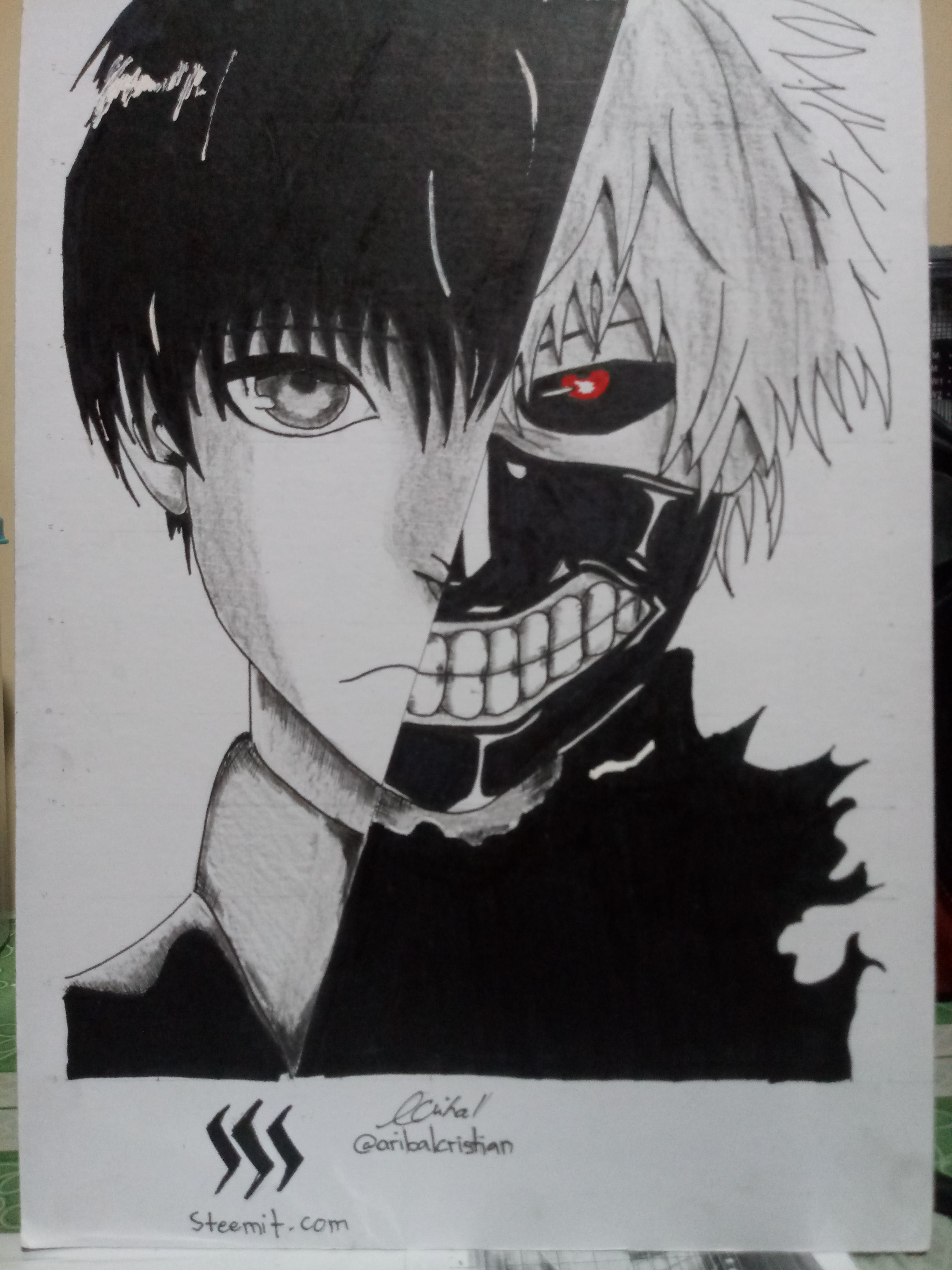 This grid pattern is basic way to draw it helps you to analyze the details of the drawing and which way your pencil is going to draw.
Hope it helps to encourage other talented steemians that never give up to their works.
"Hone your skills and never give up."
Follow and upvote