Here Is The Identity Of The Boruto Masked Friend Finally Revealed, Houki Taketor Anime#15
Hay, dear, according to the title above, Who is this Houki Taketori? In the Boruto Anime he is not flashy and not famous.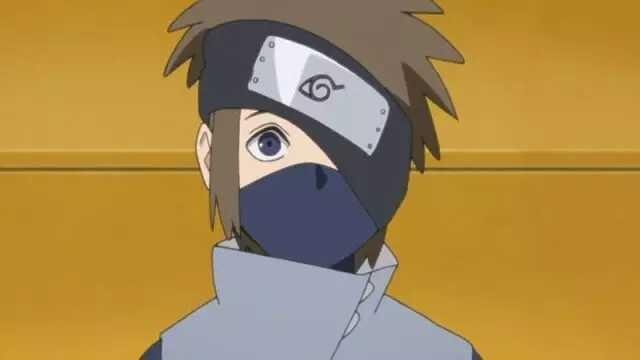 Houki Taketori is a Boruto Uzumaki classmate who has pointed brown hair and purple eyes. He was always seen wearing dark blue clothes covered with a light blue jacket and a headband that covered one eye. Emm looks like kakashis huh?
Is he still with brother Kakashi, huh? Or just bother?
Although they have similar appearance to Kakashi they are not necessarily from the same family. Even though she wears a blindfold she doesn't necessarily have eye strength like kakashi.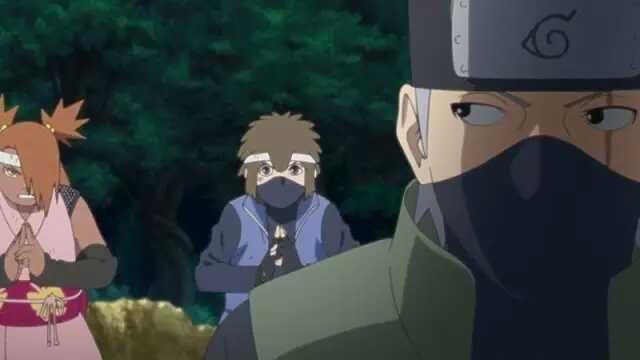 Both Mimin will explain to friends the identity of Houki Taketori.
According to Mimin maybe Houki Taketori only followed Kakashi's style after hearing the legend of 'Kakashi the Sharingan'. Or maybe it will be revealed in the future that he is a Taketori clan) turns out to save new dojutsu.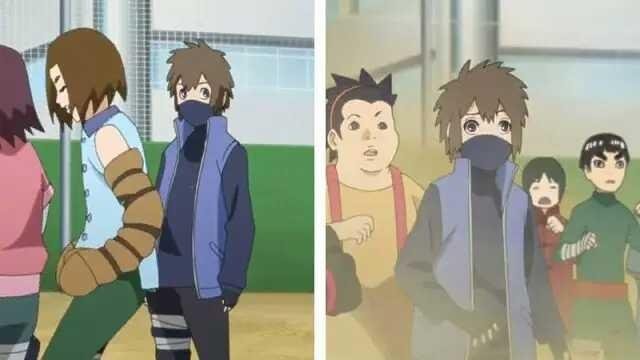 The Story Behind Houki Taketori's Family Name
Friend, the name of the Taketori clan itself has been mentioned in an episode of Naruto Shippuden before. In Naruto Shippuden Episode 390, entitled Hanabi Decision.
Saying that the reason why Hanabi and Hiashi Hyuuga were not in the village of Konoha was that they visited and met the Taketori Clan.
What role or relationship does the Taketori Clan have to Hyuuga. But Hyuuga Natsu, said that Taketori had a close relationship with Hyuuga in politics. It is not clear whether Houki Taketori is from the same clan or not.
Well, we wait for the new episode of Baruto, dear friends. What do you think?
#steemit #bloganime #anime #kr-anime #steempower #steemfollow #follow #indonesia #lifeanime #steemdollar #art #esteem #good-karma #blocktrade #aceh #animelovers #photography #animephoto