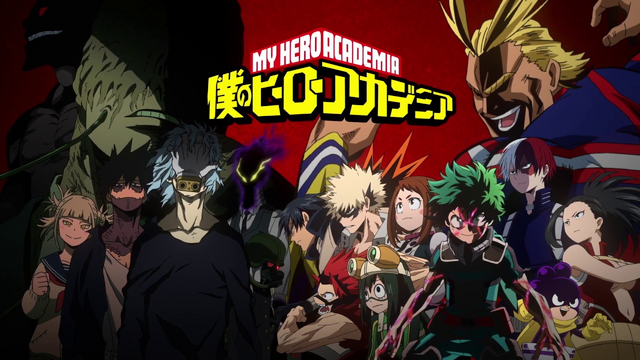 It has been confirmed, through the official website of the anime Boku Hero Academy, that the third season of animation, which has just released on Japanese TV, will have a total of 25 episodes.
Therefore, the third season of Boku in the Hero Academy will be 2-cour (ie, will last for two anime seasons).
The anime will feature eight DVD and Blu-ray releases in Japan, which will be released monthly between July 2018 and February 2019. The first copies of each of these monthly editions will be accompanied by a bonus CD with short audiotape the cast, a few conversations about the anime itself and its history.
The third season of Boku in the Hero Academy can be checked, through the platform of animation of Crunchyroll.

More on Boku no Hero
The seriesBoku no Hero, is produced by the studio Bones (Full Metal Alchemist, Noragami, Bungou Stray Dogs, Kekkai Sensen), which is known for its good animations. Its second season ended with 25 episodes covering the arcs "U.A. Sports Festival" and "Stain, hero killer" from the original manga by Kouhei Horikoshi. The first season premiered in April 2016 and had a total of 13 episodes.
Boku's manga at the Hero Academy was first published in the magazine Weekly Shonen Jump in June 2014 and is in publication so far.
Synopsis
"In the U.A., not a violent attack can even upset your most prestigious event: the school sports festival. Recognized throughout Japan, this festival is an opportunity for aspiring heroes to show off their skills, both to the public and potential recruiters. However, the road to glory is never easy, especially for Izuku Midoriya. Against his talented classmates likeShouto Todoroki, Izuku must use his sharp intelligence and dominate his surroundings to achieve victory and prove to the world his value.
The third season of the anime will cover the arc of the school trip. "

More Articles
Short News #8: Sega opens a restaurant that sells cookies in Tokyo
Short News #9: My Hero Academy 3 - New trailer
Short News #10: Phantom in the Twilight receives first trailer
Short News #11: Eiichiro Oda will receive an Honorary Award in a city

Follow me on Steemit @t-miles for more game reviews and other posts!
Image Sources: Youtube