Monsters are made not born
Everybody want to be a hero and nobody wants to be a villain or a monster. In reality nobody in this world is innocent, either they became one by choice or the world force them to be one.
You might be the hero for someone on one day and be the monster on another day. People change or they are forced to change.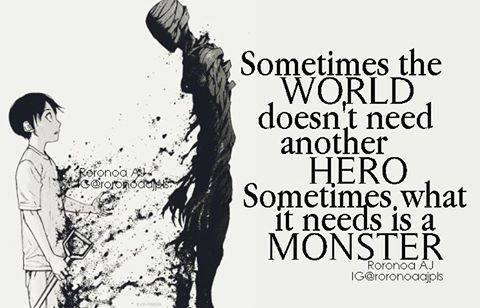 Image Source