Winter 2019 Anisong - OP List
I'm back to my seasonal list now and this time I will be listing my favorite openings this season and mind you there are a lot of great pieces this time around both in terms of melody and the accompanying visuals making the selection process for this list an easy task however ranking them would be quite the troublesome affair so I won't do that this time and just make the ranking thing an anime year wrap up event lol.
Well that's all I've got to say since there's really nothing much going on for me at the moment so let's get this one started now!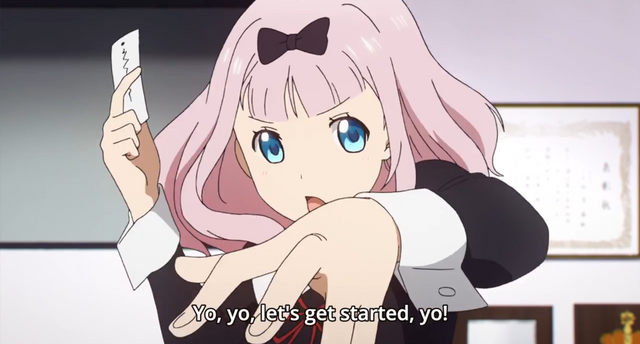 ---
1. 99.9
Artist: MOB CHOIR feat. sajou no hana
Series: Mob Psycho 100 II
---
99.9 by MOB CHOIR feat. sajou no hana
---
If this isn't the most creative opening since Zombieland Saga's then I don't know what is, well the latter was just last season so it may not be worth mentioning but what I am trying to tell is that this opening is the ultimate eye candy this season and I can watch it multiple times just to appreciate the amount of time and effort put into making the movements and transitions as flawless as they are. The use of an unconventional animation style in this one totally paid off, it gives it a sense of originality and uniqueness that only this show can be associated with and I am happy with that for this show is one of my personal favorites not only this season but in all of the shows I have seen as of this article's writing.
The song captures the same feeling from the show's first season's OP that I also loved and still listen to from time to time but the visuals on this one is on a league of its own especially during the psychic battle sequence, makes you really pumped up to see the battle that is about to go down in the show because you know for sure that it will be EPIC!
---
2. Rise
Artist: MADKID
Series: Tate no Yuusha no Nariagari (The Rising of the Shield Hero)
---
---
Not as creative in terms of animation as the one above but totally made up for it with the cool music and that super delicious rapthalia part. Honestly it didn't get me on my first 3 or 4 time of listening but after I decided to listen to the whole thing, I am now always ecstatic like a kid with too much energy to spare every time it plays as I bang my head and snap my fingers to the beat, there is also the chorus that prompts me to sing along though as per usual I hardly know what I am even saying, well as long as it sounds alike who cares, right?
Okay onto the next o….Oh oh oh oh oh ohh
Oh oh oh oh oh ohh
---
3. Kawaki wo Ameku
Artist: Minami
Series: Domestic na Kanojo (Domestic Girlfriend)
---
---
Love that piano part near the start but wait until you get to the chorus and you will be shocked like a guy caught having an affair with your younger step sister by your older step sister that is also your teacher… wait, did I just blabber about the show's plot? Well forget about it all and just indulge yourself with this highly potent eargasmic experience of a song that is so good you might break a neck (yours or the ones next to you) because of too much fist pumping and banging. No pun intended ( ͡° ͜ʖ ͡°).
---
4. Kaen
Artist: Ziyoou-vachi
Series: Dororo
---
---
Studio MAPPA time and that is one heck of a badass hack and slash sequence there coupled with that badass beat, the previous songs have really great vocals but this one proved that vocals is not all there is to it and it held its own with that "Aa give me fiyahhhhh, light it up baby moyashichau ze yeah" and the rest was history. Also love those instruments, yeah don't know what those are called but hey they make it so much better like the one that pops at 1:01 and the wind instrument at 1:08. In a nutshell, this song literally gives you fiyahhh because it is lit.
---
5. Kono Yubi Tomare
Artist: JUNNA
Series: Kakegurui x x (Kakegurui: Compulsive Gambler 2nd Season)
---
---
Creativity wise this gets a second place for me, not that it is surprising since Studio MAPPA had the best sequence when it comes to anime openings like their work with Zombieland Saga, Yuri!!! on Ice and Shingeki no Bahamut, actually the surprising thing here is that it is not number one this time, hats off to Studio Bones for their work with Mob Psycho 100 II's opening that trumps over this already amazing piece, this is what I meant when I said that this season has a lot of good openings.
The song is quite the beautiful piece itself, you won't think that the one singing it is actually only 18 years old because of how deep and mature her voice sounds (I actually had to check it for myself since I only read it in the comment section lol) pair it with the visuals and there you have a very pleasing experience, if it is better than the first season's opening is up for debate but one thing is for sure and that is both are wonderful pieces. I've always been a fan of the character design but animating them in this way definitely made them more pleasing to look at, studio MAPPA, you never cease to impress.
---
6. Touch Off
Artist: UVERworld
Series: Yakusoku no Neverland (The Promised Neverland)
---
---
Onto the 6th one in my list and here we have yet another song that will break necks (and legs maybe?), another banger to put it simply. Damn winter 2019 you better not have exhausted all the good things that this year has to offer right at the start, good series and now a load of good openings, this season have it all packed!
UVERworld is a big name in the anisong game and most fans must have heard a song or two from them since they performed some of the songs on big titles like Bleach, Boku no Hero Academia and Ao no Exorcist, now they've got another outstanding performance to add to their growing list of absolute banger list with that "na na na na na na na na na na" and that chorus drop. The song is right, "it's on fire".
Another fun thing about openings for mystery shows like this one is that they provide pieces of puzzle that you can fit in the story that will put your mind into work not to mention that there are also symbolism included in it making it more than just a simple opening to introduce the show.
---
7. Love Dramatic
Artist: Masayuki Suzuki feat. Rikka Ihara
Series: Kaguya-sama wa Kokurasetai: Tensai-tachi no Renai Zunousen (Kaguya-sama: Love is War)
---
Love Dramatic by Masayuki feat. Rikka Ihara
---
Love is war… Love is war… Love is waaaaaaarrrr!!!!
A song that will grow to you over time and will sound better at each repetition, that is how I got into it by the way. With a lot of things that I have to watch and attend to, my mind usually drifts someplace far away when I am watching the openings and endings unless of course if the song that is playing gets my blood pumping but this one doesn't have that much fire power compared to the previous ones I listed above so I had to give it a complete listening without disturbance and finally appreciated the charm and dandiness of this one. It is unusual for me to stumble upon an opening like this one since anime openings tend to either be sung so that it would sound cool or badass or performed in a manner that you can't get it off your head because of the catchy beat and cute voice of the singer, however this one doesn't fall into those types but still, it is one hell of a catchy song albeit being sung by man with a real dandy voice.
Additionally, the visuals, though look plain and simple, are actually well done and the movements and transitions felt so good to watch, a testament to how prepared the people handling this show were when they accepted the project, if you are not convinced wait till you see the second ending song of the series, that is the epitome and the culmination of Japanese animation.
---
8. RESISTER
Artist: ASCA
Series: Sword Art Online: Alicization
---
---
Here we go again with Sword Art Online dishing out another opening that will thrill your sleeping soul. It is a standard in this series so expect more burning pieces like this from now on though it is quite interesting to note that they picked a singer other than LiSA, Eir Aoi, Haruka Tomatsu and Luna Haruna to perform. Well what they do with the show is up to them as long as they get wonderful piece just like this one. As for the animation, well see for yourself the fight scenes in it may even be better than the actual bouts in the series. By the way they kept the bro fist at the end and that scored them a big one, for me at least.
---
9. Kimama na Tenshitachi
Artist: Wataten☆Five
Series: Watashi ni Tenshi ga Maiorita! (Wataten! An Angel Flew Down to Me)
---
Kimama na Tenshitachi by Wataten☆Five
---
Okay we are done with the cool and lit stuff so why don't we have something sweet and cute for our last one? Some sort of a desert or something along that line.
Aaaand that is how I got this one included in my list just go ahead and watch it to rid yourself of all the problems in this world even for a moment, you deserve it. Just make sure not to overdose with the fluff, it can cause diabetes and may induce heart attack though on a positive light it is the cure for cancer.
---
Phew… that was a long list but with that I am only left with the ending list for this season and I will be moving on to new stuff, the new season is almost there too so I really ought to wrap things up because there's a new game I am playing and I would like to have it covered before the new season begins. That's all from me this time and so I will be ending today's post here so I will be seeing you again guys next week.
Ciao~
---
Disclaimer: All rights belong to their respective owners.