Love jackdaw
n the zoo at the aviary with spotted deer in such a hurry to take a picture, I almost dropped the cell phone. I thought it would fly up and fly away. No, not a deer will fly up, but a jackdaw sitting on his back. Uh, had time!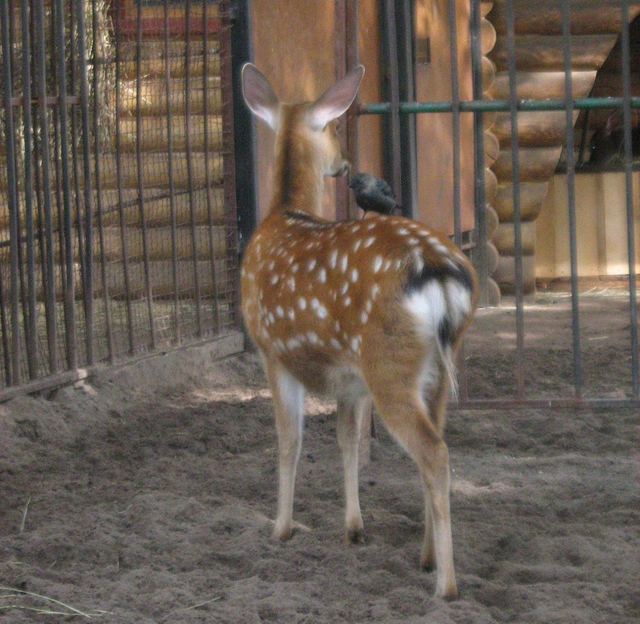 The deer turned its head and ... "Well, now it will surely fly up!" - I was sure. But wrong again. Galka, as if nothing had happened, continued to ride astride, like a real rider. And there was a feeling that they communicate. The animal did not spin hair, did not make sudden movements. Graceful, confident in its beauty! And the bird clearly admired him. She stepped from foot to foot and with adoration looked into her eyes. Rather, in one eye, as it happens.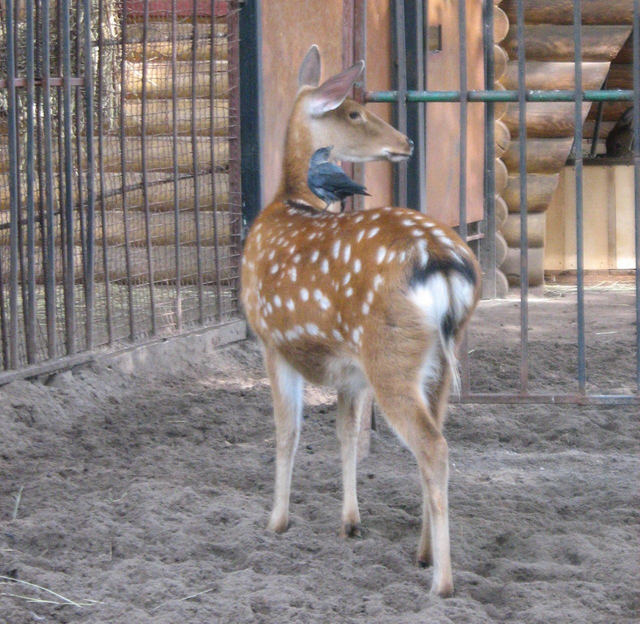 This idyll was disturbed by the appearance of another deer. The bird became agitated, ran through the soft wool to and fro. Perhaps, I saw in that second one, an opponent (or a rival - it was not possible to decide on belonging to a male-female race, excuse me)) I rustled my back along the beak, drawing attention to myself.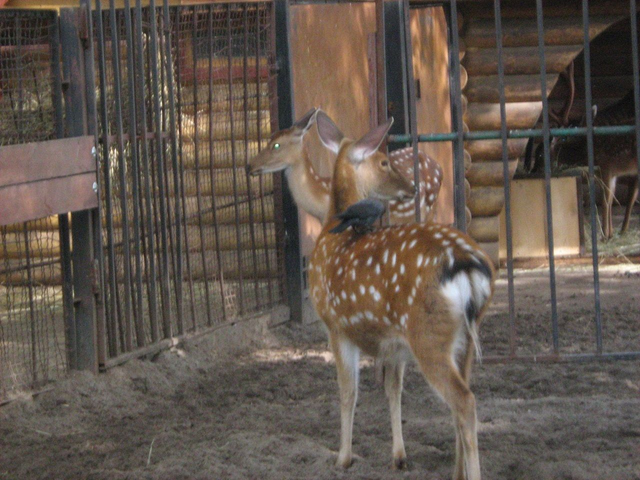 And, finally, unable to withstand the courtesies of the second, decided on a desperate step. Fucked by the opponent's beak in the nose. It happened suddenly, in a fit of feelings, which none of the three, even four, expected. The deer recoiled. Galka fluttered.