Thousands of Sharks Found on Boat in Huge Illegal Haul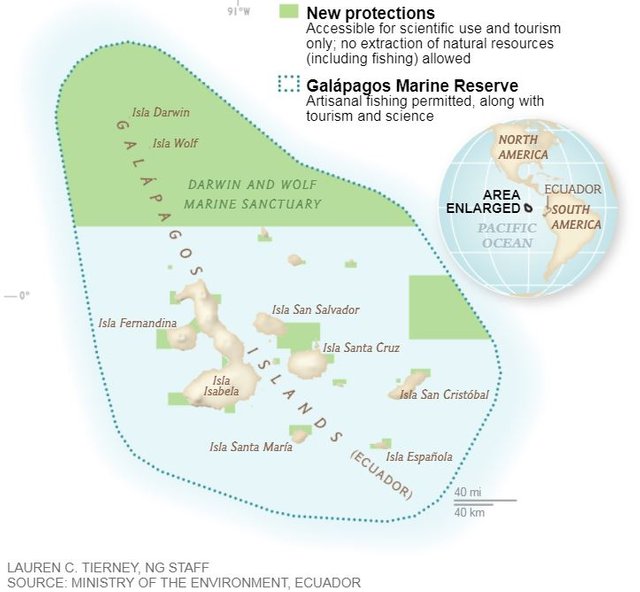 On Sunday marine ecologist Pelayo Salinas was on his way back from a 12-day research mission on a Galápagos National Park patrol ship when at 6 a.m. the captain spotted a vessel on the radar. Access to these waters is restricted, so they radioed the vessel to find out what it was up to.
No response. Salinas, who works with the Charles Darwin Foundation, and a Ecuadorian Navy officer who was also on board tried again. Still no response. They warned the vessel that the law requires them to respond. Silence.
Then Salinas and three others jumped in a 13-foot inflatable boat that had been donated to the park and took chase. They'd identified the vessel as Chinese and strongly suspected it was involved in illegal fishing.
This part of Galápagos National Park—a marine sanctuary where absolutely no fishing is allowed—has the greatest abundance of sharks known in the world. It's this that has made these waters a target of fishermen looking to supply Asian markets with shark fin and shark meat. Worldwide, shark populations are declining, with more than a quarter of sharks and related species considered to be threatened with extinction.
Full story at http://bit.ly/2wdvDys
Source: National Geographic
---
New Army specialists to hunt African wildlife poachers and revive tracking skills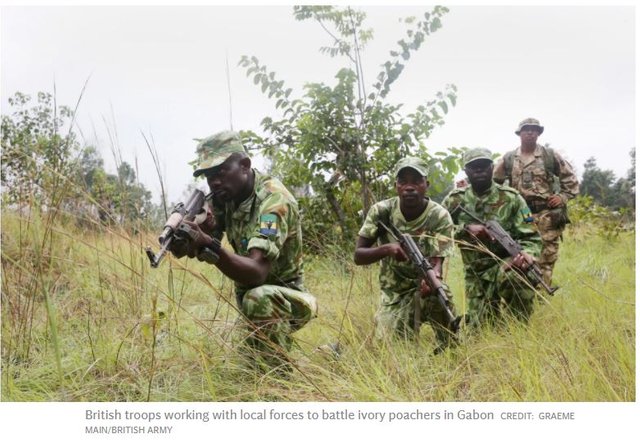 The British Army is building a new team of counter poaching specialists to help allies tackle wildlife crime and try to revive tracking skills lost during the Iraq and Afghanistan campaigns.
Soldiers from the 20-strong group will fly to Malawi later this month for a pilot deployment working with local wildlife rangers hunting poachers through the bush.
Commanders believe the project also offers an opportunity for the Army to rebuild tracking expertise that had been neglected in recent campaigns.
The counter poaching operators (CPOs), who have been chosen from all branches of the Army, have trained to track poachers through bush and forest over long distances for days at a time.
Full story at http://bit.ly/2wejTvt
Source: The Telegraph
---
Anti-poaching conservationist who helped catch alleged 'Queen of Ivory' shot dead in Tanzania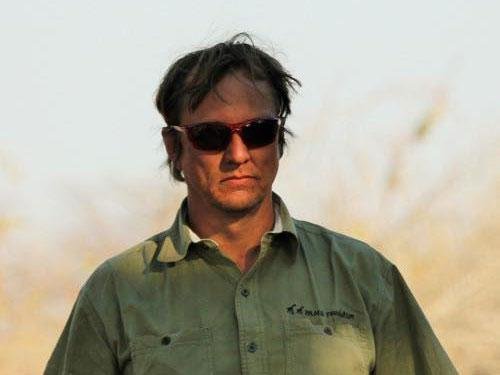 A leading conservationist who battled elephant poachers in East Africa has been shot dead in Tanzania.
Wayne Lotter, 51, was described as a "hero to many" by Dr Jane Goodall, who said he and colleagues at the PAMS Foundation had "worked tirelessly to fight both poachers and corruption".
Mr Lotter helped fund Tanzania's National and Transnational Serious Crimes Investigation Unit, which in 2015 arrested a Chinese woman, Yang Feng Glan, alleged to be the 'Queen of Ivory' and accused of running a $2.6m ivory smuggling ring.
The PAMS Foundation, which he set up with two other experts, Krissie Clark and Ally Namangaya, said it was "heartbroken" to report that the South African had been killed in the Masa-ki area of Dar es Salaam on Wednesday night.
Full story at http://ind.pn/2wekgWJ
Source: Independent
---
'They're like the mafia': the super gangs behind Africa's poaching crisis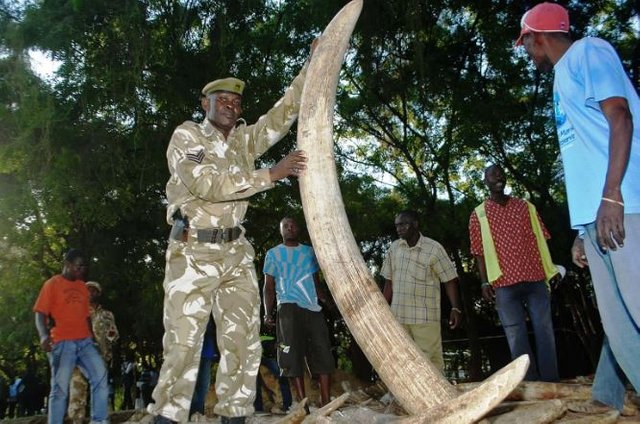 Late on 6 June 2014 Kenyan police, acting on a tip-off, raided a used car lot in Mombasa's industrial area. Inside Fuji Motors East Africa Ltd, in one of the lock-ups, they found two tonnes of ivory.
Days earlier a white Mitsubishi truck, its paperwork claiming "household equipment" but in fact carrying more than 300 elephant tusks secreted beneath a tarpaulin, had pulled into the yard on Mombasa Island's dirty northern fringe, far from the tourist hotels and beaches for which the city is famous.
The discovery led to one of the biggest, most high-profile trials of an ivory smuggler to date. Five people were arrested, but the key suspect, Feisal Mohamed Ali, disappeared, first to the Kenyan capital Nairobi and then to neighbouring Tanzania. Interpol issued an environmental crime arrest warrant – among the first of its kind – and Ali was eventually found in Dar es Salaam in late December. He was extradited and charged in Kenya on Christmas Eve.
Full story at http://bit.ly/2wekfC9
Source: The Guardian
---
Can the Ocean's Fastest Shark Outswim Our Appetite for It?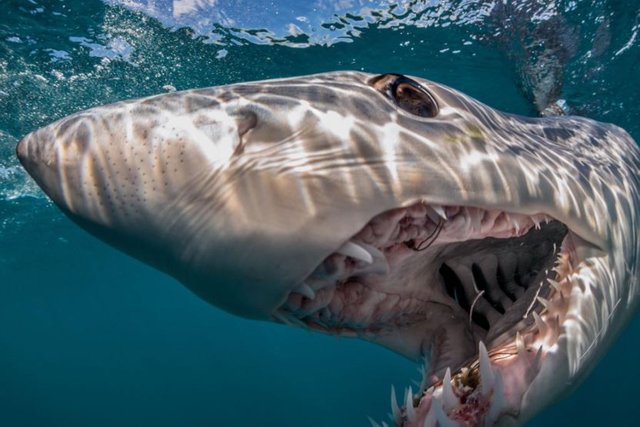 Zane Grey made his name writing adventure novels about the American West, but his real love wasn't gunslinging or cowpoking; it was deep-sea fishing. He held 14 world records for catching saltwater fish, including the first billfish over 1,000 pounds landed with a rod and reel, a marlin he caught in Tahiti in 1930. But nothing compared to the shortfin makos he encountered off the coast of New Zealand in 1926.
The first mako Grey got on the line was a 258-pounder, and when he reeled it to the side of the boat, "quickly I learned something about mako!" he wrote in his book Tales of the Angler's Eldorado, New Zealand. "He put up a terrific battle, broke one gaff, soaked us through with water, and gave no end of trouble." Once the shark was landed, Grey marveled at its build—streamlined, muscular, with a head like a bullet. "I had never seen its like," he wrote. "Every line of this mako showed speed and power."
But it was the 1,200-pounder that the captain of his boat battled that led to almost mythical superlatives. After a long fight in which the mako "leapt prodigiously and made incredible runs," the shark bit through the leader and escaped. "I was terrified," the captain told Grey. "It seemed that mako filled the whole sky. He was the most savage and powerful brute I ever saw, let alone had on a line!"
Almost a century later, shortfin makos still have a herculean reputation among fishermen, who love them for their fight and their meat in equal measure. But a century of fishing appears to have taken a toll. Shortfin makos—which are distinguished from their much rarer cousins, longfin makos, by, among other things, their shorter pectoral fins (in this article, "makos" will refer to shortfin makos)—are eagerly targeted by recreational fishermen and frequently caught as bycatch by commercial long-liners. Their meat rivals swordfish in quality, and their fins are prized in Asia for shark fin soup, a combination that has put makos under significant pressure. But how much pressure, and to what ultimate effect, is uncertain. Scientists have no clear idea how many makos there are in the Earth's oceans, and most of the data on catch and mortality rates come from commercial fishing operations, which famously tend to underreport catches. So biologists studying makos are trying to fill in some huge knowledge gaps.
Full story at http://on.natgeo.com/2i95ATf
Source: National Geographic
---
Renowned anti-poaching leader slain by gunmen in Tanzania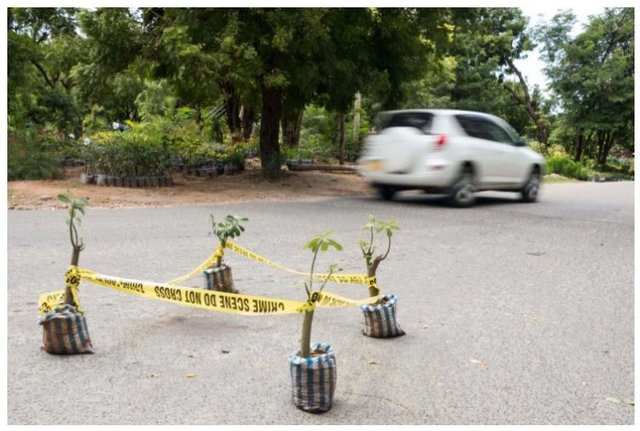 NAIROBI — A leading wildlife conservationist who pioneered new techniques to catch elephant poachers and ivory smugglers was shot and killed in Tanzania on Wednesday.
Wayne Lotter, a 51-year-old South African, was in a taxi in Dar es Salaam when it was stopped by another vehicle. Two men opened the car door and one shot him.
Lotter had for years received threats against his life, according to his organization, the PAMS Foundation, which he founded in 2009. He worked closely with the Tanzanian government during a period in which poaching surged. From 2009 to 2014, the elephant population in Tanzania collapsed from 109,051 to 43,330, according to government data.
Lotter's killing is being investigated by Tanzanian authorities. It remains unclear whether his death is related to his anti-poaching work. Reuters reported that his laptop was stolen in the attack.
Full story at http://wapo.st/2wenmtV
Source: Washington Post
---
Ecuador detains Chinese boat with endangered sharks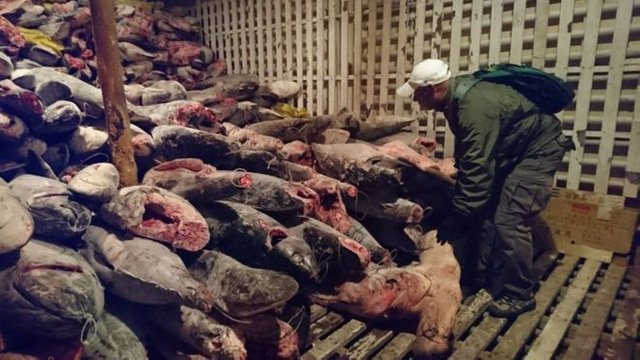 Authorities in Ecuador have detained the crew of a Chinese fishing boat suspected to have caught endangered sharks in the Galapagos Islands.
The Fu Yuan Yu Leng 999 was found on Sunday in the archipelago, which is a marine reserve, carrying 300 tonnes of fish.
Most of the catch was sharks, including protected species such as hammerheads.
About 20 crew members face up to three years in prison if found guilty of trafficking protected species.
Full story at http://bbc.in/2weAKOz
Source: BBC News
---