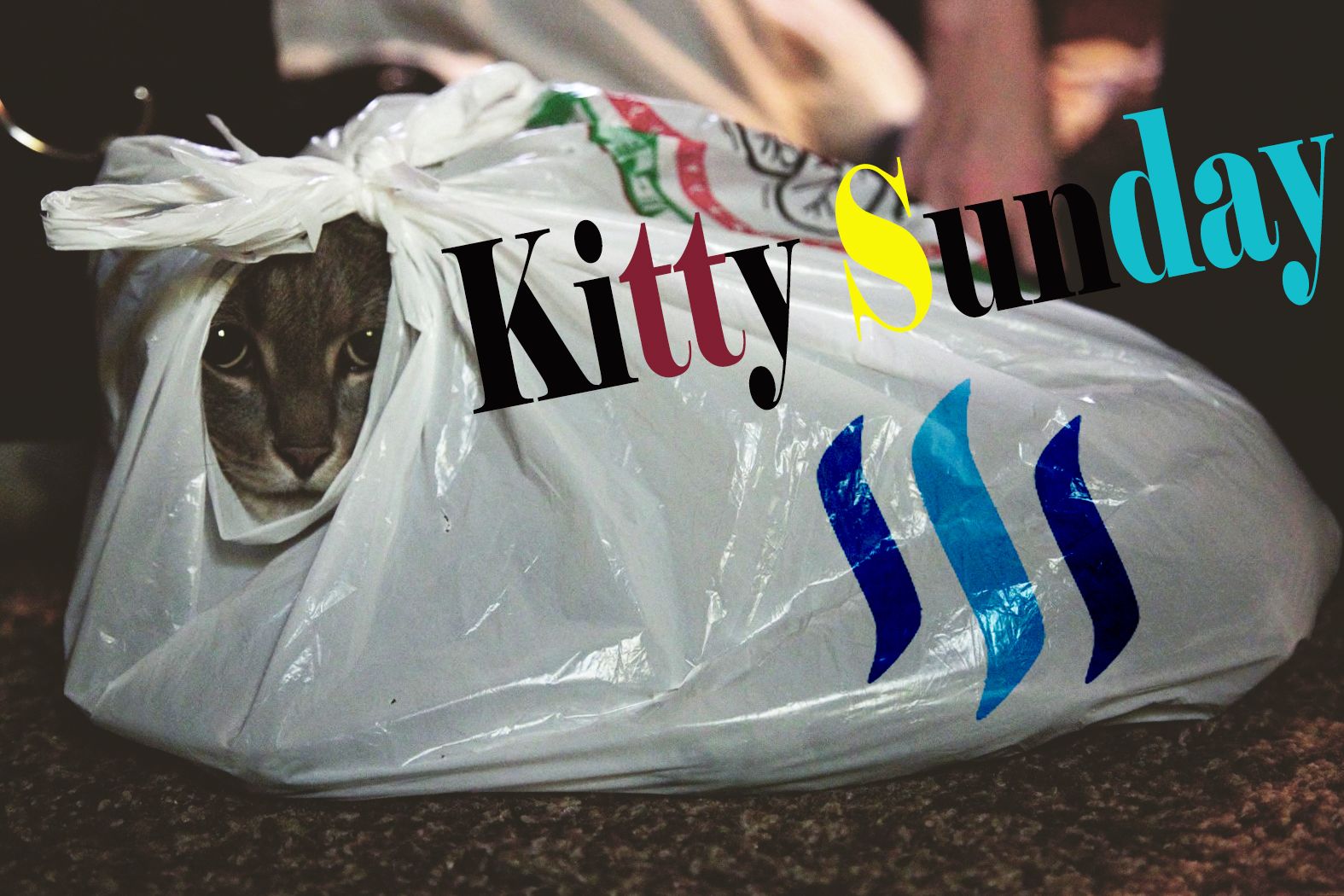 Hey Steemians and welcome to the Kitty Sunday number three - a weekly cat update :)
Last week I was asking you guys for some cat toys recommendations, @dlina-v-metrah suggested I make some with yarn I think, I should really get to it since I actually have plenty of yarn left from the time I would knit some accessories.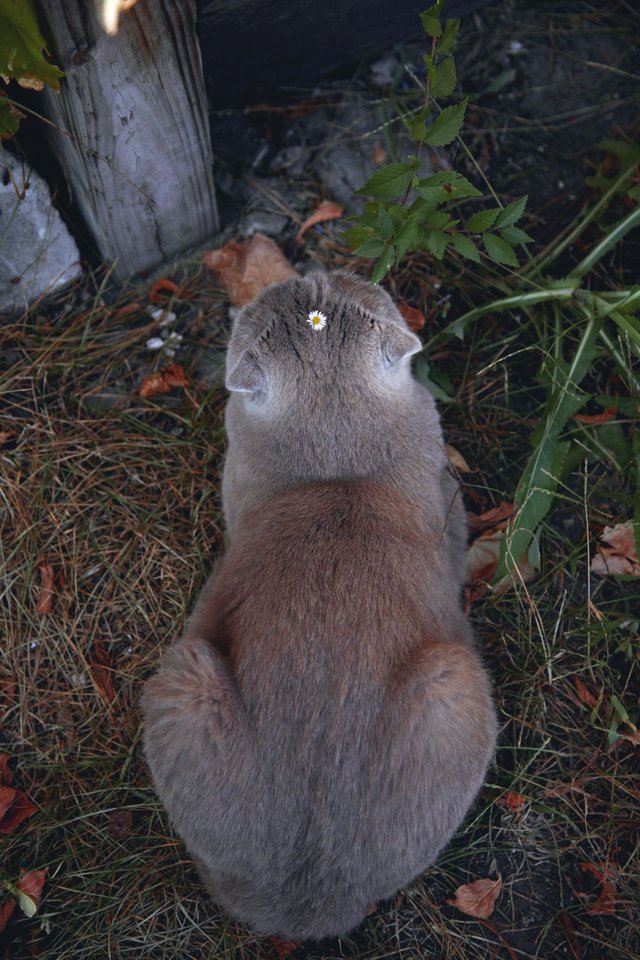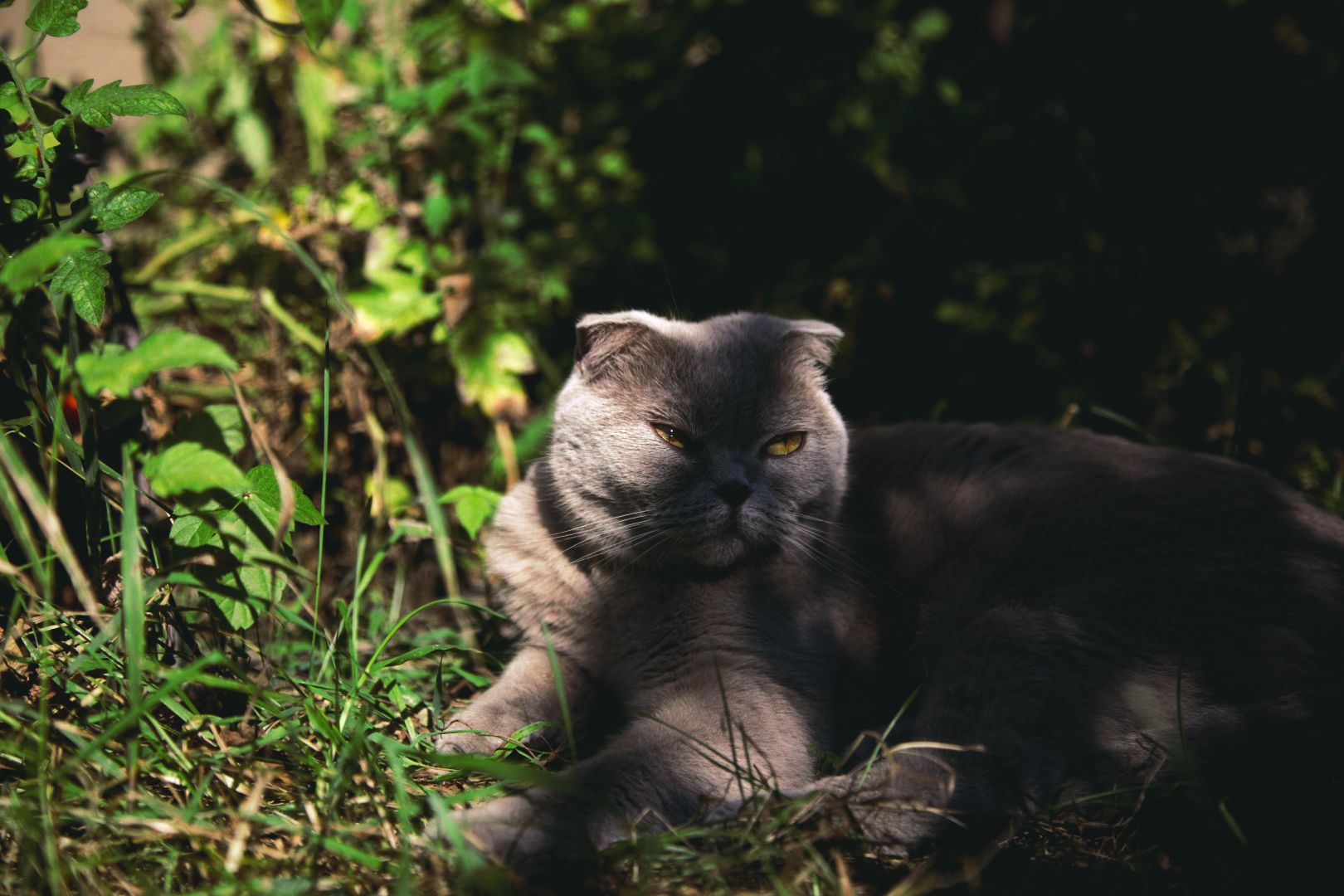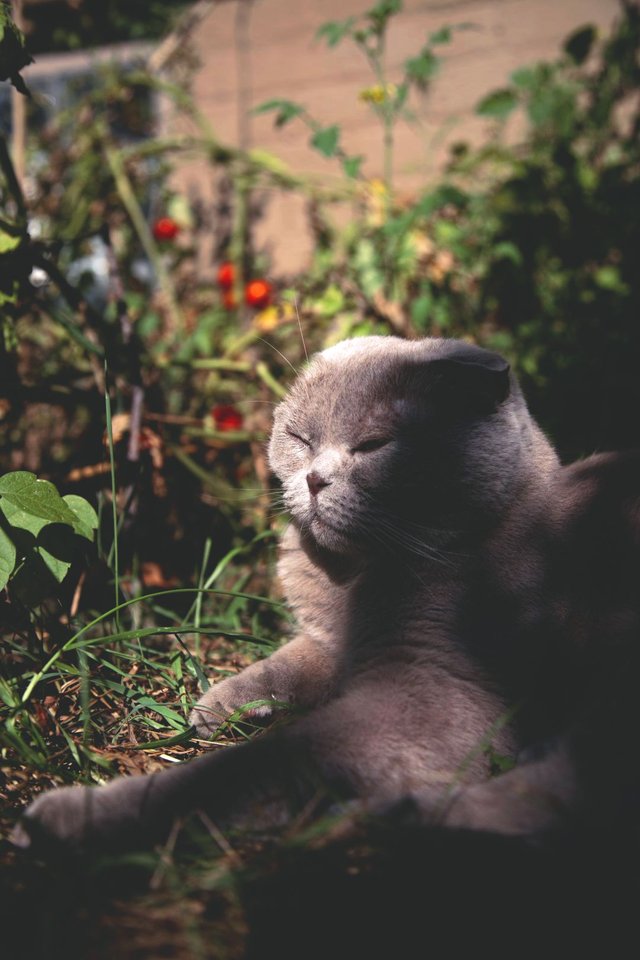 Even being the fluffiest one of the three, Princess Lenorka started trying to sleep under the covers with me ALREADY! It only cooled down by a few degrees. The weather changed pretty fast, didn't it!
Oh yeah after I took those pictures of her in the garden I noticed that I have quite a few tomatoes to pick.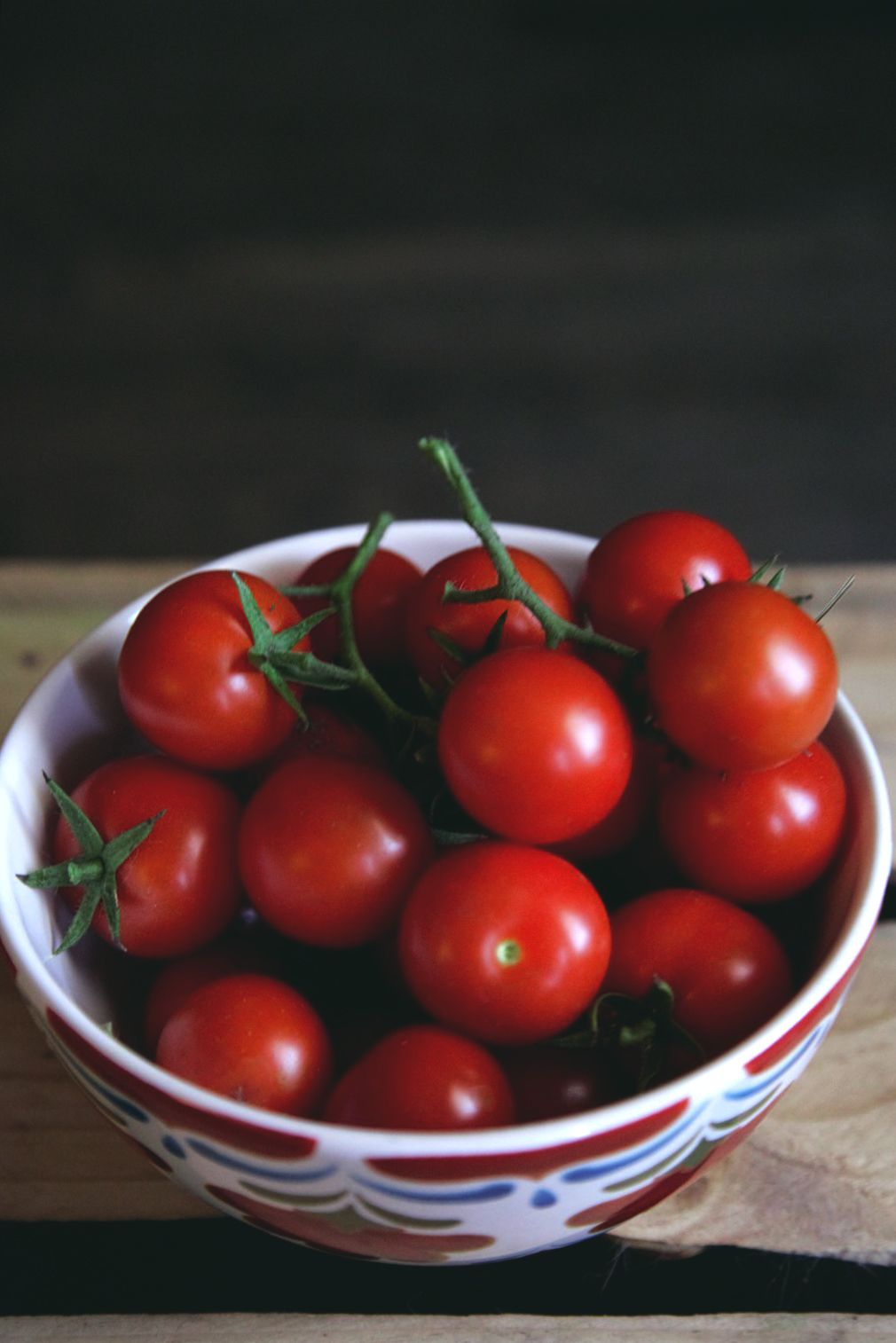 I've been eating them like grapes for the last couple days, I swear to go home grown tomatoes taste simply amazing and if you haven't grown them before, try doing it next year!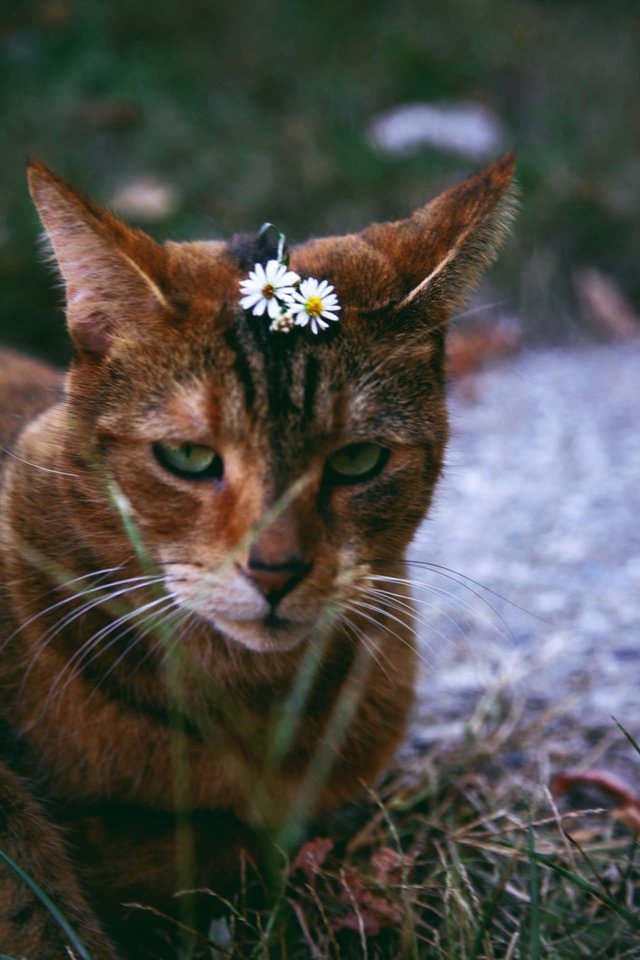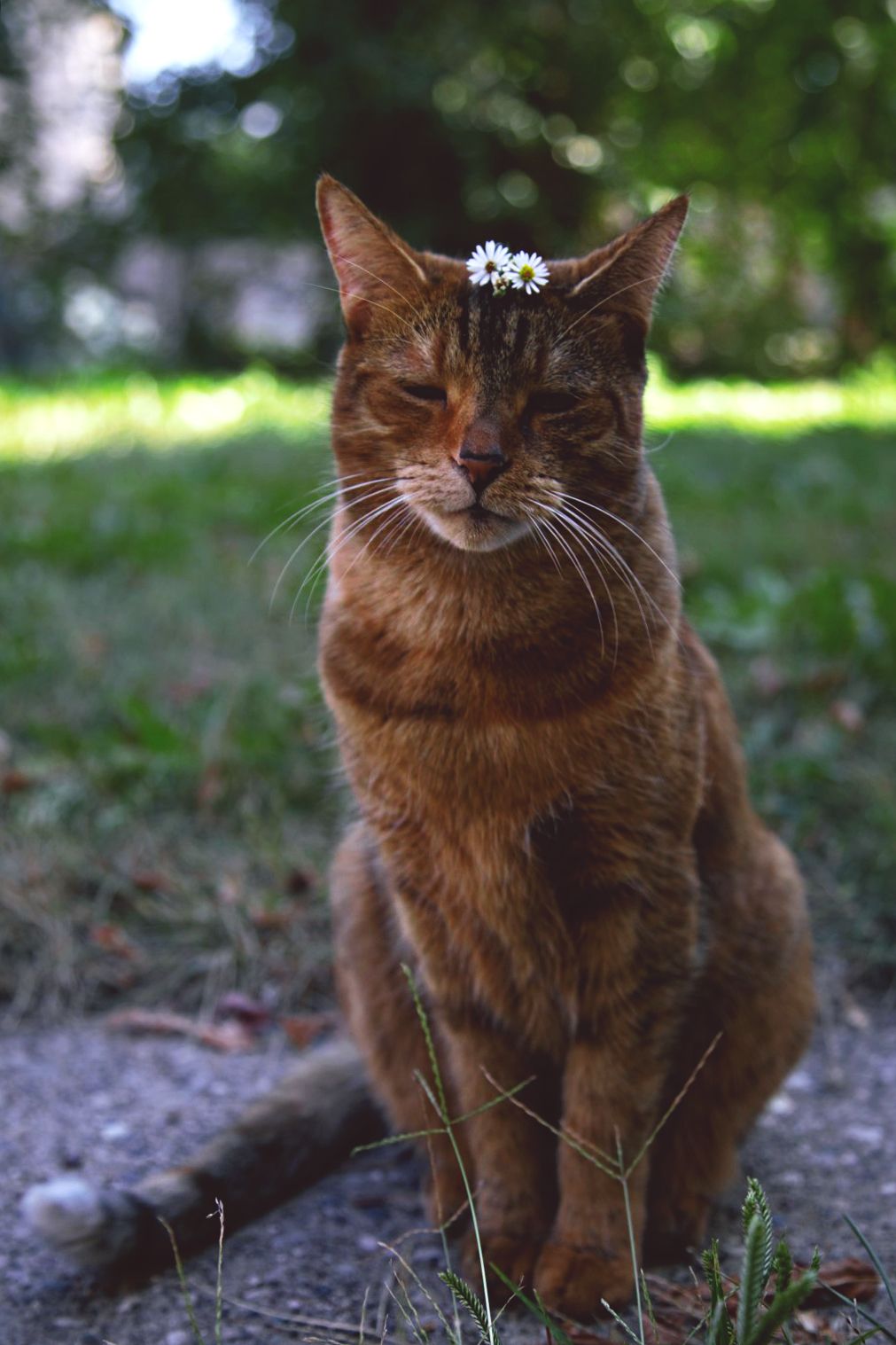 Artax is being a flower girl in the yard, look at that beautiful face! I think I am going to collect more flowers and take a whole lot more photos of cats with them, these pictures crack me up so bad hahaha.
And the last one for today is our step daughter Foot-Foot being aseep on a chair.
Oh yeah I am going to see Cold Cave tonight, gotta go get ready! See you tomorrow!!!