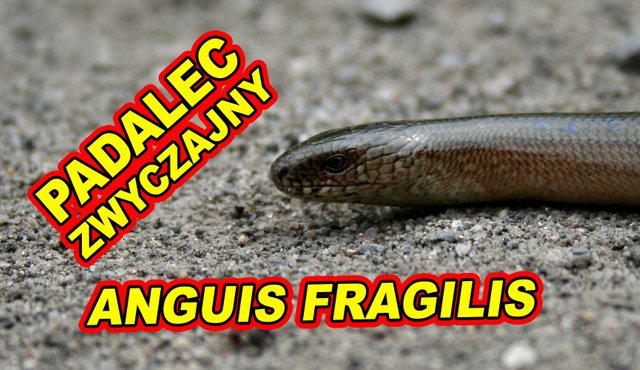 Niestety w Polsce utarło się przekonanie, że każdy ptak drapieżny szybujący na niebie to Jastrząb a każdy wąż lub cokolwiek przypominające węża to Żmija...
Padalec zwyczajny (Anguis fragilis)
Padalec zwyczajny (Anguis fragilis) to beznoga jaszczurka występująca w większej części Europy (aż do Afryki i Azji). Z wyglądu przypomina węża z powodu "braku kończyn" (uwstecznienie kończyn, kończyny zachowały się w formie szczątkowej), jego głowa i ogon są słabo wyodrębnione od tułowia. Jego ubarwienie jest różnorodne od wielu odcieni brązu po prawie czarne, miedziane, jasnoszare, ciemnoszare, ołowiane, żółtawe i miedziane. Na ciele bywają plamki, kreski, i linie, chociaż nie jest to regułą. Istnieje kilka odmian barwnych padalców w tym czarna, rdzawa i turkusowa (posiada niebieskawe plamki na ciele).
Osiąga długość 40-50cm w tym dwie trzecie to ogon.
Padalec nie jest z byt szybkim gadem dlatego jego pokarm to głównie dżdżownice i nagie ślimaki.
Anguis fragilis w razie zagrożenia odrzuca ogon, niekiedy cały a niekiedy tylko jego część.
Ogon odrasta ale już nie do pierwotnej długości i kształtu (jest dużo krótszy).
Padalce mają bardzo słaby wzrok, nie odróżniają kolorów. Smak i dotyk odbierają przez wysuwanie języka.
---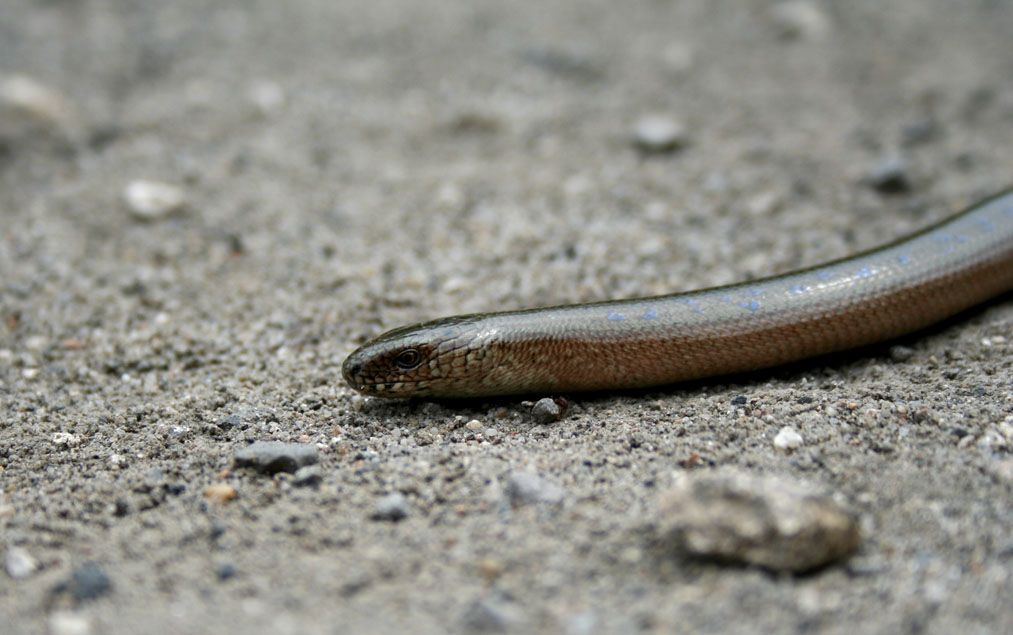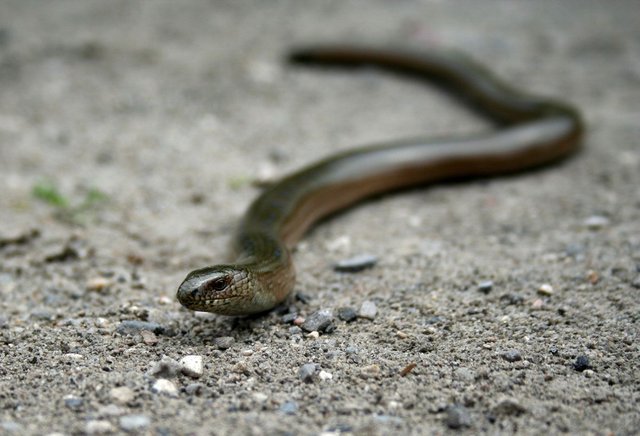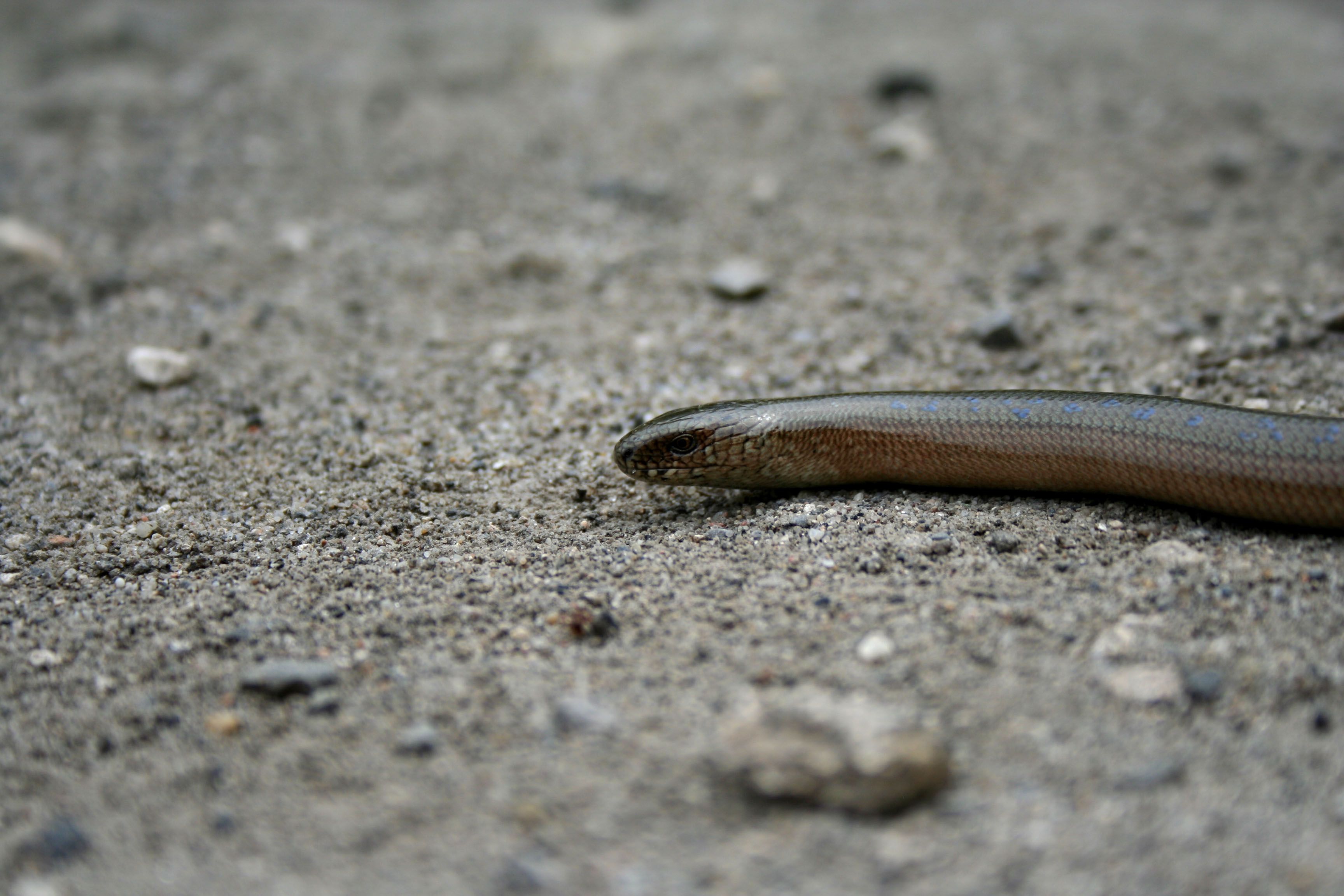 ---
I am the autor of the photos / Fotografie są mojego autorstwa.
---
If you want to see other unusual animals click here: https://steemit.com/@kamilkowalski
---
Jeśli podoba Ci się ten materiał to udostępnij link do niego gdzieś dalej i kliknij FOLLOW - będzie mi bardzo miło :)
A tu możesz dowiedzieć się czegoś o mnie i przybić przysłowiową piątkę:
https://steemit.com/polish/@kamilkowalski/dzien-dobry-steemowicze-or-hello-all
Kamil
---
If you like it, click Follow. Here you will find something about me and here you can say hello:
https://steemit.com/polish/@kamilkowalski/dzien-dobry-stemowicze-or-hello-allh