My visitor in my garden, Grasshopper!
I have seen a grasshopper on the garden, I was shock , because this is different from other? so I research form the meaning of this insect and here they are maybe he is plant-eating insect with long hind legs which are used for jumping and for producing a chirping sound, frequenting grassy places and low vegetation. Have you seen like this? he is so beautiful kind of grasshopper!
I remember when I was young, I often hunted the grasshopper, using the jack fruit resin I placed at the end of the rattan. But I did not see this kind of grasshopper, this is different, because he is colored green as a fresh leaf.And he is totally fresh looking and kindly approaching, not like my time they are wild you can not almost get close to him. But this one is amazed me for his colored, and I know when I take a couple of shot with him, he didn't moving while i guess he likes to have a souvenir picture.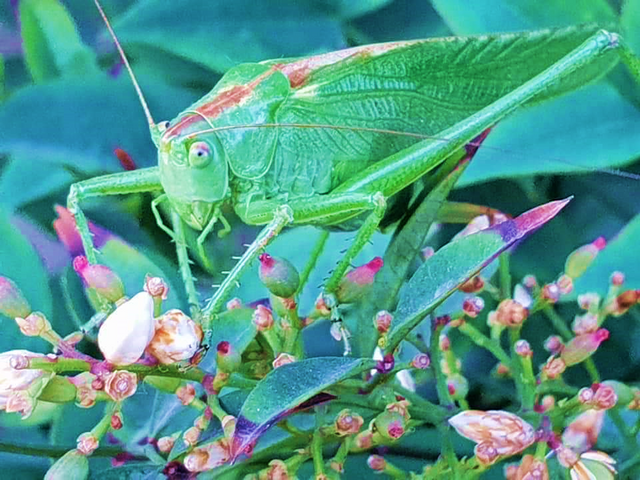 He looks cool and approaching while eating grass!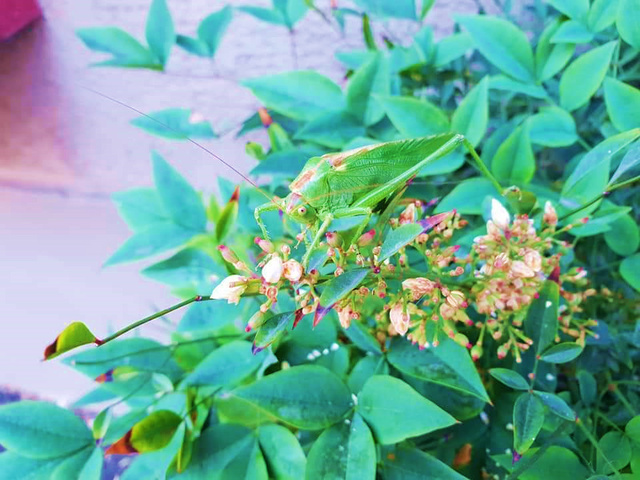 Even I was near and far from him, he didn't disturb eating. I was amazed to him. because he is so kindly.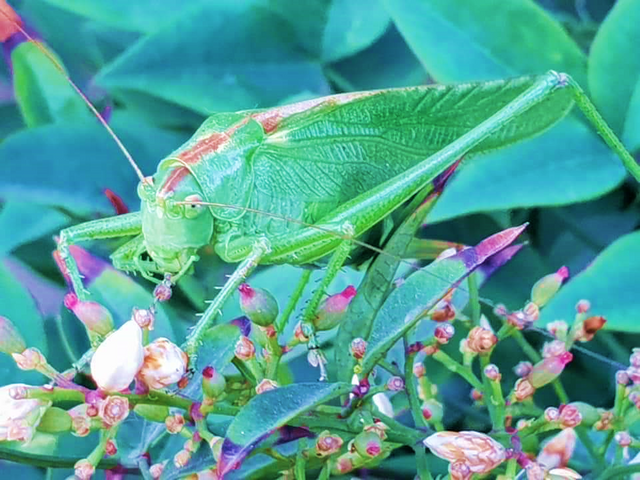 He is different from my other grasshopper visitor.and believe it or not before on my terrace one of them visit me and here is the shot that i was posted before!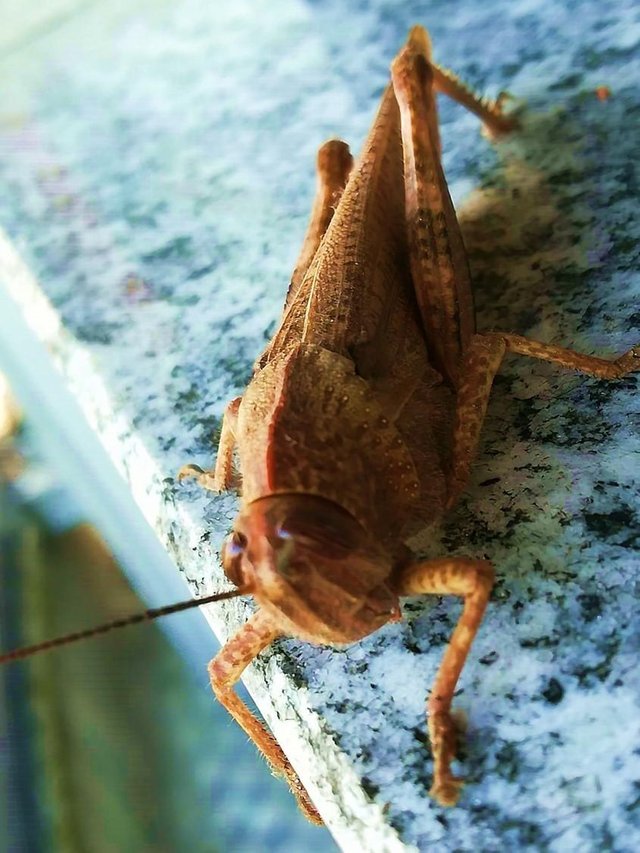 What did you say about the color of this one?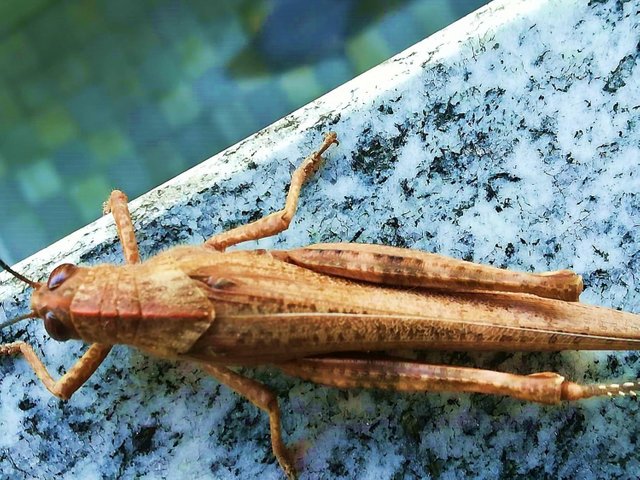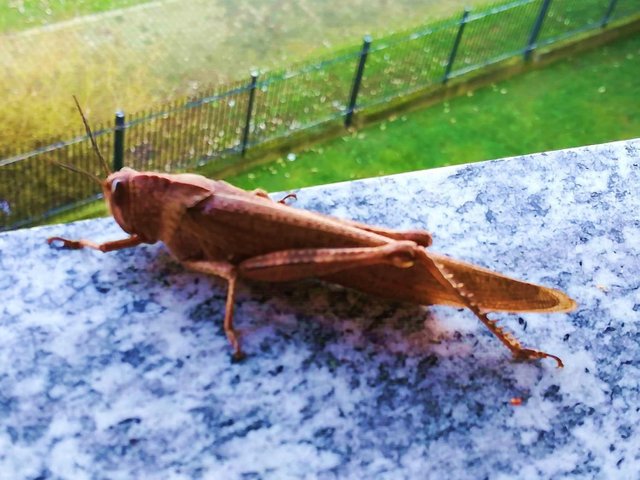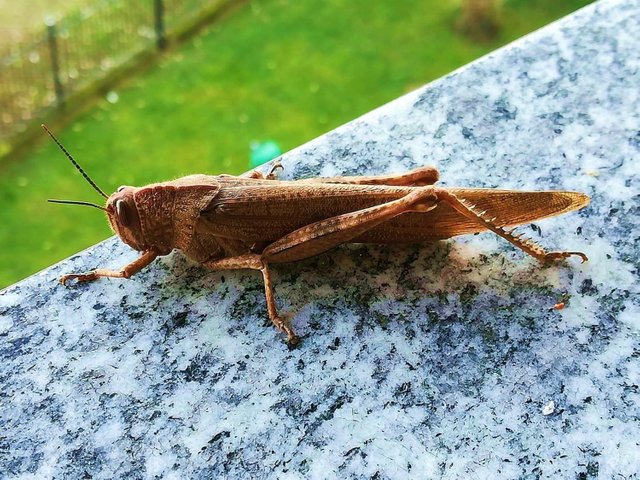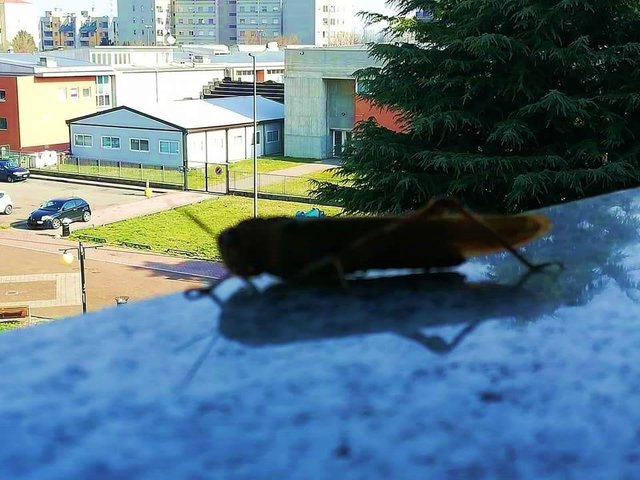 This post was created using
Steem desktop client eSteem Surfer


Do you use eSteem?
eSteem is a Mobile📱& PC💻 app. for Steem with great features. Also, you get Incentives posting through eSteem apps.
eSteem Spotlight; eSteem provides rewards for it top users in Leader Board with most Posts, Comments and Highest Earners.
---


I encourage you all to support and vote for @surpassinggoogle as your witness just click HERE and type 'steemgigs' on the first box.

Also please vote for @good-karma, @pfunk, @blocktrades, @timcliff and also @ocd-witness as your witness, just find them in the list HERE and click arrow up on the left side.