Not Your Average Deer
It's been a while, Steemit! I had to pop in today with one of my coolest finds, though it is not of the scaly/slimy variety! 
This evening, I was at Cold Harbor Battlefield, just playing some Pokemon Go and enjoying our bout of really nice weather. There were only a couple other people in the park so it was pretty quiet, and there were quite a few white-tailed deer (not at all uncommon). It was as I was leaving that I stumbled across something weird. When I pulled out of the park, something darted past and into the bushes. It was about the size of a deer, but in the split second I saw it out of the corner of my eye, it looked more like a really large goat. I pulled into a driveway to make a u-turn as quick as possible because whatever it was was NOT normal. As luck would have it, it came back out of the woods by the time I came back and stood just beside the highway.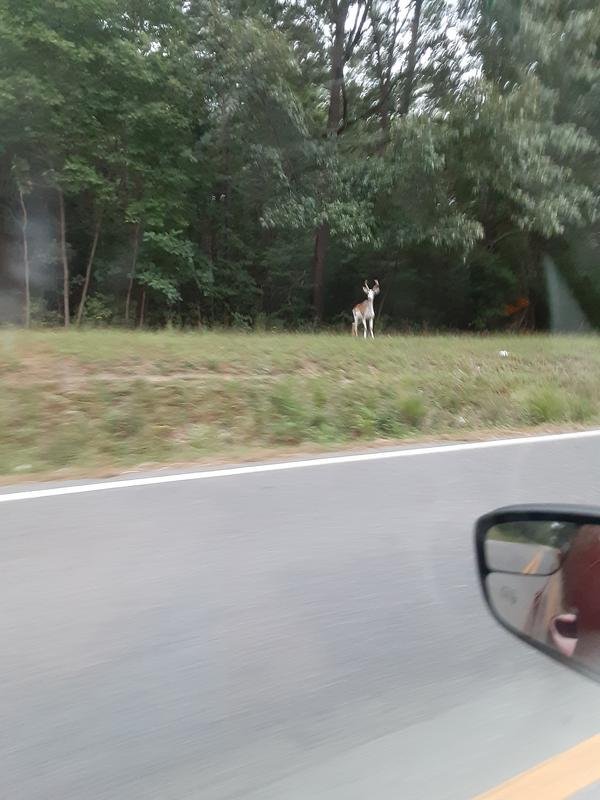 Unfortunately, all I had was my poor quality cell-phone camera (it was pretty far away AND I would only slow down so much as I was on a major road). It was definitely a deer, but I had never seen one with a pattern quite like this.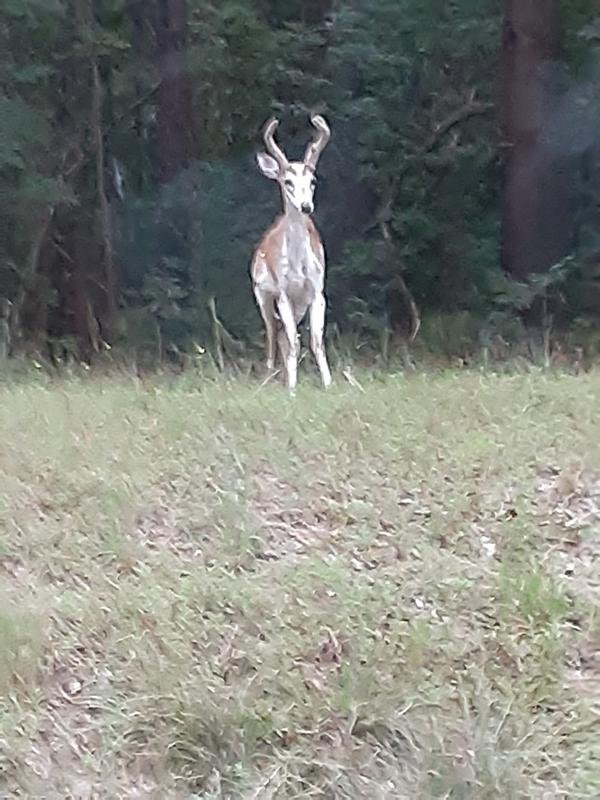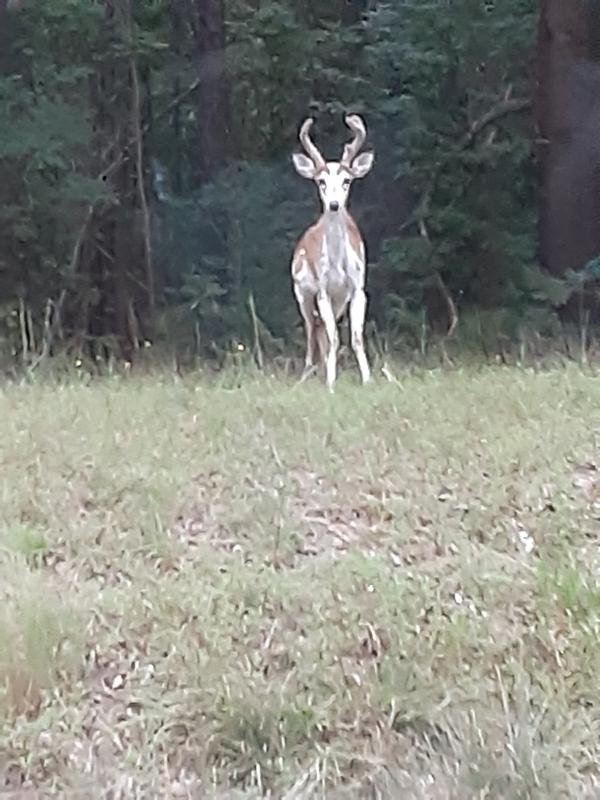 (You can see the head shift between these two pictures, so no, this is not a statue.)
He stood still just long enough for me to get a couple blurry shots, then bounded back into the forest. The nearby ranger station was closed, so I couldn't go in to get more info, but the pattern reminded me of those seen in piebald snakes. Turns out, piebaldism does occur in less than 2% of white-tailed deer, making this a really cool encounter!
I'll be going back to notify the park rangers (I'm sure they are keeping tabs on this guy) and hopefully, take some better quality photos if I see him again!