Useful Tips to Introduce Two Dogs that Never Met Before
This is the first time Bobby and Camila met each other. I love dogs, and here I share some tips I followed to have a successful meet and greet.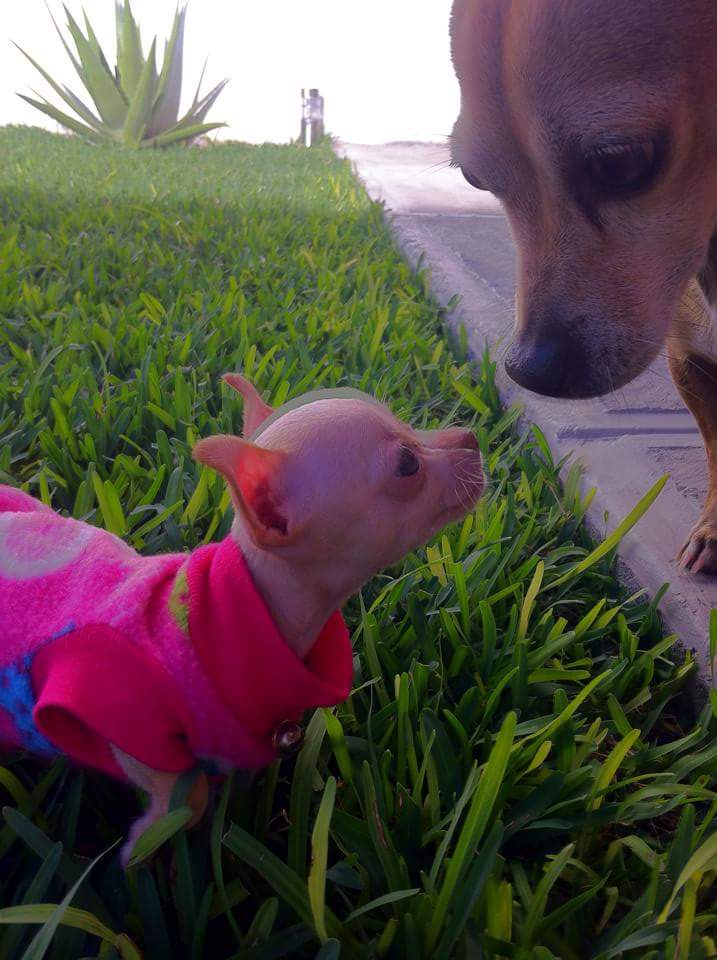 If you have a dog and a new one will be entering your home, there are several tips you may follow to ensure a good meeting. I recomend to introduce the dog in a neutral territory, for example in a park because canines usually are very territorial.
Avoid having toys or food around, because it may be cause of distraction and fight.
It may be better to keep it short their meet and greet than having a long meeting. Begin with short introduction and gradually increase their meeting time. This may favor a calm environment.
Let them sniff each other, this is a form of communication and exchange of information.
Remember to be patient, it takes time and effort but surely in the end you will be very happy with the results.
--
If you like this post and think it will be helpful for the steemit community, it would be great to get your upvote and resteem.
Regards,
@ali86