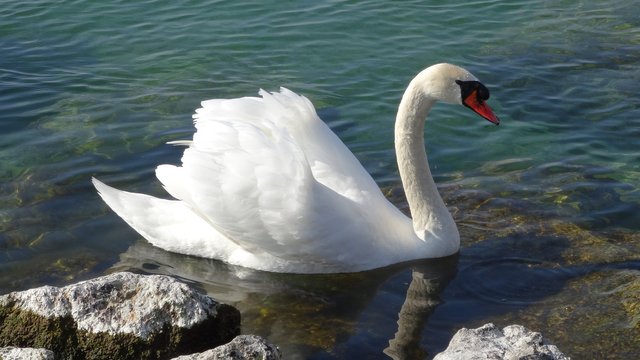 Of the many pictures I've taken of swans, I like this one especially. It really seems to show the beauty and grace of this great aquatic bird; you wouldn't expect it to behave as an intrusive, child-picking beast.
Please remember: Don't feed the water birds – it makes them sick and aggressive. 🍞🦆😪
(Click on the image to see it in full screen.)

I am the original author of this photograph. I hereby license this work under a
Creative Commons Attribution-ShareAlike 4.0 International License
.