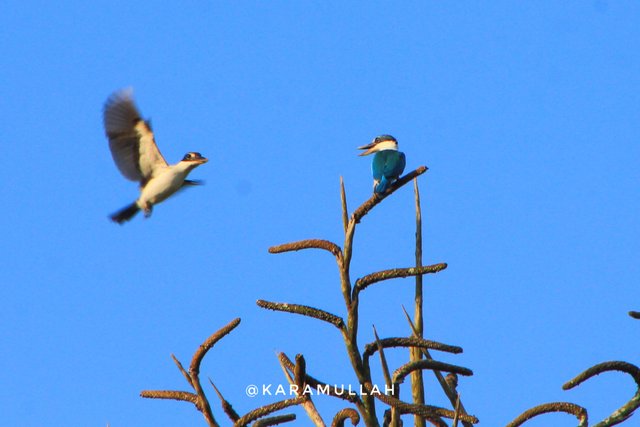 I take picture this bird Collared Kingfisher when playing at back of my House in seulimuem Aceh Besar. She flew from the tree to trees, and stay long time. Such as the Photo above him standing on the Meuria tree (achenes language) or in latin Metroxylon sagu. This bird is not rare in our country, we often see it.
The bird is beautiful, but not benign.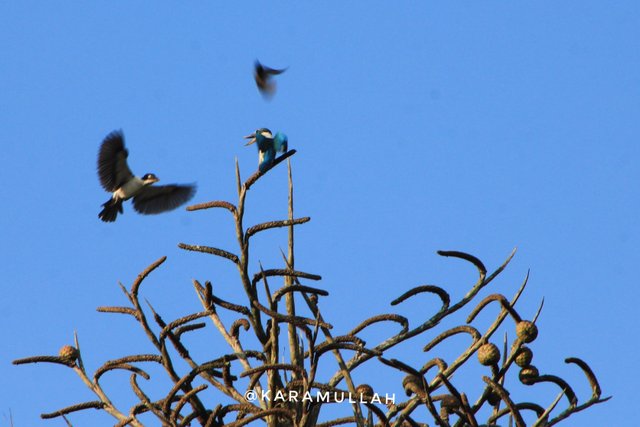 Collared kingfisher in latin language is Todiramphus chloris. She is a medium sized kingfisher from subfamily Halcyoninae, the tree kingfishers.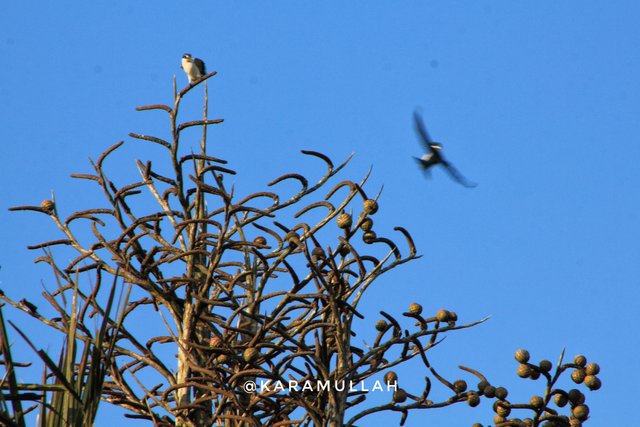 I shoot it with Canon EOS 550D + 70-300mm