Insect Mandibles - Wild Hands - Friendly Paws - All in the week that was...


Big, Small Everything Is Here For Good Reason, this week was World Wildlife Conservation Day should be every day, none the less this got me thinking about this last week in at home and around my garden.
Stag Beetle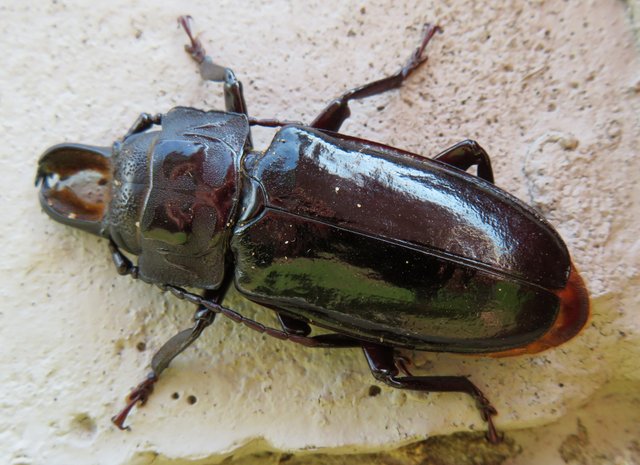 Seeing the Stag Beetle on the wall sunning itself, a rare sighting you just don't see these guys around often, on doing some research I did find there have been sightings in our region, they live underground and do not come out too often, which I did not realize when I photographed him.
Apparently they may live underground for up to 3 - 7 years developing from a larvae to an adult beetle, waiting for the right temperature to complete the cycle.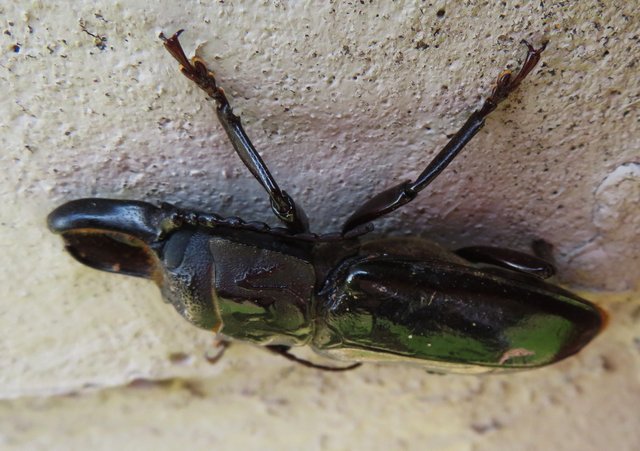 Another amazing fact I learned is these insects are being sold, who in their right mind plunders nature like this? The Most Expensive Insect In The World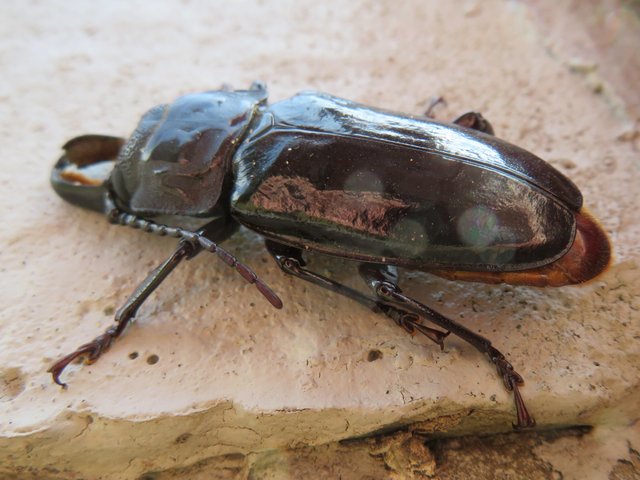 With all our recent rains, this fascinating beetle came out to enjoy the sun, my lucky day.
Vervet Monkeys


Around the corner I settled behind the courtyard wall to photograph the monkeys arriving with their babies, the troops are getting bigger, I'm sure the babies are having babies, we have never had a bad incidents with Vervet Monkeys, other than rare occasion of raiding the pantry inside the house.
Events unfurled completely different, on Saturday took a pic of Woody with the monkey watching him go past, lead guy obviously making sure the path was clear also checking if any food was available on the bird feeder before the rest arrived.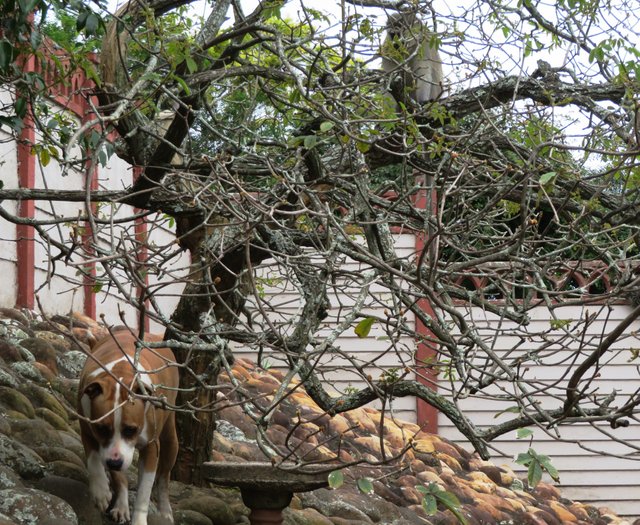 Vervet Monkey family feeding together on the bird feeder Monday, they tend to keep similar routes once the have established into an area.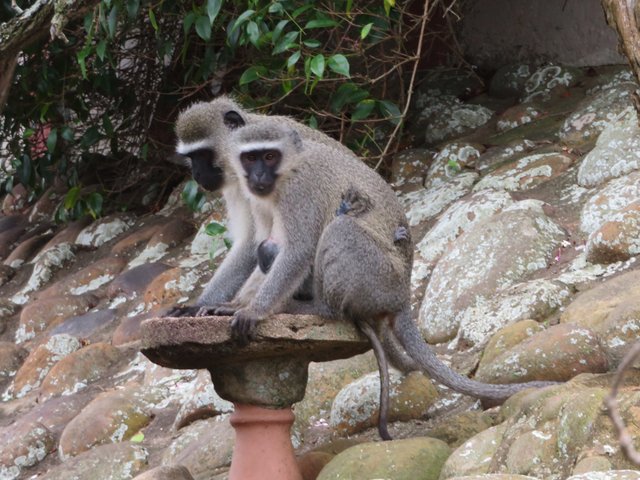 Tuesday family arrived went through early morning, look at this cute little face watching goings on from the comfort of his ride.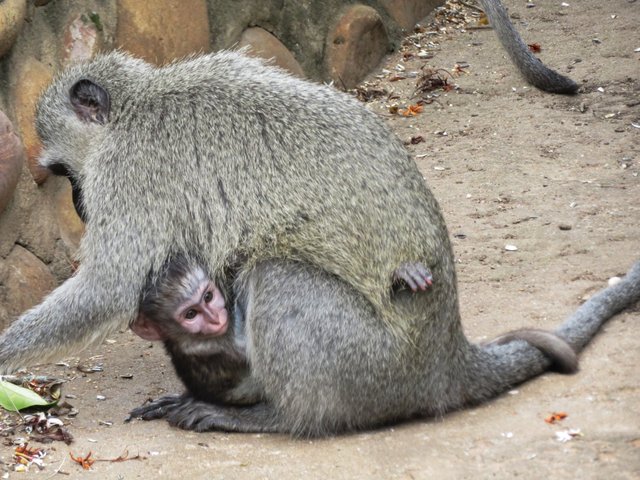 Later in the afternoon the dog went outdoors, much to our surprise his bark and yelp told a story we never expected. Family of monkey were on the further side of the garden he must have rounded the corner straight onto the family eating a loaf of bread stolen from some ones home, settled down on the ground. Not witnessing what happened we can only assume the mothers and babies had relaxed to feast and a male attacked the dog.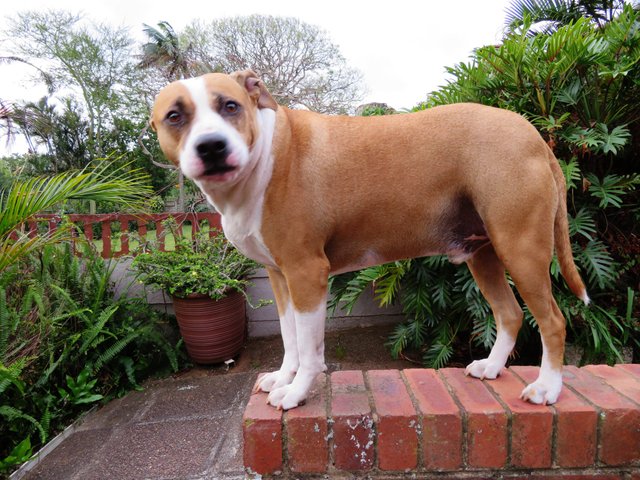 Four stitches later, loaded up with anti-biotics poor Woody will have to be walked around the garden with supervision till these babies are bigger or the troop move along finding other places to feed. Development in our region is commandeering all the land they enjoyed. Neither animal is to blame, this is what happens when you are between a rock and a hard place finding food and shelter.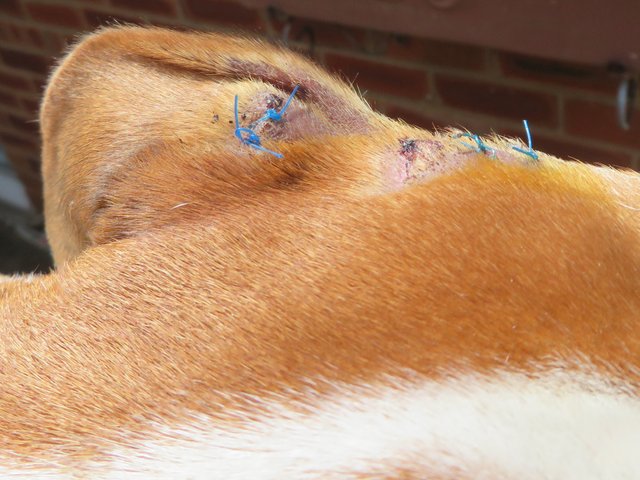 Misconception is Vervet Monkeys carry rabies, more likely if your dog has not had his updated rabies shot the pet will pass Rabies onto the Wildlife.
Lesser Bushbaby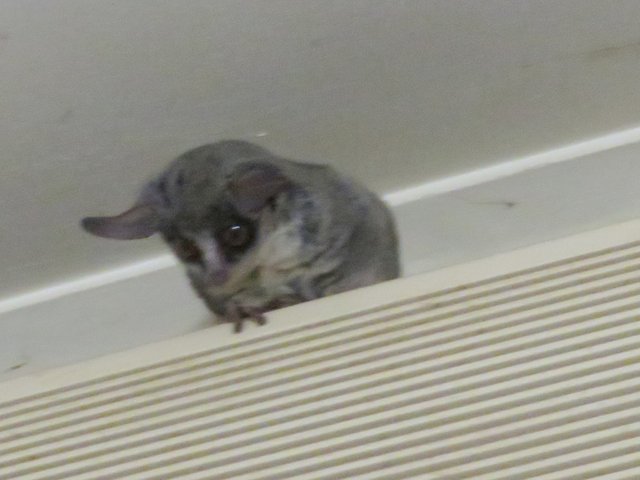 Let's go back to Sunday afternoon sitting indoors arranging family events, my peripheral vision caught movement on the curtain pelmet in my study, was I seeing things, a Bushbaby now those I definitely know do not live in town, abruptly ending my conversation with family member I must have burbled something along the lines "I don't believe this, I have a Nagapie in my room, I will phone back soon".
Promptly dialed animal rescue who requested a photograph be What's App'ed to them for identification, then asked if I would sit quietly and watch till they could arrive.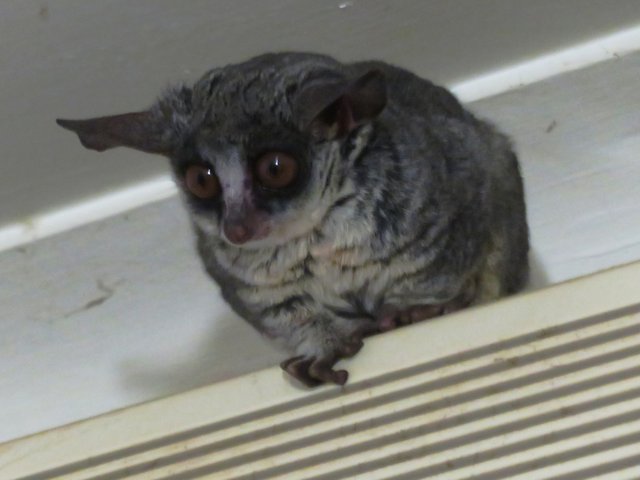 Re-arranged the room quickly moving Woody (Sunday prior monkey attack) to my son to watch over him while I did baby sitting of the Bushbaby, did not need hysterical dog and Africa's smallest primate being upset, also known as a Galagos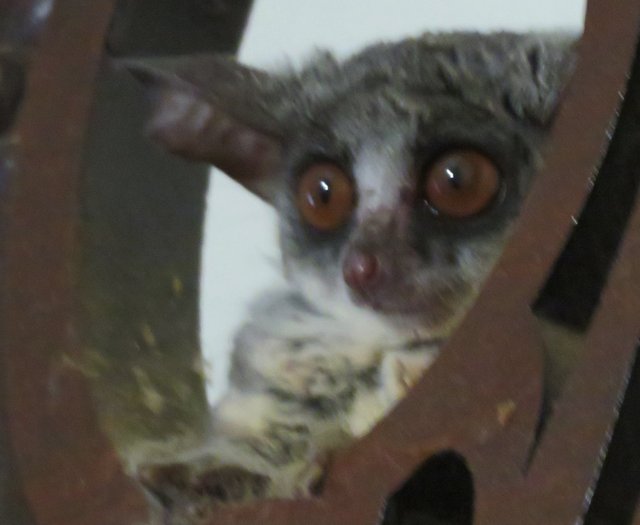 Rescue arrived a couple of hours later, identification was a Lesser Nagapie not from the coastal belt at all, but lives inland in the Limpopo region.
Phoning the following day it had already been arranged Happy Harold (yes I named him), was being transferred Monday night to his region, "leaving on an airplane" where a rescue team who deal with these little primates will welcome him.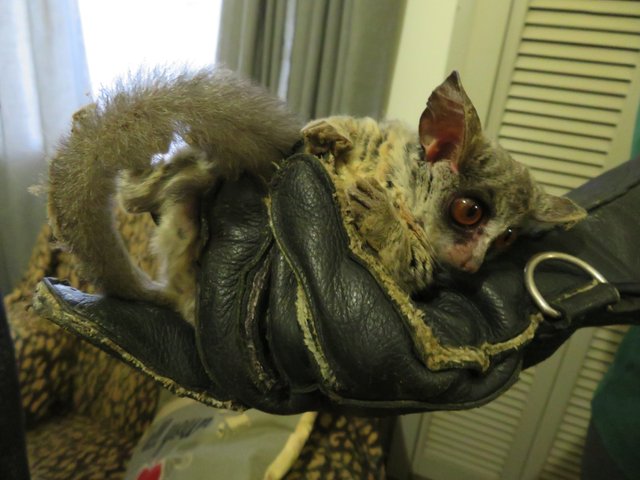 My gratitude seeing one up close will rank high on my list of surprise visitors, my wish is he is young enough to rehabilitate back into the wild and live a normal life.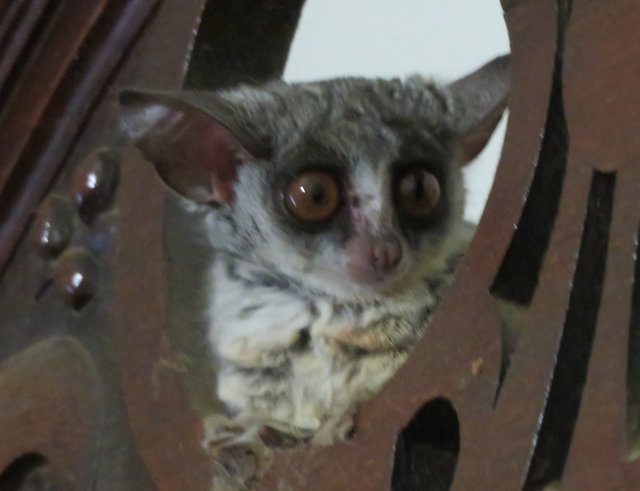 How can people steal animals from the wild, take them away from their surroundings, cage them as a pet which is totally illegal! Who thinks they are able to be a surrogate mum to a tree gum and insect eating primate, has this world gone mad?
How he entered our home I have no idea, ironically the night prior we had commented about the sound being made in the bush in the church grounds across the road. Living here forty years they have never been sighted, nor heard by their distinctive cry at night this far South, we have on one occasion thirty-five years ago seen one far up on the North Coast at night going to a camping site ablution block.
I have purposefully left this for last in my wildlife, considering posts do get shared most are lazy to read, due to the illegality of the matter, safeguarding both the animal rescue (who I did not name for good reason, their hands are full) from people who try "claim back" these "pets", as well as the animal, may he life a long and happy life.
Thinking aloud... Perhaps it would be great if small fictional characters became fact. I am referring to the Mogwai depicted as furry, cute and curious little beings in "Gremlins" movie that transformed into reptilian highly destructive creatures called Gremlins, now that would bring a smile to my face.
Thought for Today: This world is a harsh place, this world. " ~ African Zulu Proverb
---
All photography is my own, simply resized to making loading easier, research and writing is my own with links for anyone interested to read more about wildlife in Africa.
---
Communities I Support: #qurator #steemitbloggers #steemsa#steemitbasicincome
!steemitworldmap -30.0836005 lat 30.8678566 long Sapphire Coast South Africa D3SCR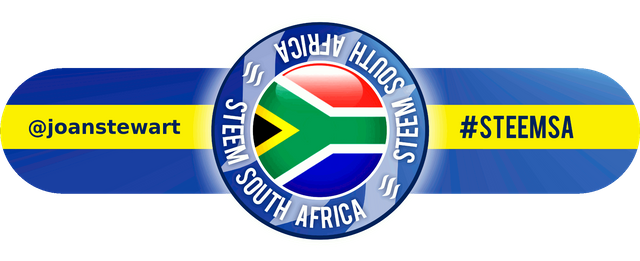 Connecting the people of #STEEM across South Africa. #steemsa
JOIN US HERE