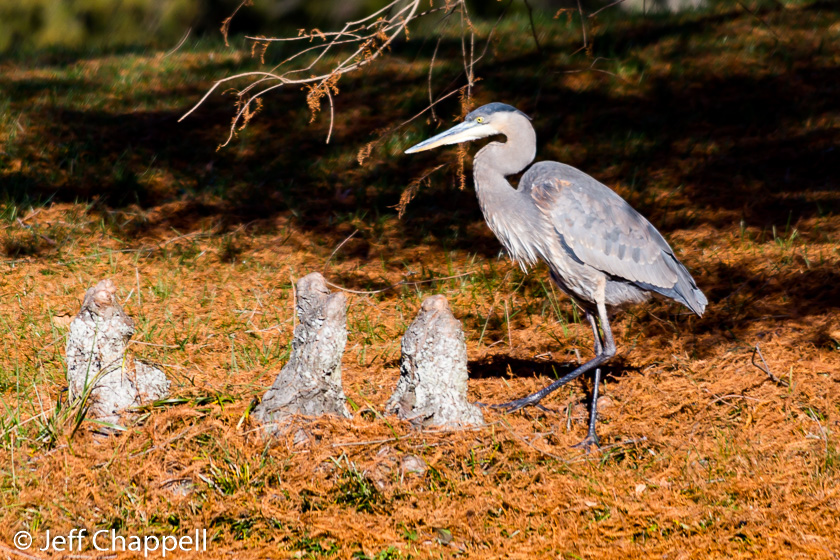 So this Great Blue Heron flew into the pond and was walking along the shore when he stopped, one leg frozen in mid stride. Shocked he was, Shocked! For just down the shore were ...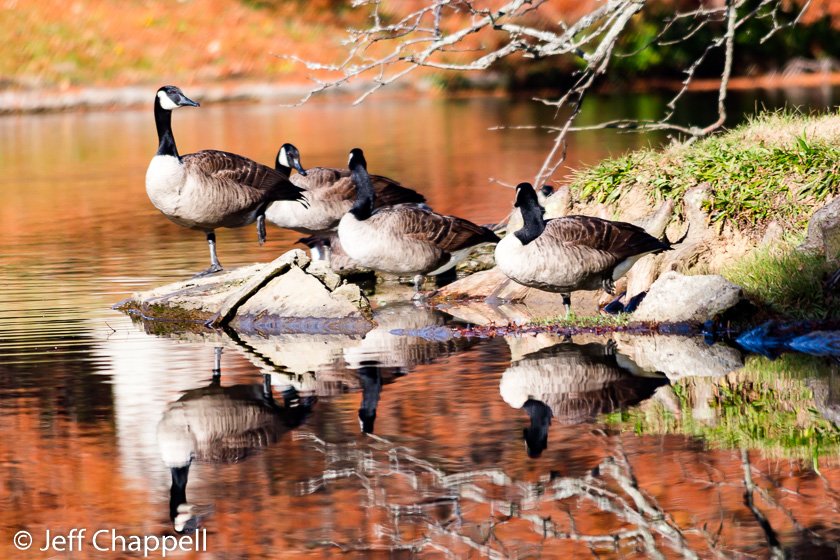 ... the dreaded Canadian Geese! Four of them all standing around, interestingly enough, on one leg (must have been mighty cold that morning). Well, our heron friend didn't know what do. First he got his feathers ruffled: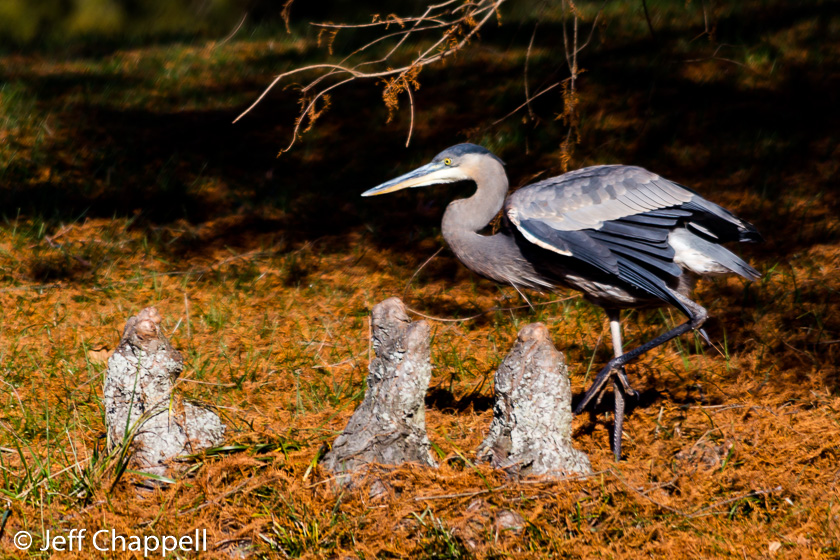 Then he looked down and preened his feathers as he tried to ignore them: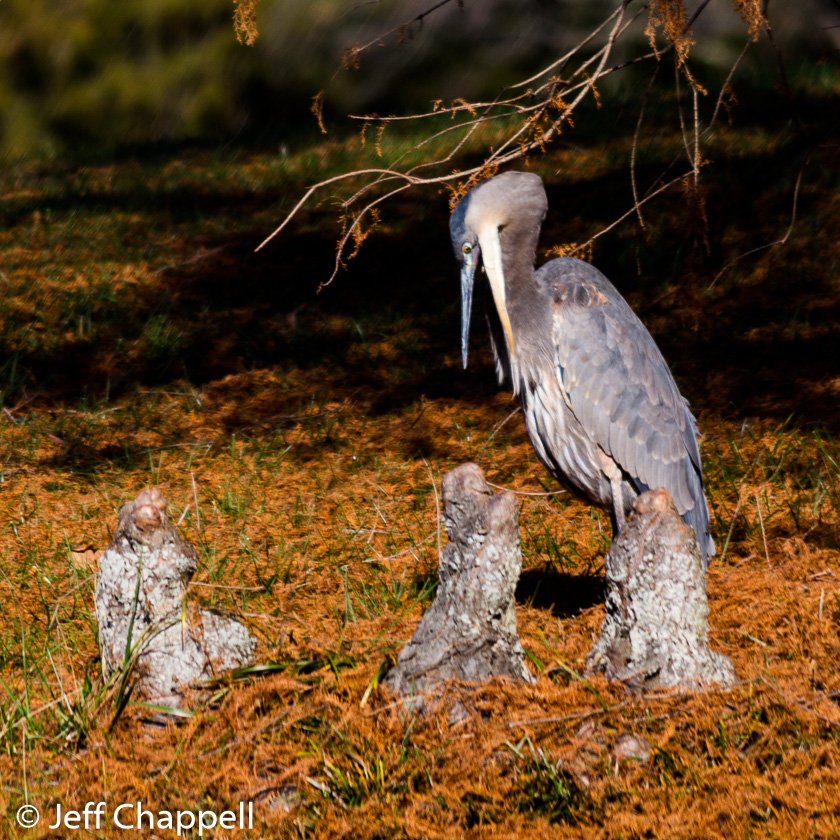 But then they started coming towards him and that made him so upset he got his knickers in a twist! Not to mention his neck ...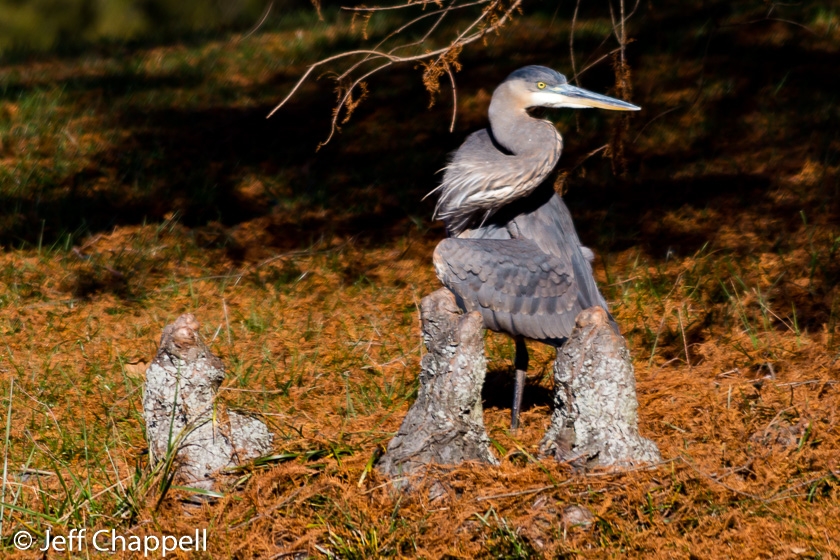 But then he realized they were just looking for stuff to eat in the grass and he relaxed. "Yo, how you guys doing?"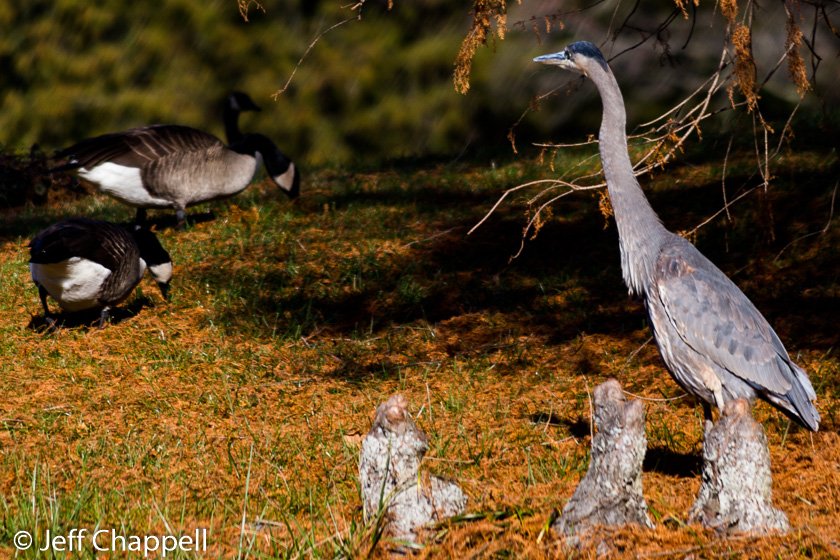 This has been brought to you courtesy of the flora and fauna of Spring Grove Cemetery and Arboretum one chilly yet sunny morning a few weeks ago. ;)