Have you ever seen a leucistic peacock?
Found this specimen at a local petting zoo. Its a particularly interesting pattern, somewhat transitioning from yellows to whites. These beautiful birds were behind a tall chain-link fence, so we couldn't get good shots when they came too close.
I first titled this post the "albino pecock", however came to learn that its actually a similar condition called leucism, which explains some of the dark features such as the eyes.
We also noticed that the small patch of feathers on their head are actually miniatures of the same feathers that cover the rest of their body.

Click for full size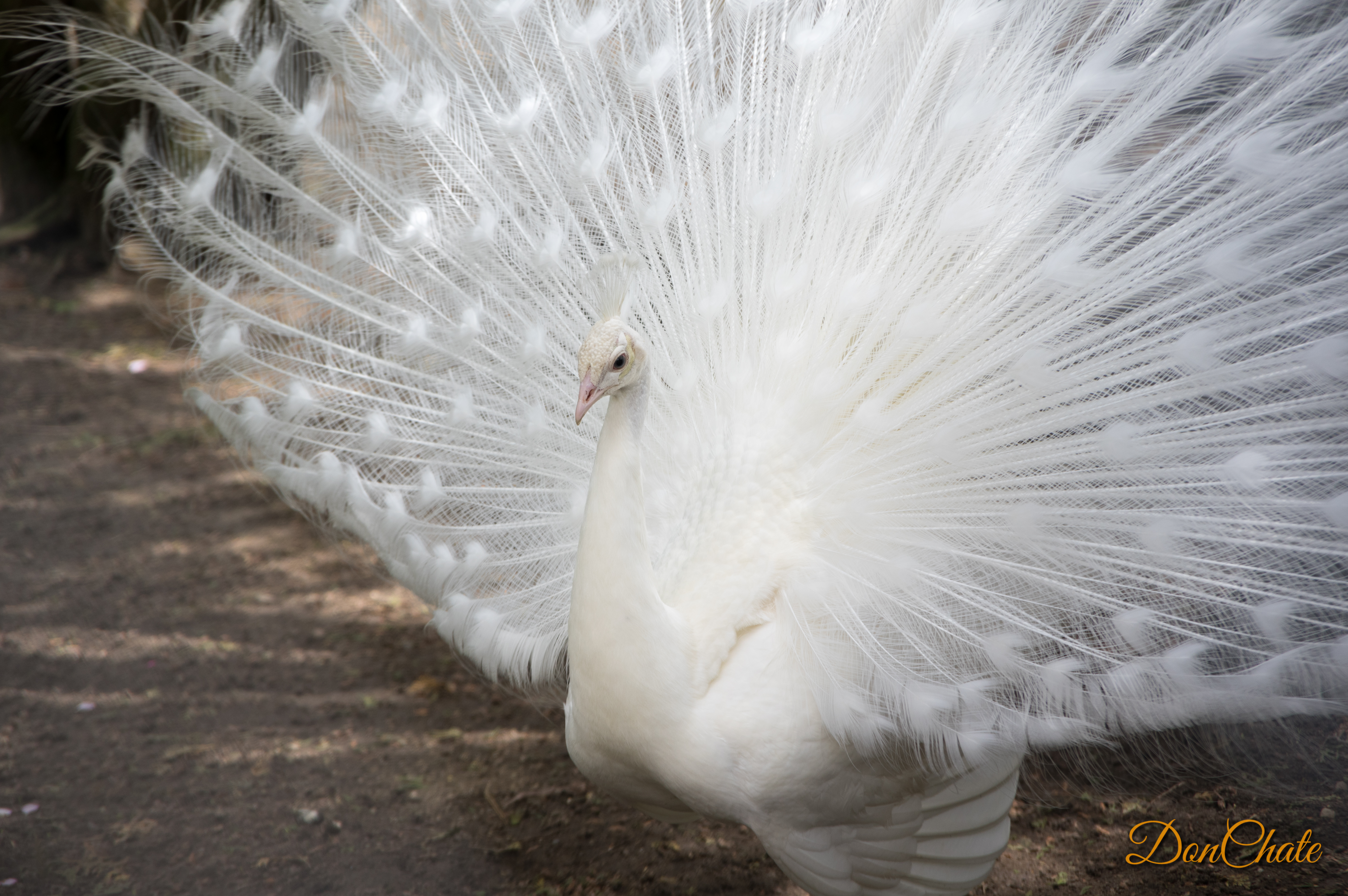 Pentax K-3 II @ 135mm 1/200 at ƒ/5.6
Here was his regular peacock friend resting nearby. We missed his display earlier. All of the birds were rather active, it is their breeding season after all.