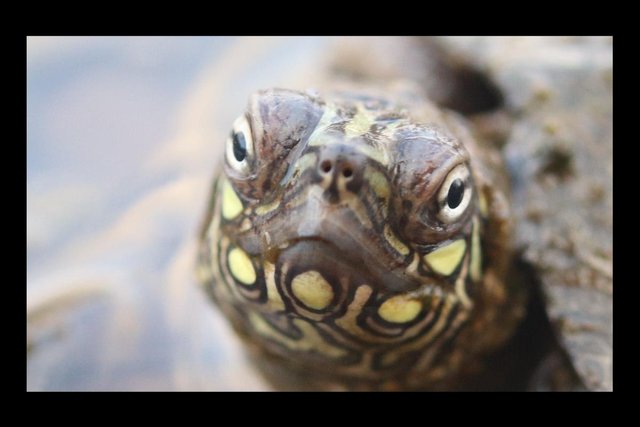 Check out that amazing face!!!
---
This was insane, and I would have never guessed we'd see what we were able to see today. I'm currently working on a few projects with the footage that we were able to capture today, but the face of this turtle stopped me in my tracks. Turtles are my favorite creatures, but this savage beast takes things to another level. Just check out that face in the image above.
I figured I'd share this photo quickly to give you all a sneak peek of what's to come! I hope that you liked it. Have you ever seen such a turtle?

Until next time…
STEEMIT LIKE YOU MEAN IT!

Want to sell sustainable, handmade products in the Homesteaders Co-op?