My Señor Mario is a thoroughbred racing horse. Es un sangre pura de carreras.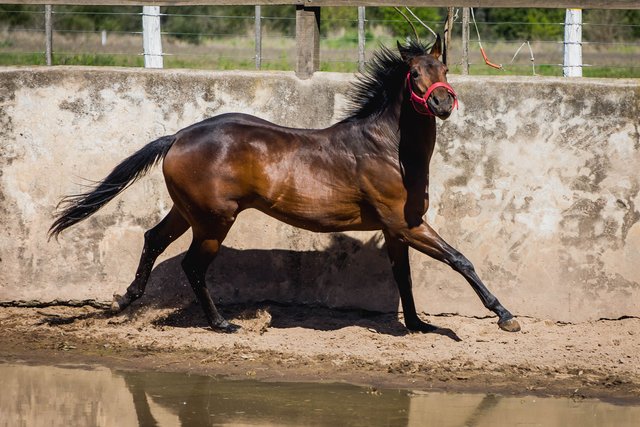 ---
This is my horse. He is two years old and is currently being trained to compete in the month of May.
Este es mi caballo. Tiene dos años y actualmente esta siendo entrenado para competir en el mes de mayo.
---