A Pen And An Imagination That Created A Wolf
Our Imagination is like a search engine, we though of things that are beautiful, amazing, scary, good and though of bad things at times, There's no wifi and no data needed to power it on, this thing is just limitless.
Using our imagination we can do lots of things. You just need to show people what's up on your mind for you to express and one of the ways you can convey it for them is through using concrete things such as pens by simply write it on a book or draw it on a piece of paper and just try to develop it more, so you could do things beyond your imagination.
And using my imagination, this is what i've come up using a pen.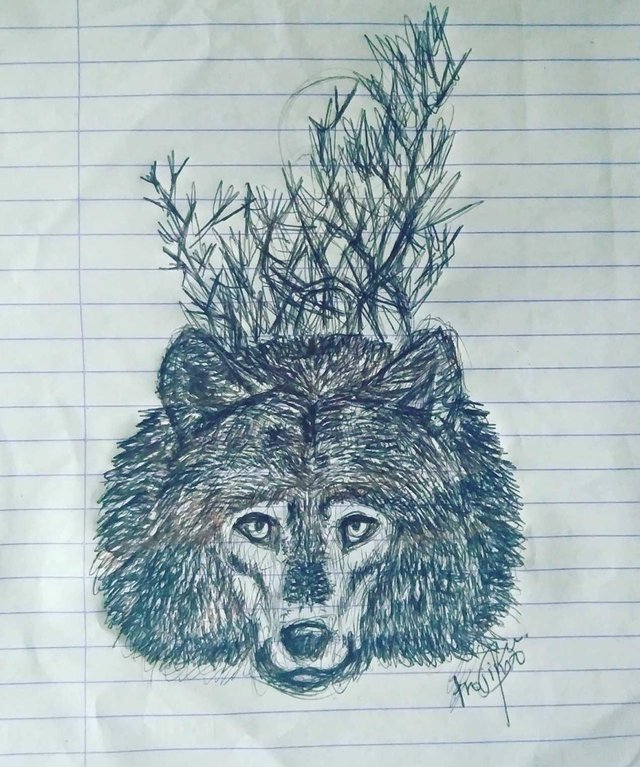 I hope you like my sketch 😁