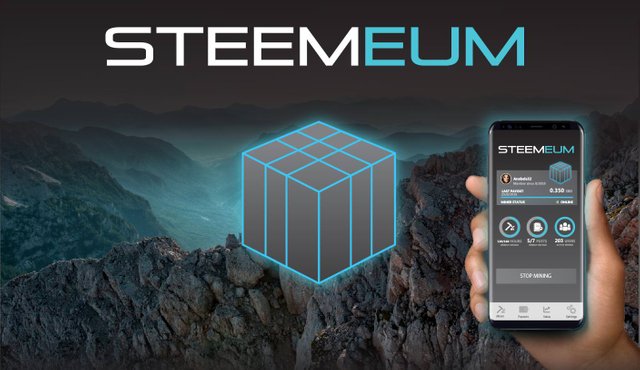 The first 12 days of beta testing have resulted in several improvements on how the app works and on the projects functionality.
40+ members have joined Steemeum on Discord and have become a beta tester, and there feedback resulted in several changes:
App improvements made during the first beta testing
On Android 8 there was a issue where the app when minimized would not show up in the notifications tab.

When the app was already running, and the app icon shortcut was pressed again it would try to start the connection once more, this resulted in the active number of miners being inaccurately displayed.

There was a issue where the app, when being closed could give a closing error.

There was a issue that a connection loss would result in the app to crash and stop working.
Steemeum user policy
Users that join are talked with, introduced and screened and if they are on one of the blacklists, they have been also banned from the Steemeum Discord, users that are suspiciously inactive on Steem are rejected from the beta as well.
Beta rewards
before last Sunday the testers have been rewarded for there gathered time and commitment of making sure the app is running as intended. The weekly pool had gathered 0.350 SBD and this is rewarded to 16 users, where the highest reward was 0.076 and the lowest reward was 0.001

Last Sunday (30 sep) the new rewards where send out to 23 users and although there where big issues the last few days with the integration of HF20, the new pool was a bit higher 1.801 SBD because of we shared back part of the rewards from Fundition in the pool.

10% from the liquid rewards made by Steemeum with the Fundition post / posts was and will be put into the pool.

Steemeum community aspects
Active and committed community of 40+ users have formed where people help each other with sometimes needed app / device / Android related settings. User are helping with Steemeum promotion and translation work, special thanks to @maxofp2p he invited several people from the polish community.

To help the users with the visibility of there posts, and to promote Steemeum at the same time, all posts that uses the "steemeum" tag, will be made visible and clickable in the app, this makes it possible for the users to have a prominent place for there content in the app, and a bigger chance to be seen by the daily Steemeum users. and this brings dynamical content inside the app. (policy/rules for the service needs to be further worked out.)
Marketing aspects
A mobile friendly landing page is being made and is almost ready to go live. Google analytics will be used to get a idea of the interested visitor and there interaction with the website.

Google alert is set to get notifications to be able to anticipate on mentions of Steemeum outside of the Steem blockchain.