The most powerful argument for libertarianism and anarchism
There are a lot of good economic arguments in favor of libertarianism and anarchism. For example, often you'll hear that free market capitalism works better than state intervention, that private institutions are more efficient than government bureaucracy, that the state can't do price calculation, and so on and so forth.
While these arguments are all quite strong and the working of free markets has been proven many times, they often don't win you debates. You'll often get responses like: "You only care about your stupid economy," or "But what about the poor?" or "But everyone has the right to X, Y and Z."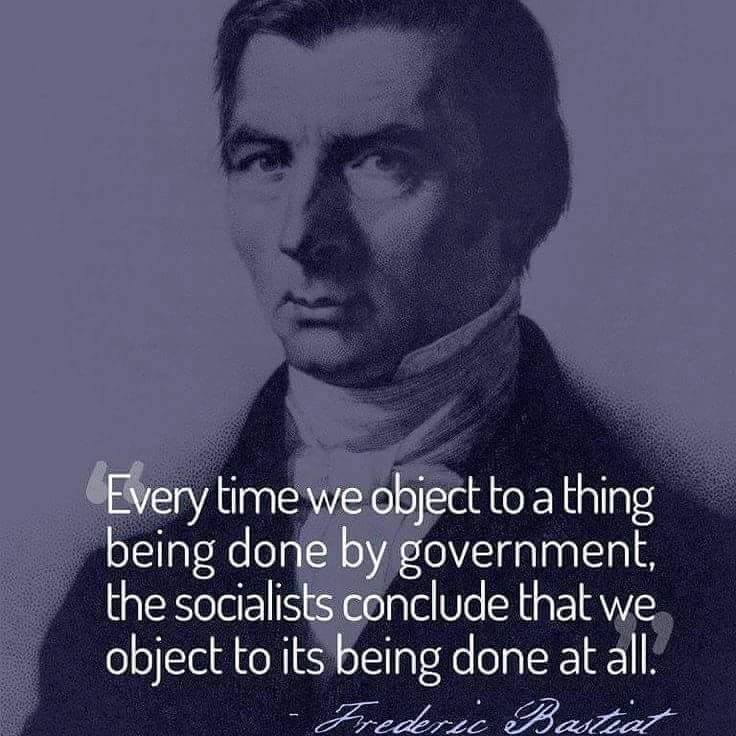 In my opinion, economic arguments are the least powerful to advocate for libertarianism. Firstly, because many people don't have deep knowledge about economics. Secondly, because the people you argue with care more about other things. Thirdly, because it instantly builds a barrier between you and your conversation partner and you'll get responses like the ones I just mentioned.
Moreover, when libertarians advocate for free market enterprise, they don't really talk about economics, but rather about a concept called catallactics. This is because libertarianism advocates for voluntary exchange, regardless of what those exchanges are, rather than the social engineering that economists tend to advocate for. As James Corbett of the @corbettreport points out in one of his international forecasters:
This also explains why economists are doomed to fail in their attempts to construct the perfect set of policies for directing the national economy. There is no such thing as a unitary plan to balance out the needs of any group of humans, let alone entire nations. Worse yet for the would-be managers of human activity, even the idea of a "best fit" plan or some utilitarian "greater good" policy package for the direction of resource allocation is a pipe dream. Human values are incommensurable, to say nothing of material wants, needs and desires. The calculation of the ideal allocation of resources to meet all of those needs, fulfill those desires, and maintain those values is not just impossible but nonsensical.
Indeed, although there is an argument to be made about capitalism being more sustainable in the long run, there is no way of knowing what the best outcome for society is. Therefore, using the economy as an argument makes you an amateur central planner yourself, while that is exactly what libertarianism rejects.
Don't use economic arguments. Use the moral argument instead.
What I consider the most powerful argument for libertarianism is the moral one. That means the least state power possible. As there is no way of knowing what is best for society as a whole, the only thing that's left to argue about is whether people should be free or serfs.
Juan Ramón Rallo, a Spanish economist and libertarian points out:
Who do I defend? I defend liberty. And liberty is an impersonal value, about which I don't care who benefits from it in detail. I defend it because liberty is right. And I can't defend a value that makes me do utilitarian calculations about who is going to benefit, because then I would be doing social engineering and assign profits and losses. And profits and losses shouldn't be determined by me, but by human cooperation. And human cooperation happens freely. And it happens by avoiding that there is institutional coercion, such as that of the state or that of lobbies via the state.
In other words, it doesn't matter what someone wants to do with their life and property, as long as he/she doesn't violate that same right of others. Socialists and communists can go and have their experiments, as long as it's voluntary. The thing is that there are always going to be problems in 'the economy'. People are going to make bad decisions, or very good decisions, but as long as human cooperation happens on a voluntary basis, that shouldn't even be a point of discussion.
Personally, I like the way @adamkokesh puts this idea forward. In his videos, he puts forward the idea that you own yourself. And since nothing else can be produced without the human body, it is the ultimate means of production. Therefore, capitalism (the private ownership of the means of production) is the only moral option.
Adam's line of argument clearly shows that you don't need to bring up the fact that capitalism works better. It's just the right thing to do, which can be proven by the example of the human body. If you own your body, I can't use it for whatever purpose I want. According to the same reasoning, if you own your own body, it's immoral for the state to claim a certain percentage of what your actions produce (e.g. your wage).
In conclusion, the most powerful argument for libertarianism/anarchism is that it simply is the moral way to go. It doesn't matter what's best for society, because you can't predict it and it's up to the people themselves to find out. In debates it's easier to use the moral argument. After all, who doesn't pretend to have a good moral character?
Thank you for reading! If you enjoyed this post, don't forget to upvote, resteem and follow me @rvanstel for more content like this. Have a nice day!