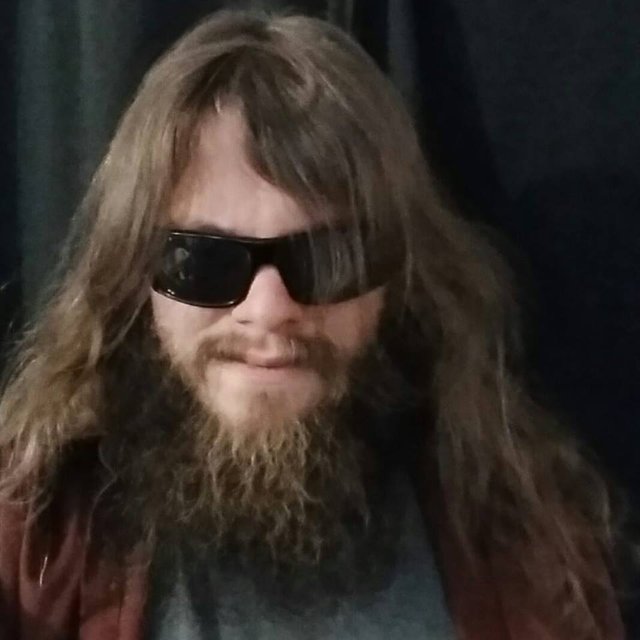 I've been asked multiple times to do this, but with all 49 episodes of my eRadio show being syndicated to AIRadio, and the request from staff to do it, it seems like it's well beyond time to get on it. So here's how you can help me stay alive:
Buy Stuff

Whether you're looking for something humorous like "Proud To Be On A Watchlist" or "You Are Free (restrictions apply)", want a more blunt route like "Statism Kills", "Slavery Was Never Abolished - It Was Universalized", or "Taxation Is Theft | Government Is A Gang of Thieves", or just want something amusing like "Road Hater", "Honorary Somalian", or "Don't Drone Me, Bro", I've got you covered. Join the exclusive club, and be one of the 50+ people wearing this gear! Someday, I might be pop enough that signing it could get you .05 FRNs on Ebay, so consider it n investment :)

Trade cryptos with Visa/Mastercard.
"Among the numerous websites providing Bitcoin exchange services, the positive reputation of CEX.IO makes it worth the trust of the users all over the world. With the customer base of over 1,000,000, the platform can be recognized as the one that can be relied on. Starting your Bitcoin trading on a platform with substantial history, you will benefit from a deep understanding of the market and customers' needs."

Buy cryptos with Visa, MasterCard, PayPal, or a bank account.
"Buy Bitcoin with Credit Card - Secured lending is just like exchanging, only better. It allows obtaining bitcoin with credit card or PayPal quickly. Most bitcoin exchanges do not allow to buy bitcoin with credit card or make you wait several days to receive bitcoin. In contrast, xCoins is instant! The entire process takes only a few minutes."
Get "Free" Stuff (TANSTAAFL, after all)

Block ads, save time, save money. Win/Win/Win.
"A browser with your interests at heart. Browse the web faster by blocking ads and trackers that violate your privacy and cost you time and money."

Do surveys, watch videos, play games, and earn Steem (or something else).
"Want to earn free Steem? Join thousands of others at Earncrypto and get rewarded in Steem for doing things you already do online. Easier than mining Steem and more profitable than Steem faucets. "

Not gonna do a subhead for this. Straightforward - install this in Chrome, and mine BTC with however much power you want, in the background of your browser. Use at your risk. Just got into this one. Looks legit so far.
---
Thanks so much to anyone who chooses to do any of these things. Gonna start using my Patreon, too, and there's a donate link at my Ko-Fi site, if you just want to directly support me. I'll be updating this list with many ways to support my work, soon, so keep apprised. Now, I have something to record. See y'all on the flip :)







BTC: 1JhYBPSsrXKSqcXncMKwvYvmX23HxCkXUe
LTC: LXkXYdLbUQa7QkjPtXJSoiRyk3TTYUDa5E
Dash: XwjM7HQwdgZc9xiaKx1gXQV6jP5Amy2cxB
ETH: 0x72c097d310cbddd39554ccec06563f1dff693881