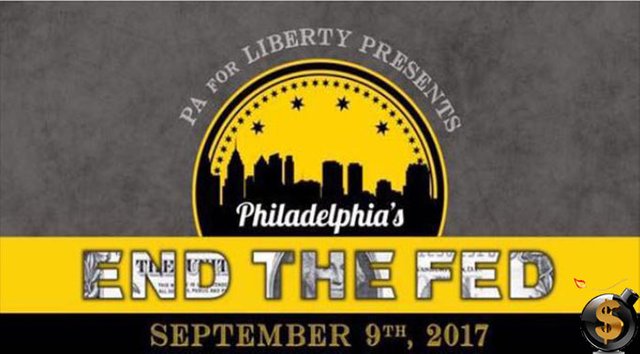 On September 9th, I would like to invite you to join me at the Philly "End the Fed" block party!
Join us as we shut down the entire block in front of the Federal Reserve building in Philadelphia, not to protest or shout, but to have fun, connect, network and enjoy ourselves as we bring more light to the issue of central banking, fiat currency, economic controls and the solution to these problems, and many others.
And it will be my first public performance of my hit song, Bitcoin All The Way Up, where I'll recite the lyrics, "F**k You, Ben Bernanke" on the steps of the Fed.
It should be a great time and a lot of my freedom friends will also be there including Adam Kokesh and many more.
Come join us to celebrate the rise of bitcoin, which as we speak is hitting all-time highs... and the looming demise of the Federal Reserve.
And if you want to join like minded people this February for the largest Voluntaryist/Anarcho-capitalist event in the world, join us Anarchapulco, in Acapulco, Mexico!
Also, you have four days remaining to take advantage of the early bird discount here: Anarchapulco.com
See you down here!