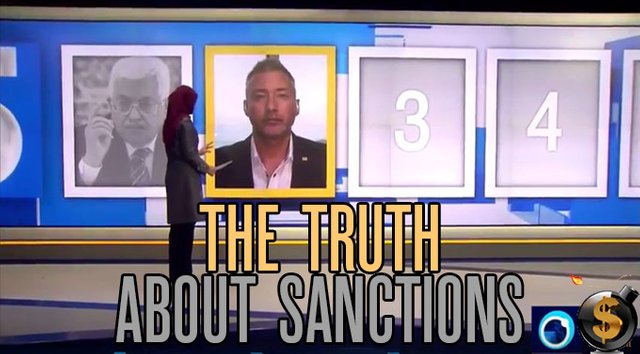 I recently had the opportunity to speak on Iran's PressTV channel. It was great being able to speak a bit of truth about the state of the world and evil transgressions perpetrated by the US government on a relatively well-known network.
The first thing I was asked about was what kind of repercussions the US sanctions on Russia, Iran, and North Korea will have? I responded by bringing up the great anarchist, Frederick Bastiat's, quote "When goods don't cross borders, Soldiers will."
In other words, the point is that when free trade is obstructed artificially by the government, it often leads to armed conflict.
However, I point out that it's important to remember all of those sanctions are being imposed on purpose as a conflict is precisely what the United States wants to provoke because they recognize the profit potential for themselves and their comrades which come to them as a result of weapons sales. It's the same old military industrial complex story. War always has been and will continue to be, a racket.
I highly encourage you to watch this interview as it's packed with great pieces of truth!
You can check it out HERE
And, just a reminder, we are just a few hours away from the bitcoin fork. The fork happens at 12:20am UTC on August 1st which is 8:20pm Eastern time tomorrow night (July 31st).
If you own bitcoin you will want to ensure you hold it in a wallet where you hold the private keys or at an exchange which will support Bitcoin Cash.
Here is a good listing of the wallets and exchanges which will be supporting Bitcoin Cash: bitcoincash.org.
If you haven't moved your bitcoin yet, you are really leaving it to the last minute. Especially since one of the worst bitcoin exchanges in the world, Coinbase, has already announced delays on bitcoin withdrawals and they will not be supporting Bitcoin Cash.
If you don't move your bitcoin in time, it isn't the end of the world. You'll still have your bitcoin. But you'll miss the opportunity to automatically also hold Bitcoin Cash which could potentially do well in the coming year if bitcoin continues to be slow and expensive.
And, it should be pointed out, that the Segwit application of bitcoin is fraught with massive potential problems. It could even end up destroying bitcoin itself.
So, in that case, you'd be very happy to own Bitcoin Cash if bitcoin implodes due to Segwit.
I'll get into a lot more of these details in our next issue of The Dollar Vigilante newsletter (subscribe here) coming out in the next week.