BiTSy wallet "fuKYC" version released
BiTSy is an easy to use mobile wallet for the Bitshares (BTS) blockchain and its 2000+ digital assets and coins. Imagine breezing through the checkout line in under 8 seconds. It's a very lightweight hot-wallet for receiving, sending and storing your cryptocurrencies.
INSTALL AND SETUP
The tiny (just 5mb) BiTSy install and setup typically takes less than 3 minutes.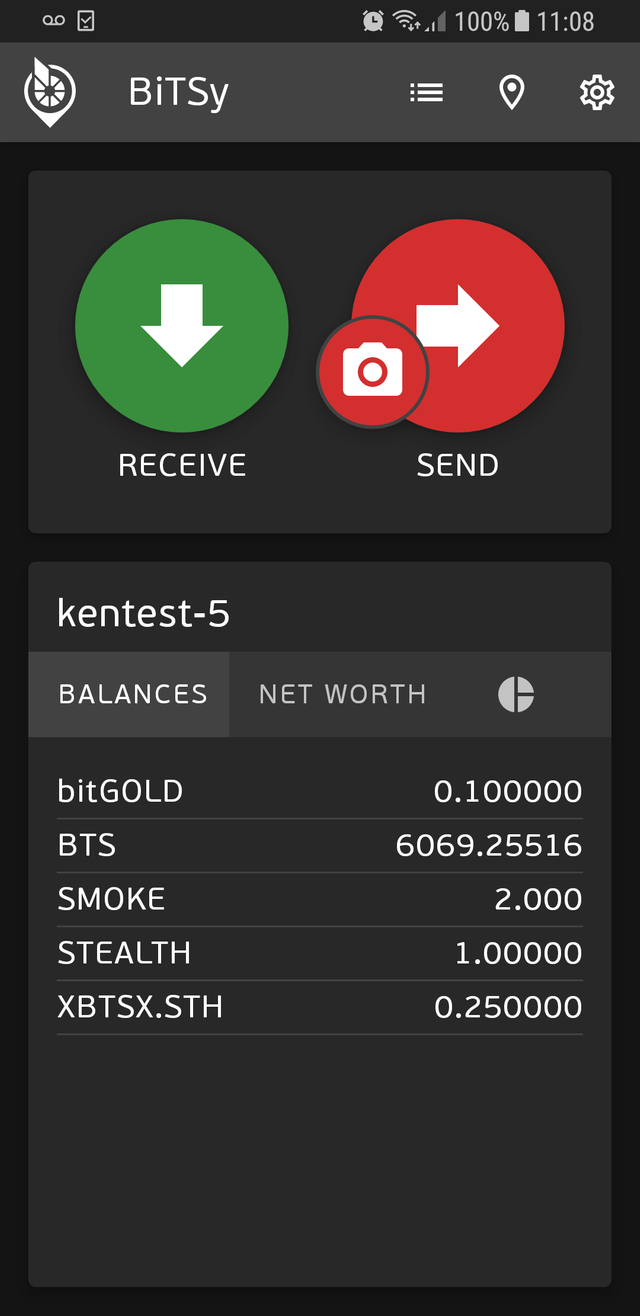 Just install the app, and import your existing account "Brainkey", or, register your desired account for free on the Bitshares blockchain (such as "erik-mobile-89") and secure the 12 or 16 word Brainkey that BiTSy shows you.
HOT WALLET
Remember, this app is a hot wallet (like your bill-fold). Never carry more value on you than you can afford to lose.
For high value accounts, always use offline solutions like a paper wallet or the Ledger Nano S hardware wallet. Secure online solutions include the addition of multi-signature permissions and 64-character randomized passwords, supported by the Bitshares Reference Wallet on bitshares.org.
SHARING
Your individual eReceipts, and even money requests (complete with your own QR code and invoice details) can now be sent to anyone via sms, keybase, email, telegram, whatsapp, etc. Just tap on the Share icon in the top-right corner...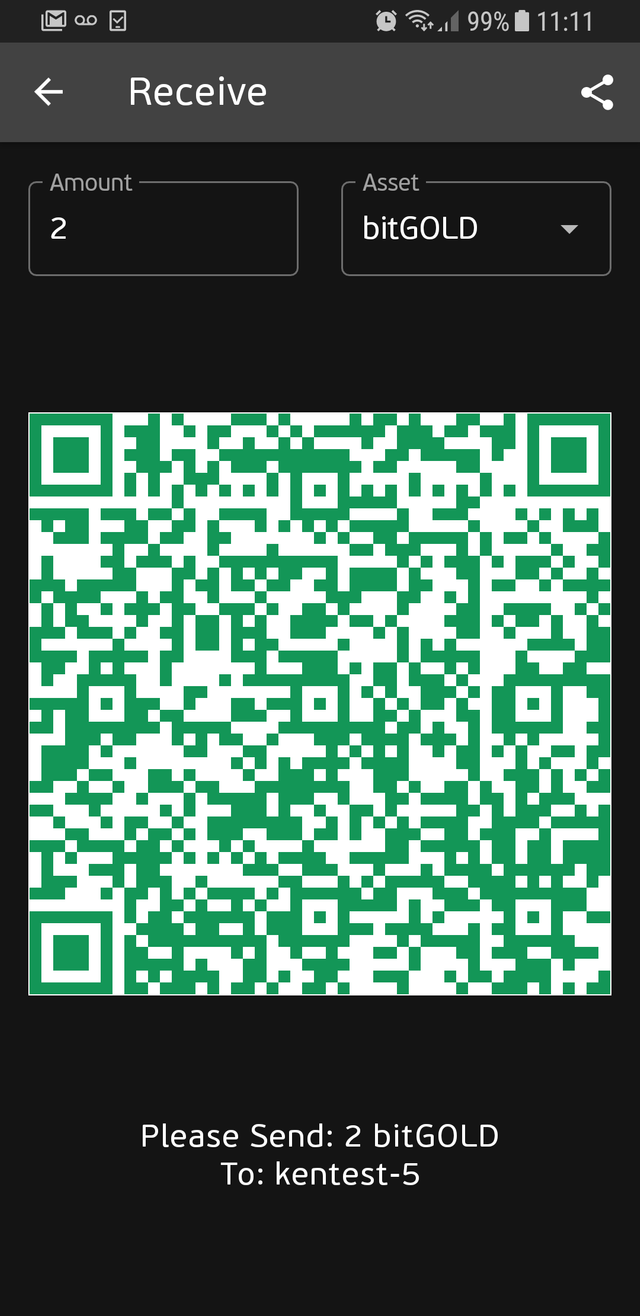 PALMPAY MERCHANTS
BiTSy also makes it easy for you to find PalmPay merchants (businesses that accept multiple Cryptocurrencies (like BTS, Bitcoin, Bitcoin Cash, Ethereum, Dash, Litecoin, Monero, Steem, Dogecoin and more)). On the map screen you will find restaurants, shopping malls, hotels, and businesses of all kinds where you can spend some Crypto.
For more info on PalmPay see: www.PalmPay.io
LOYALTY POINTS
BiTSy also collects PalmPay Loyalty Point tokens from merchants that send them to you. They usually have a value associated with them and can be used for discounts at PalmPay merchants, or sold on the Bitshares Decentralized Exchange (DEx).
E-RECEIPTS AND ACCOUNTING
Tax time is never fun. BiTSy includes advanced Search, Filter and Export tools so that one or more eReceipts can be exported in PDF or CSV formats (for easy import into your Accounting software). eReceipts look almost identical to typical paper receipts, and they usually have the PalmPay merchant's logo at the top, their company info, how much you spent, etc. eReceipts are automatically sent to your device upon your scan of their QR code.
TELLERS & GATEWAYS
Looking to buy or sell some Crypto? The interactive, searchable map in BiTSy allows you to find a local buyer or seller...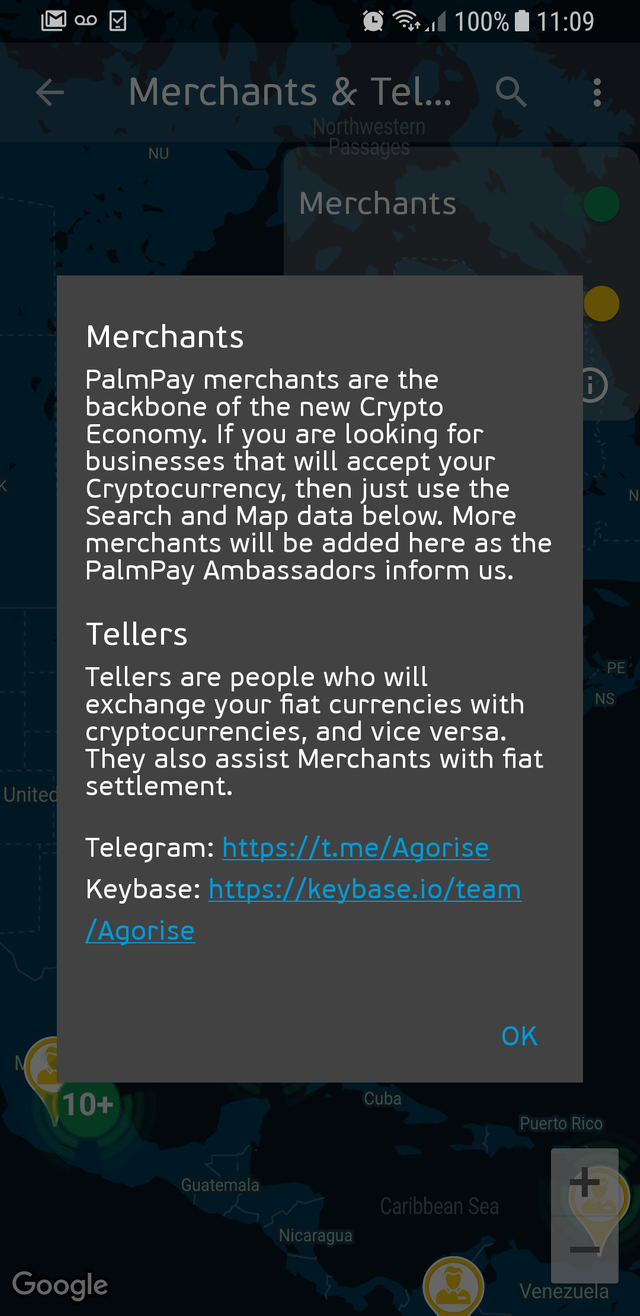 PRIVATE KEY
Your private key is encrypted and secured on your device only. It is never transmitted over any networks.
If you register a new account in BiTSy (it's free), it will show you your "Brainkey". Those 12 or 16 words are the key to your account, so keep a couple, separate copies of those words offline somewhere safe from fire or prying eyes. There is no human on Earth that can help you regain access to your account if you lose your Brainkey, or wrote it down incorrectly.
NODE HOPPING
BiTSy now finds you the best possible connection, and keeps you connected, no matter whether you are just doing a local trade with a friend, or trying to pay while in a taxi or in-flight over an ocean...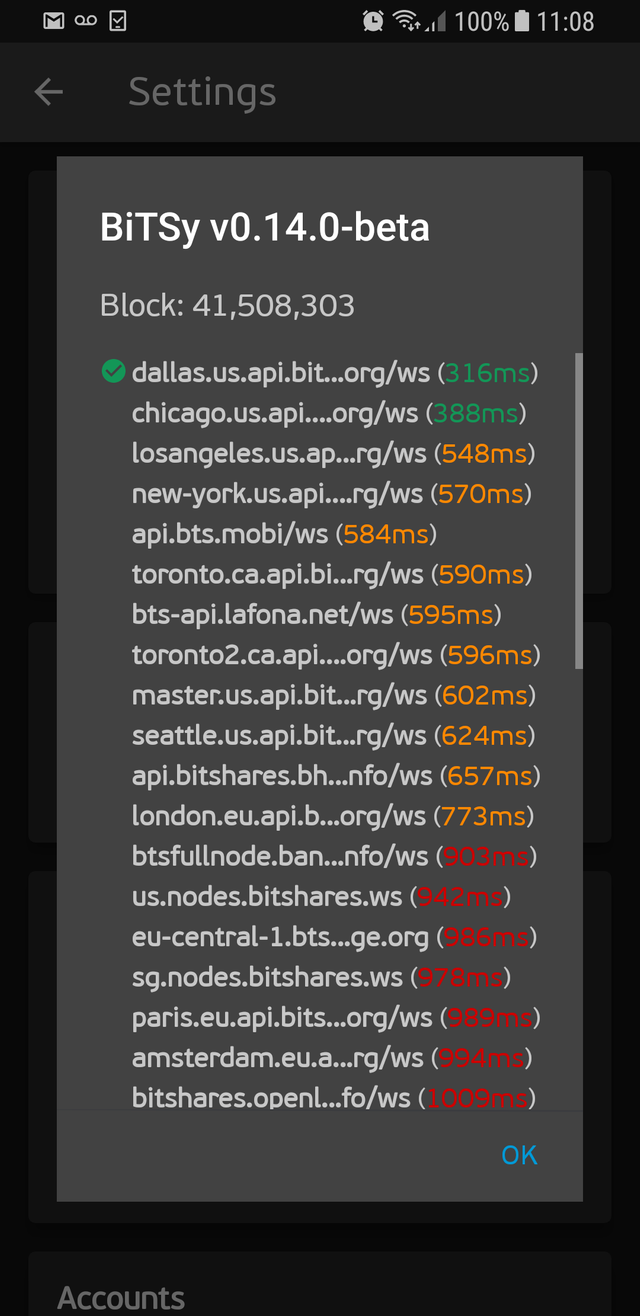 OPEN SOURCE
Enjoy coding? Feel free to audit and contribute to this Free and Open Source Software (FOSS) on our github:
SPREAD THE WORD
BiTSy is in 104 languages, and supports 19 stablecoins (aka: Smartcoins) and unlimited custom coins (such as Stealth, Bridgecoin, Twentix, Zeph, Nasdaq, etc). Try "Night Mode" too.
With support for well over 2000 coins so far, and thousands of users and merchants worldwide, BiTSy is hard to beat. Transactions are nearly free and fully confirmed on-chain in 3 seconds or less (merchants will love you for this (and probably reward you)).

WHAT'S NEW THIS WEEK
BiTSy wallet is now Brandable (we can easily add your company logo, color theme, add features, etc)
** Ask us on Telegram: www.t.me/Agorise
This version:
works seamlessly at all PalmPay merchants worldwide, plus in 104 languages!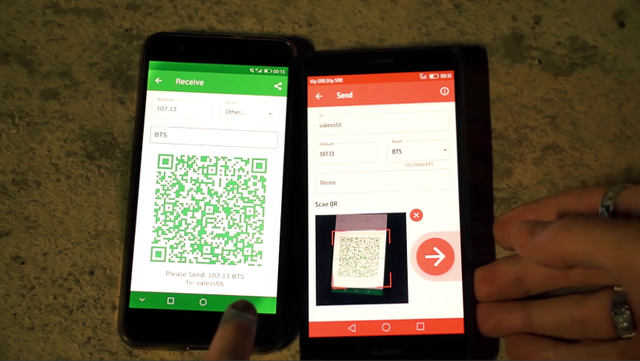 Try BiTSy, and leave the system completely:
https://play.google.com/store/apps/details?id=cy.agorise.bitsybitshareswallet
NO FKNG KYC, EVER.*
#fuKYC