An Intro to Anarchism: Democratization and/or Privatization of Government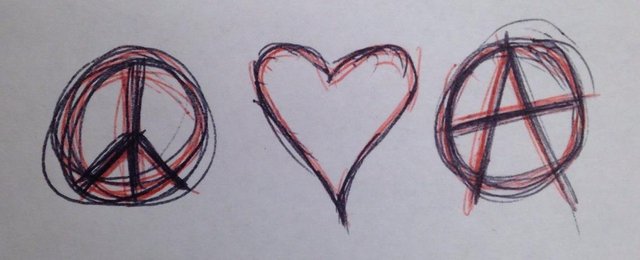 Anarchism is hated and misunderstood by a lot of people. There are really only two types of people who hate anarchism: people who are ignorant and don't know enough about it and people who are evil fascists (e.g. authoritarian individuals who reject anarchism because it might limit their personal power over others). I'm writing this intro to anarchism(s) in the hope that the reader might be one of the former rather than the latter. I'm hoping that I can inform you about anarchism so that you might learn to sympathize with it or maybe even embrace it.
Anarchism is a political philosophy that advocates the abolition of the State. Anarchy does not mean "no government" or "no rules." On the contrary, anarchists advocate certain types of government and support certain types of rules. What anarchy means is "no rulers". Anarchy means a form of governance without rulers, without the reign of one man over another—the abolition of kings, presidents, and politicians. Anarchism advocates the abolition of the arbitrary authority of man over man. Any authority or power relation that cannot be justified ought to be abolished. Thus, an anarchist might be okay with a person having some authority over another person who is mentally ill or who hasn't yet reached the age of reason, since that authority is justified and necessary. The authority of one man over another sane adult, on the other hand, is unjustified and unnecessary, so the anarchist rejects it. Instead, the anarchist believes in the individual sovereignty and autonomy of all individuals. And anarchists advocate a stateless form of governance that recognizes the sovereignty of each individual over themselves.
Within anarchism, there have been two main trends. At times, each has denied the title of "anarchism" to the other, and at certain times both sides have been right in their condemnation of the other side. Two different types of anarchism(s) developed: one was democratic and federalist while the other was propertarian and market-oriented—one anarchism advocated the democratization of government while the other advocated the privatization of government. Modern anarchism tends to be so polarized, but there are also other anarchisms between the poles. There is a spectrum between propertarian individualism and communistic collectivism. The father of modern anarchism, Pierre-Joseph Proudhon, does not clearly fall into one group or the other, and he can be seen as the inspiration for both forms of anarchism.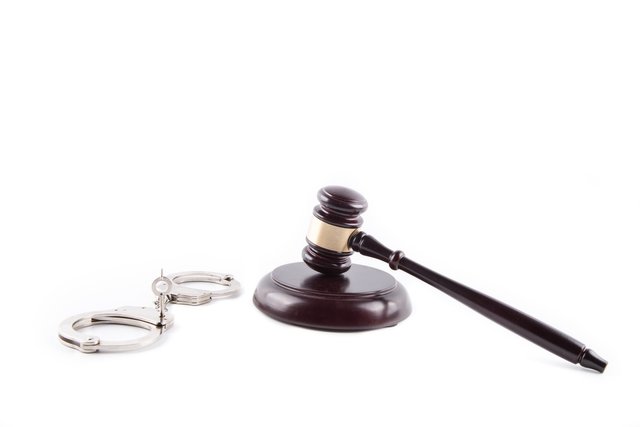 Anarchists have not advocated chaos or disorder. Instead, they have advocated the abolition of the State and its replacement with a new form of governance that continues to fulfill the necessary functions of the State without all the unnecessary bureaucracy, power relations, and infringements on liberty. There are certain things that cannot be tolerated in any civilized society. People must not be allowed to murder other people. They must not be allowed to physically abuse other people. They must not be allowed to rape other people. They must not be allowed to break in to their neighbors' houses and steal all their food. They might, perhaps, be permitted to do some of these things without being punished if there are extenuating circumstances that would justify their actions. Perhaps the violence or killing was in self-defense. Perhaps the theft was necessary for survival. If a person is stranded in the woods and literally starving to death or freezing to death, it may be permissible for them to break into a cabin to procure enough food to survive or take shelter from the cold. Nevertheless, these are just the exceptions that prove the rule. Anarchists are no different than anyone else when it comes to such matters of social ethics. Like everyone else, we regard assault, theft, rape, and murder as crimes; and we want an organized system in place to prevent such crimes, to provide restitution to the victims, and to hold the criminals accountable. But we reject statist forms of governance and propose anarchic alternatives.
The State can be defined as an authoritarian government apart from, and above, the people. Statist forms of government are generally centralized, top-down, and arbitrary. Some anarchists have proposed abolishing the State by democratizing government. You can replace the centralized statist system of governance with a decentralized directly-democratic confederation. You can create a bottom-up system of governance by creating assemblies of fact-to-face democracy at the local level and confederating these assemblies into a democratic confederation. The decisions would be made directly by the people themselves. Some left-libertarians (AKA anarchists) have advocated majoritarian democracy but on a directly-democratic basis rather than on a republican/representative basis. Others have advocated various consensus or consensus-oriented democratic models. On the other hand, there are other anarchists who have proposed the abolition of the State through privatization. They have suggested that we could abolish the monopoly on government and allow private companies to take over the necessary functions of the State on a non-monopolistic and competitive basis. These anarchists suppose that the spontaneous order of the marketplace could be expanded to encompass governmental services. Law-enforcement and adjudication could be taken over by the private sector.
The democratization strain of anarchism was developed by Mikhail Bakunin, Peter Kropotkin, Errico Malatesta, among others, and finds its finest modern expression in the works of Murray Bookchin and Janet Biehl. The privatization strain was developed by Josiah Warren, Benjamin Tucker, and Lysander Spooner, and finds its modern expression in the works of Murray Rothbard and David Friedman. In many ways, these strains of anarchism can be seen as two entirely different philosophies, as they have very little in common apart from the rejection of the nation-state. In fact, each group tends to regard the other as faux-anarchists. The father of modern anarchism, Pierre-Joseph Proudhon, however, has a more nuanced and dialectical perspective that leads to people on both sides claiming him as their own.
The Democratization Theory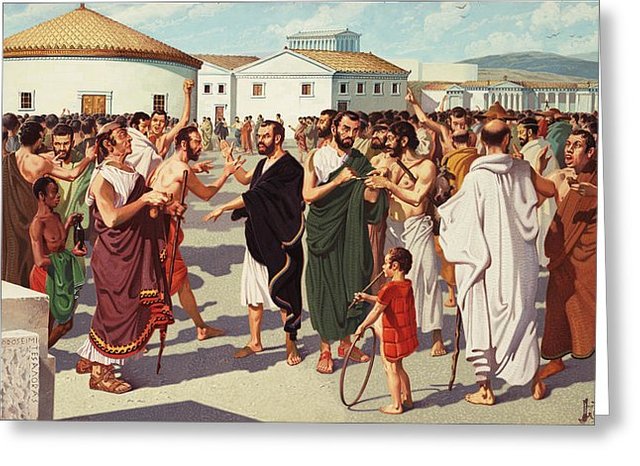 The democratization camp within anarchism has advocated the establishment of directly-democratic institutions to replace top-down institutions. Instead of top-down corporations or "private businesses," this camp has proposed the democratization of the workplace. We ought to replace corporations with worker-owned and worker-managed co-operatives. We ought to have direct democracy in the local community. People should get together in general assemblies and directly make decisions about the issues that matter. Some suggest that the local democratic assembly ought to have some control or ownership over industry. (There's a wide range of opinions and ideas amongst anarchists within this camp, so there is no single model of democratic anarchism. Some want the workers in the factory to have exclusive control of their industry, some want the community as a whole to have exclusive control of industry, while others want something between the two.) Some democratic anarchists have proposed the combination of worker-owned industries into syndicates or confederations for the coordinated and cooperative production and distribution of goods on a socialistic basis. They've also proposed the formation of local democratic assemblies or councils and the confederation of these councils in order to form a democratic confederation capable of providing security and national defense.
The creation of rules or laws would be done on a democratic basis. The community could appoint people to serve as security guards or law-enforcement officers on a rotating basis. The officers could be appointed as public servants and treated as employees of the people. They could be recallable, so that it would be easy to remove a bad officer from the service through a simple democratic process. A system of juries or courts could be established or judges could be appointed democratically. These are just examples of possibilities. Obviously, a truly democratic process could lead to various different systems of law and order and justice. The best system will likely arise out of the democratic process, and I suspect that the best system is probably something that neither you nor I would have thought of. A directly-democratic system would have to allow discussion and debate before decisions could be made, and ordinary folks would be able to make proposals during the democratic process; some ordinary man or woman will likely make a proposal for how to replace the police or how to replace the courts that is infinitely more brilliant and more practical than anything we've ever dreamt of.
Additionally, local national guards and militias could be formed and these could be confederated into a well-organized military for the confederation. The superiors and higher ranking members of the service could be appointed through a democratic process. The lower ranking soldiers could vote for who ought to be in charge, and the communal democratic assemblies and the democratic confederation could reserve the right to remove superiors from the service or demote them through a democratic process.
The Privatization Theory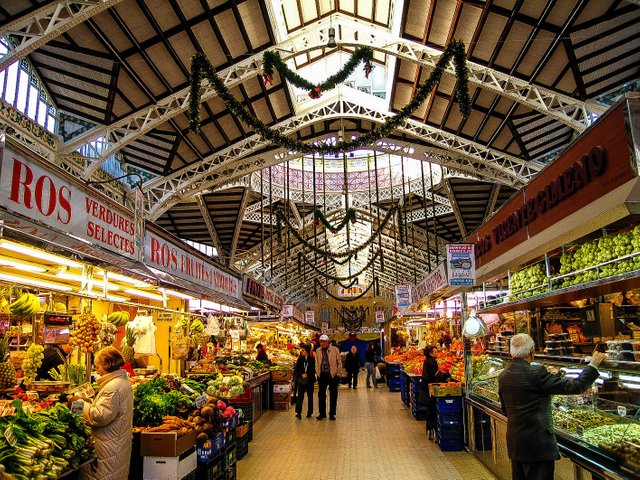 Gustave de Molinari appears to have been the first person to suggest the privatization of government. He pointed out that monopolies are generally bad. Monopolies tend to provide bad services at a high price. Without competition, there is no market mechanism to force down prices and induce companies to provide decent service. A monopoly can provide bad service and charge a high price because the consumer has no alternative. The consumer cannot opt out and go to a competitor, especially if the monopoly is the producer of some necessity. Molinari suggest that monopoly in security is like monopoly in any other field. Police with a monopoly can provide bad service at a high cost; and competition might be a good way to ensure that they provide the best service at the lowest possible price. Benjamin Tucker took up this line of reasoning and developed it further.
The school of thought that developed out of Molinari and Tucker's ideas became known as individualist anarchism and ultimately developed into anarcho-capitalism. The individualist anarchists were socialists who rejected allodial and fee-simple property in favor of usufructuary property. They were quite critical of the sort of property arrangements that anarcho-capitalists favor. And there is legitimate grounds for arguing that anarcho-capitalism has departed from historical anarchism by supporting rulers whenever their rule is based on property. Individualist anarchists held that legitimate title to land ought to be based in occupancy and use, whereas anarcho-capitalists hold that any title is legitimate as long as the owner acquired the property through homesteading of unowned land or through purchase. Thus, the individualist anarchist would say that the landlord's claim to rent is illegitimate because the property ought to rightfully belong to the tenant, whereas the anarcho-capitalist would recognize the right of the landlord to monopolize land for private profit. The individualist anarchist might say that the property claim of a capitalist over the means of production is illegitimate and that the workers in his factory have a more legitimate claim to ownership of the industry, whereas the anarcho-capitalist would regard the capitalist's claim as totally legitimate. Thus, the anarcho-capitalists regard hierarchical and authoritarian landlord-tenant and employee-boss relationships as perfectly acceptable. The anarcho-capitalists, therefore, are not fully anarchist because they don't oppose all rulers. They support rulers whenever their reign is predicated on allodial property arrangements.
The privatization camp in anarchism holds that police forces could be replaced with companies that double as insurance and security agencies. These insurance/security agencies would insure an individual's person and property against theft and violence. If the individual is attacked and injured, the agency pays the victim for damages and seeks remuneration or reimbursement from the criminal. The agency would then act like a private detective company and a bounty hunter. They would investigate the crime and attempt to capture the criminal in order to get the criminal to pay for the damages (this would be a reimbursement to the agency for the expenses it paid out on the claim for the victim). And individuals could choose to insure their person and property with any one of these competitive agencies that they prefer. These private insurance/security agencies would not be "judge and executioner" though. There would also be a system of private courts or tribunals or arbitration services. Criminals would have to be found guilty in court before the agency could demand remuneration or reimbursement from them. And disputes between the various security agencies would have to go to court too.
Conclusion
Anarchism is not something to fear. Anarchists are not advocating violence or chaos. We are simply advocating an alternative form of social order. We want a fundamental change in the way society, the economy, and government are structured. Can you honestly look at the economy and government today and tell me that a fundamental restructuring of the system isn't needed?
Personally, as an anarchist, I identify loosely as a mutualist in the tradition of Pierre-Joseph Proudhon, although I have also been heavily influenced by later developments in anarchist theory. This means that I don't really fall clearly into either of the camps mentioned above—or perhaps I fall into both. I think that the solution to our problems will involve a combination of democratic and market-oriented solutions. Furthermore, I don't think the two are necessarily mutually exclusive, so I propose a democratic market solution. I am very much in favor of direct democracy, confederalism, and municipal socialism, but also in favor of money and markets. (You can check out my other Steemit posts or my website, AnarchistSocialDemocracy.com, for more about my own variety of anarchism.)
Anarchism refers to a variety of schools of thought, many of which have little in common with one another, but all of which propose to abolish the State and replace it with something more libertarian, more voluntary, more consensual. I have only covered two broad trends in anarchism and generalized their views. I have by no means covered everything and I would encourage you to look into anarchism for yourself.