Announcing Our Intention to Fork the Anarchapulco Conference!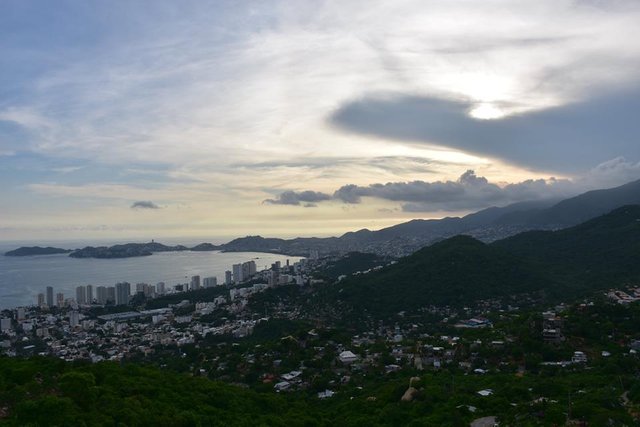 Hi guys, we've got a big announcement to share.  After months of deliberation and discussion, we have decided to fork the Anarchapulco conference. Similar to forking a blockchain, we're taking it in a different direction with the support of whoever would like to be involved.   
 
We first came across this sort of concept several years ago, when we ended up in New Hampshire just after the Porcupine Freedom Festival that's held there annually.  We didn't know it until we got there but there's another more anarchistic event (that's been running almost as long!) that happens at the end of Porcfest for about a month known as the Burning Porcupine Festival. We showed up for the very beginning before while things were just getting started but we heard many awesome stories about years past.   
 
It's got a colorful history but honestly just stems from a desire to fill a need people had in regards to the Porcfest conference and their time in New Hampshire in general.  This was a completely attendee dictated event.  If you showed up and wanted to host something, be it a knitting class or a lecture you could. There were often a lot of people showing up to look at properties and really dig into what life was supposed to be like there, us partially included. It made for a very interesting dynamic that made us want to go back.  Honestly if we could go back this is one event we would make a point to attend.   
 
We spent a lot of time talking to those who attended this last years Anarchapulco and we learned a lot about what people were really expecting and looking for when they came here.  As Anarchapulco has moved more in the direction of the standard conference structure, we feel inclined to step in and offer a different, more organic and free-form experience for those who want it.  A standard conference structure just cannot simply meet the needs of all who attend, so this is our best attempt at finding another way!
 
We bounced the idea of offering another option off of many people at the conference receiving much support.  Larken Rose and Amanda Rachwitz both publicly support the idea and there are already talks of collaboration on this with Amanda.  The idea is not for us to put together a package for you to consume, it's for you to put it together yourself with us, with the hope of making something even better and more perfectly suited to you and your needs here.
 
What we're talking about now is realistically just a blanket event, much like Anarchapulco is with it's main event and sub-events.  We've got ideas for topics of these sub-events we want to focus on, like: Steemit, blockchains, life in Mexico and Acapulco, entrepreneurship.  We want to leave this as open ended as possible because we recognize that we cannot cover all the bases ourselves.  What is important to YOU?
 
We want to be clear that we are not interested in competing directly with the Anarchapulco conference, but rather to add the things that it cannot in it's current form.  We've let Jeff know of our intention to fork before posting this post as a sign of respect in that regard.  We do not currently have the support of the conference (although we do have Jeff's quick vague support so far) and we won't say we do unless we actually do.  But again to be clear, we aren't trying to compete with or replace the conference, we're just offering MORE!
 
We don't have set dates or even a name yet (we've got a whole whiteboard of ideas and are looking for MORE)  but this is probably going to be a month long non-event that will happen right after the Anarchapulco conference with NO firm structure.  Just about everything is open to negotiation other than the vague time frame and location of somewhere Acapulco Bay.   
 
It'll be an open source organic function in which the awesomeness of the outcome is determined by those who participate. It'll be free form right to the end, subject to change on demand as life often does.    We want to start an open discussion of what people want to see, do and talk about while they're here.  If you want to see it addressed, say something or do something about it!
 
Want to learn about living in Acapulco? Go looking for places or to the central market with anarchists who have lived here awhile. Want to learn about how blockchains work? With @modprobe's help and support, we've got that to offer too.   If you've got an idea on how you want to see this happen, let us know. If you want to get involved, PLEASE DO!
 
Interest will totally determine how this is handled, whether there's a location to be rented or just a bunch of events around the city. In a perfect world, there'd be both things but it's all in what we make it together.  We've got a lot of ideas as to how it could go and we're hoping you all will help make it awesome.  It could suck, but it could be way better than any of us are expecting.  It's an experiment in anarchy, true free form assembly, so why not give it a try?
 
So what are we looking for? Ideas on how this should go down and people interested in helping us make it happen.  Do you want speakers? Just the chance to mingle closely with those that would be speakers, like Larken Rose? Are you someone already well known looking to collaborate?   Do you have something you want to contribute, content or otherwise? Are you looking to join the conversation actively and really determine how anarchy works in action?   
 
We are starting a discussion, here and now on this.  What do you want to experience here? What do you want to hear about? Let us know your thoughts on this and as the conversation grows and develops, we will keep you posted on any plans we make.  We are open here guys, so let us know your thoughts.   
All proceeds from this post and posts relating to it will go to making this happen.  If you're interested in donating funds, time or other things contact us directly and we'll start the discussion!