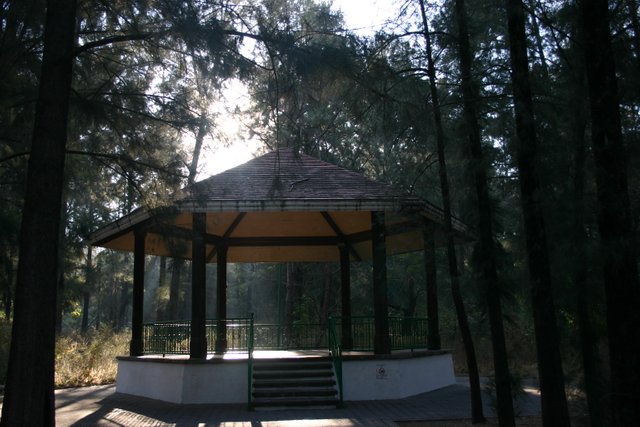 Rafael Uribe Morfín Ome.rafa [CC BY-SA 3.0 (https://creativecommons.org/licenses/by-sa/3.0)], from Wikimedia Commons
Situated in the northeastern district of the city of Guadalajara, which is the largest populated city of the Jalisco State, Los Colomos is a metropolitan Park. The reason why this urban park is one of the most visited and highly recommended by the locals is that it covers the edge of the Zapopan and Guadalajara city which makes the park a centerpiece and lifeblood of the capital city of Jalisco State. Along with its central and integral location, the park also houses a number of attractions such as picnic areas, Japanese Gardens, walking tracks, cultural center and a lake with beautiful quacking ducks.
How did this urban park can into being?
This urban park that was initially the Los Colomos Forest came into existence when the forest was exploited and manipulated to meet the city needs for wood for construction. Moreover, initially, in the 19th century when the capital city of the Jalisco state was confronted with dire water shortage, this forest that is now an urban park, become the hub for the development of water resources.
Furthermore, within the extensive urban area of this park that was situated in the Municipality of Guadalajara, a relatively small segment of nature was cuddled there. Moreover, what intrigues the tourist to visit the park apart from sightseeing nature and water development resources is the presence of the El Castillo house. Thus the El Castillo house and the water amenities are the work of Agustin V Pascal that initiated in 1898 and ended in 1902. The water facilities in the urban park ensured the collection of water from the Los Colli Springs and Los Colomos. The El Castillo House serves the purpose of being a hub water management and control. Till the mid of the 1960s, the whole of the city of Guadalajara was irrigated and received the water through this urban park. At present, the Los Colomos Urban Park is still working to provide water facilities to the colonies in the park neighborhood.
The importance of castle in the Urban Park
The castle that initially served the purpose of being the control of water and hydraulic works in the park is now a place where important cultural activities and learning opportunities can be availed by the people. At this cultural house people are taught writing, dancing, sculpturing, artwork, folk traditions, film screening and various enactments of plays and performances are held.
ambulorbis is a team of writers who want to walk the world and experience everything this amazing blue marble has to offer. If you'd like to support our efforts leave an upvote! Keep calm and steem on.
Today's author is Julianne.
All media are open source.
---