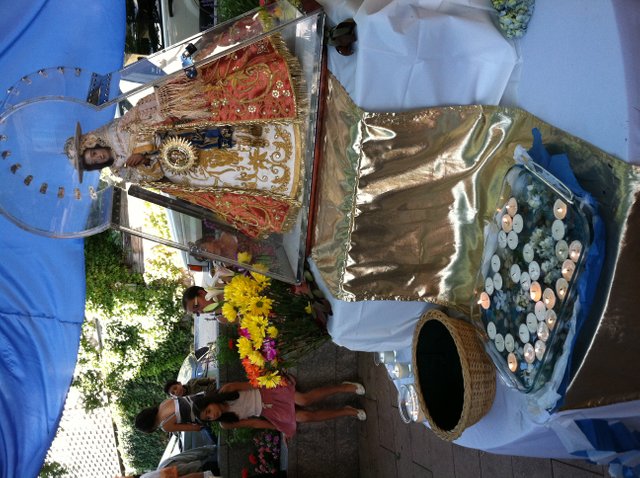 ExorcisioTe [CC BY-SA 4.0 (https://creativecommons.org/licenses/by-sa/4.0)], from Wikimedia Commons
Situated and constructed in the main city center of Zapopan, the Basicilia and the abbey of Our Lady of Expectation, the Virgin Mary, is a central tourist attraction in Zapopan. It is because its construction and structural design reflect the art of the 17th Century and to this date, it is retained the Catholic Franciscan facets in its sanctuary. Another reason why this century is one of the frequently and highly visited ones in Mexico is that it preserves the wooden Virgin that is considered as a priceless artifact of the ancient religion and beliefs. The wooden sacred artifact is still the same as it was in the 16th century when it was transported from Spain to New Galicia.
The significance of the Virgin of Zapopan
The Virgin of Zapopan is also recognized as "Our Lady of Expectation" and "Zapopanita" in Mexican. Before Mexico gained its long-awaited independence that is before 1821, the Virgin of Zapopan was deemed as a patroness against the terrible storms and lighting. After the independence, she specifically became the patroness of the whole Jalisco State. Therefore in a canonical coronation, which the holy and the sacred act performed by the pope, the statue of Our Lady of Expectation was given a prestigious standing in the lives of the people through the presentation of the crown. This crowning ceremony took place in 1821 and also marked the presentation of the city keys to the largest and the capital city of the state of Jalisco, the Guadalajara.
The evolution in the design of the Basicilia over the time
Although the leading structural construction of the basilica and the abbey started in the 17th century or 1689, the originality of the project was subjected to numerous additions, alterations, and conversions with the passage of time. The visitors can see that the front of the church depicted a large antechamber with Spanish Ornamental porches. They include the iconic, classical architecture columns, spectacular vases on pedestals and sculptured reliefs.
The sides of the church depict the windows of the priest's resting rooms. The main altar is fashioned out of the Italian marble bought from Carrara. The local artists of the 17th century designed the pedestal of the Statue of the Virgin from cypress, and that originality is retained to this date. Also, the basilica features some meditative gardens. On the whole, this religious place also served as a medium of religious and spiritual education among the Catholics and Franciscans.
ambulorbis is a team of writers who want to walk the world and experience everything this amazing blue marble has to offer. If you'd like to support our efforts leave an upvote! Keep calm and steem on.
Today's author is Julianne.
All media are open source.
---