This little green frog did not make a grand appearance like the possum who rang the door bell. This little fellow arrived very quietly and undercover sitting in the dark on the pavers out the front of our home. He was very stealth like. Thankfully I did not walk on him, they make a very loud noise when trodden on. And rightly so!
I was outside to star gaze and just happen to look down and saw a quiet small unassuming little green frog. I think frogs are stealth by nature but particularly so now that the toads are multiplying. Toads kill our beautiful green frogs.
Here is the little guy enjoying his little bit of peace and even though I did not want to destroy his moment of quiet solitude and have him hop away I acted quickly running inside to grab my camera.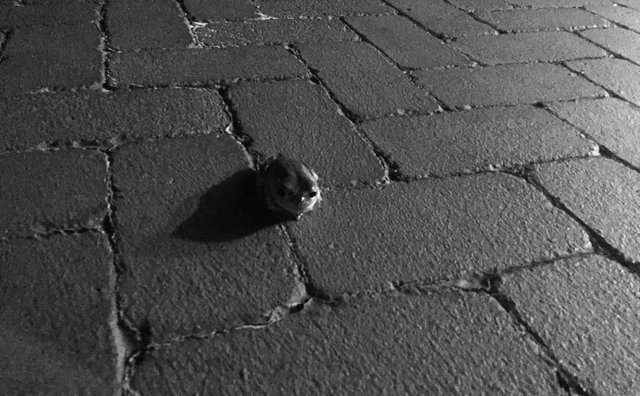 In order to get a better look I had to create light so the front door light, the sensor light and torch light dramatically brightening the once dark front yard. I whispered a hello and apology as I got as close as I could. I thanked him for posing, knowing that he wanted to stay camouflaged in the dark. Sorry, I can't resist admiring lovely little green frogs.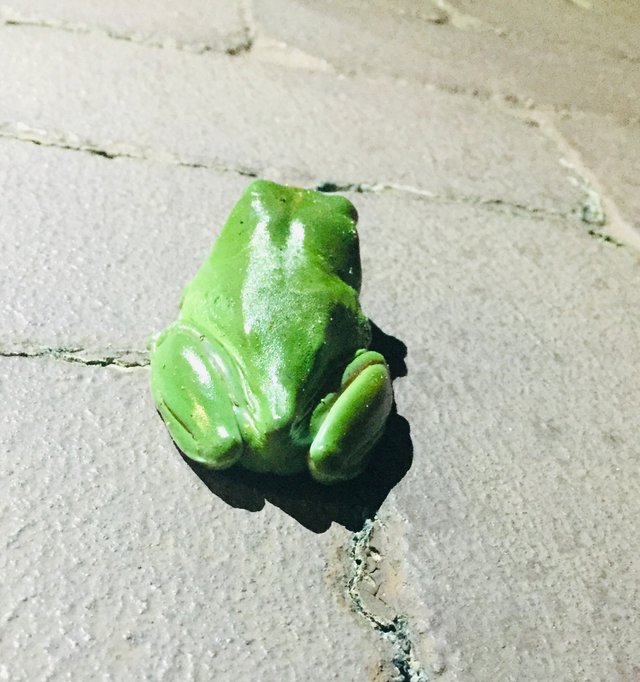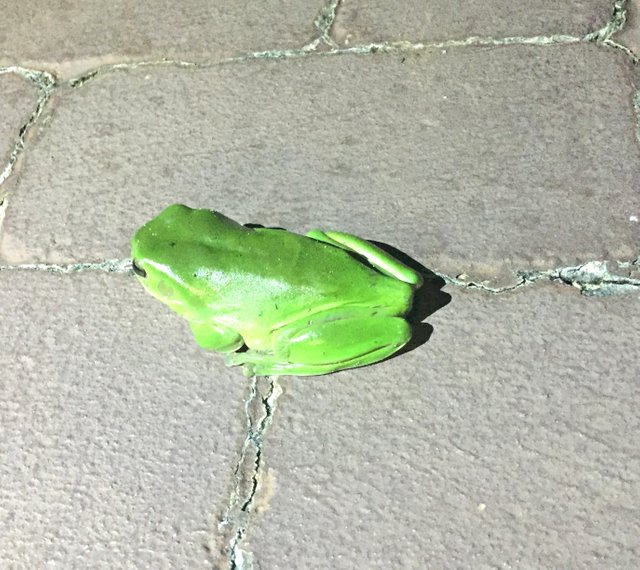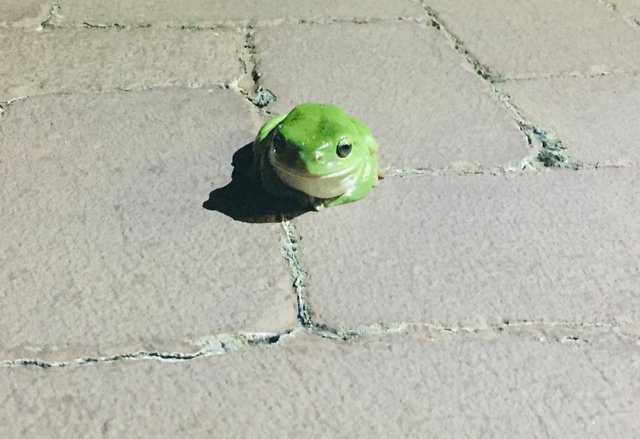 Frogs are the cutest little animals and we need them in our gardens. They can eat as many as 100 insects like moths and grasshoppers a night. Interestingly I also read on google that "frogs are seen as a lucky symbol of transformation, fertility, and the awakening of one's creativity. They also represent save travel, abundance, wealth, prosperity, health and friendship.Aug 20, 2014"
To add to this little bit of heartening information Steven D Farmer in his book Animal Spirt Guides writes that if a frog shows up it also means that "This is the start of a slow and steady transformational process for you, a movement from an old life to a new."(page 19)
How timely to read this bit of information at this present time while the world is dealing with the COVID-19 pandemic. I pray that it ends soon. We have had too much grief already.
Stay safe and well everyone
Cheers and Blessings
..................................................................