#9 ETHEREUM - ACCUMULATE ACCUMULATE ACCUMULATE!!!!
Good day Steemians
I am currently accumulating ETHEREUM at the current levels.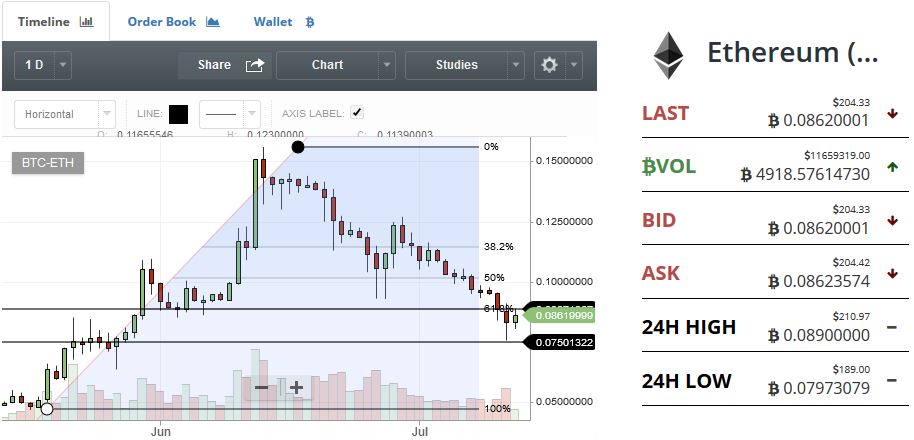 Price is at the 61.8 Fibonacci level. I am waiting for a bullish confirmation at the current level to add to my position.
With the upcoming Bitcoin fork I believe that Ethereum will rise in price as people move their money to Ethereum till after the fork. Now is the perfect time and price to accumulate Ethereum.
Please do not hesitate to ask questions.
Happy Trading/Investing
Nixeus