I thought about drawing a butterfly...
...or butter... or beer... or just "BOOZE" in bubble letters. It was nice to sit with my morning coffee and sketch book but I haven't gotten any further than the pencil sketch. WHY? Because I'm afraid putting marker or paint to it might actually ruin it.
'B' is for Boozy Babe
This is Day 2 of the #alphabetartchallenge prompted by @tonyr. Only day 2. Thank goodness I'm still having fun but as mentioned earlier, I'm afraid to do anything else with this sketch. I kind of like it the way it is.
Okay... I admit to being a newb with the art stuff so my confidence is low when it comes to adding color or any kind of permanence to Boozy Babe.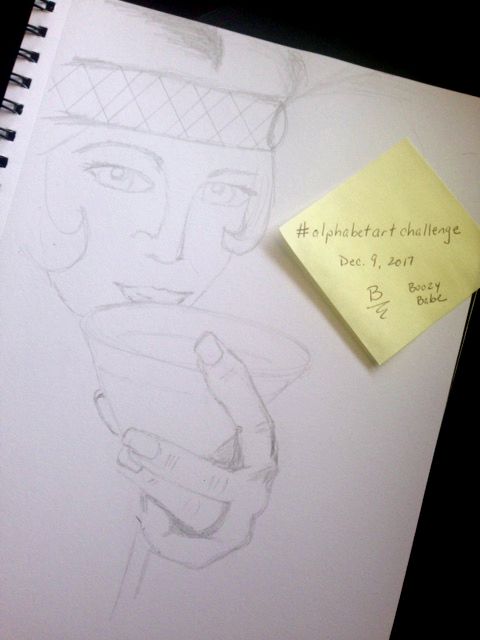 Go for color or leave it alone?
I don't know. What do you think?
The Rules of the Challenge
Create an original work every day for 26 days.
Each day begins with the letter of the alphabet. ie. Day 1 - letter A; Day 2 - letter B, Day 3 - letter C, etc.
All forms of artistic expression is welcome. This includes traditional and digital art, short stories, doodles, photography, songwriting, poetry, or any other kind of creativity you can come up with.
IF YOU MISS A DAY START FROM THE BEGINNING. <<how's that for motivation?
Don't forget to use hashtag #alphabetartchallenge in your post so we can find your work.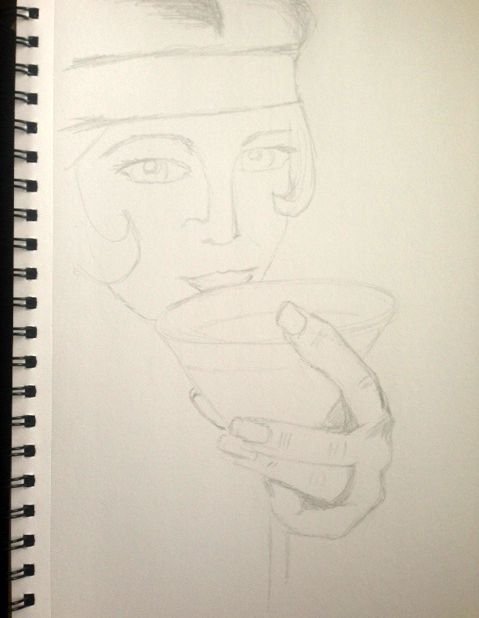 Gak! I can't seem to get her hand just right. Something's funky with her pointer and ring finger.
---