It happened.
I finally reached a point when I stopped staring lovingly at my art supplies and started using them.
With a little apprehension I decided to join the #alphabetartchallenge prompted by @tonyr
'A' is for Apple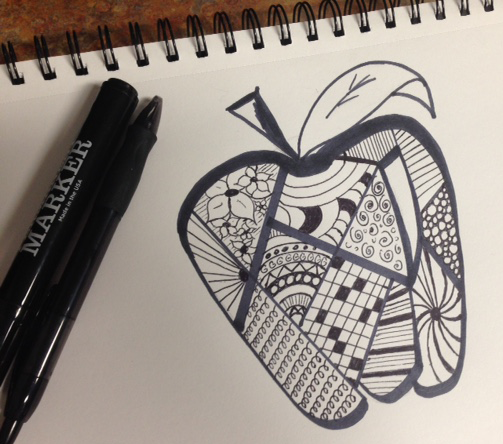 The Rules of the Challenge
Create an original work every day for 26 days.
Each day begins with the letter of the alphabet. ie. Day 1 - letter A; Day 2 - letter B, Day 3 - letter C, etc.
All forms of artistic expression is welcome. This includes traditional and digital art, short stories, doodles, photography, songwriting, poetry, or any other kind of creativity you can come up with.
IF YOU MISS A DAY START FROM THE BEGINNING. <<how's that for motivation?
Don't forget to use hashtag #alphabetartchallenge in your post so we can find your work.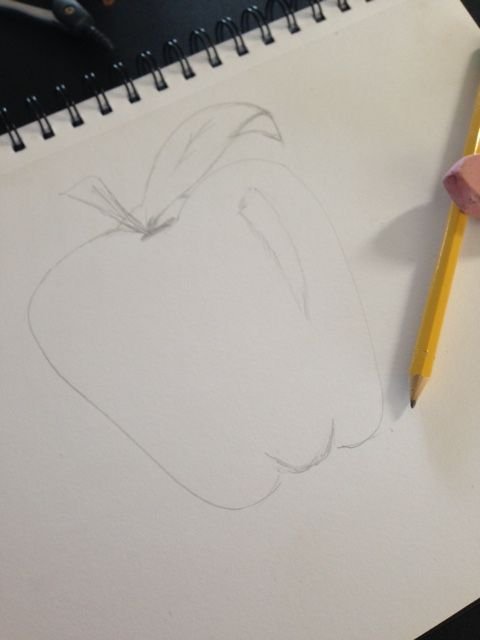 Initial pencil sketch
Did I mention I have some misgivings about this?
Well, yeah... The timing of this challenge is quite terrible with Christmas and New Years but I don't really celebrate and I'm not hosting any parties so I'm pretty confident that I can do this. As @haphazard-hstead said, "Consistency is my nemesis."
Will I get to Z? Only time will tell.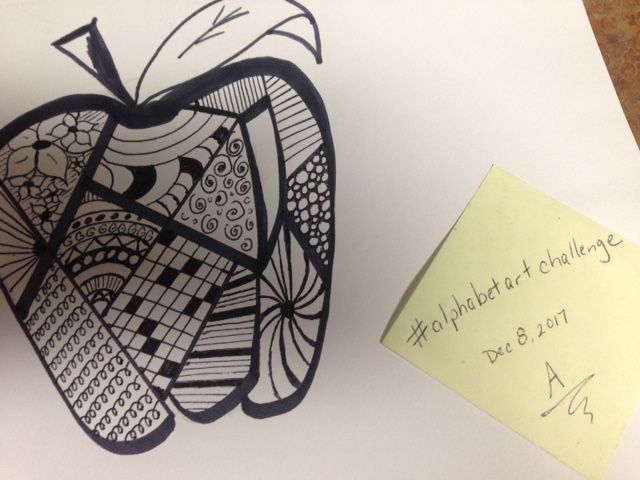 ---