ALOE VERA (The plant of Immortality)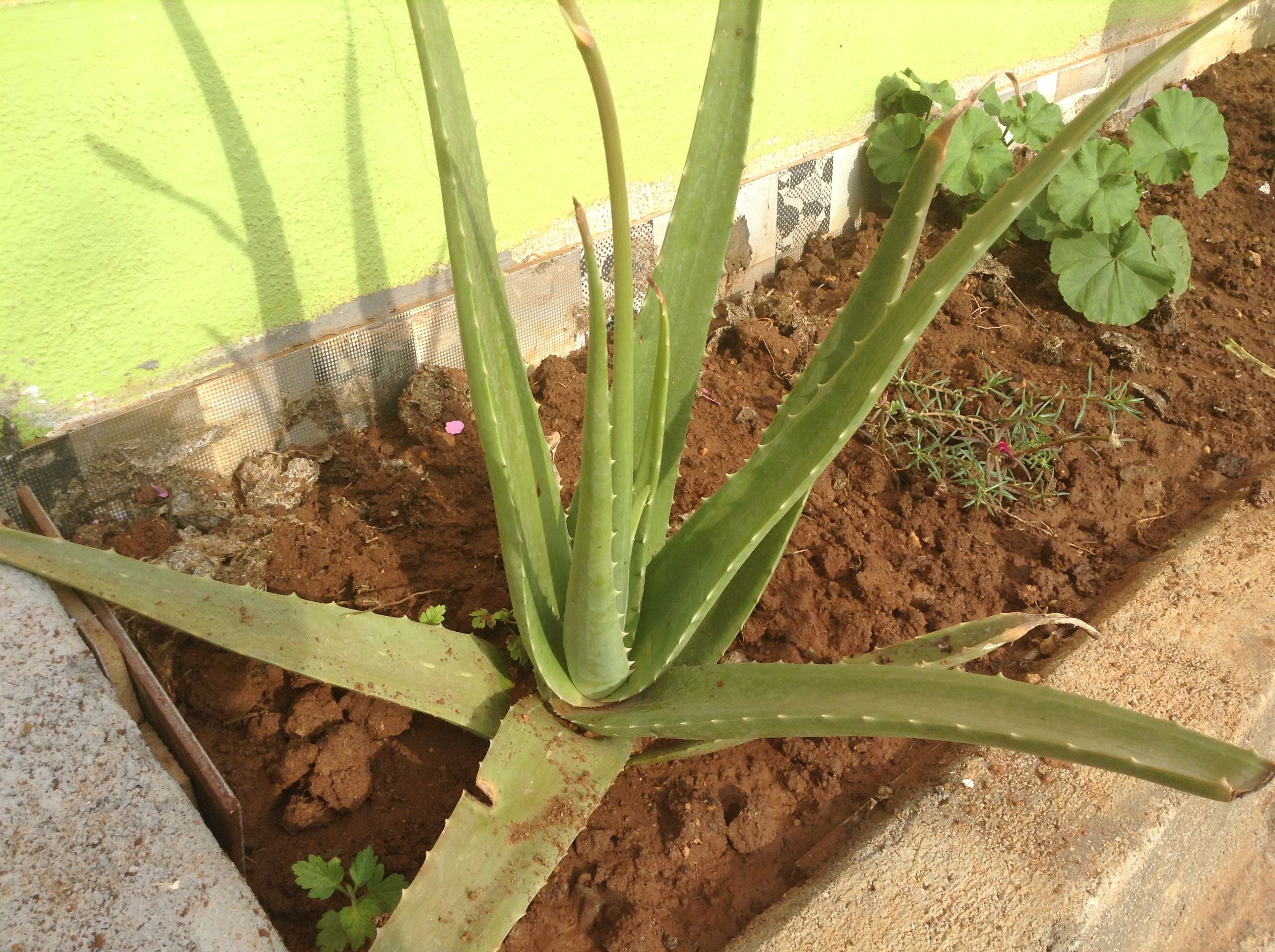 This herb has rightly been given the honour it deserves by the early practitioners of Siddha Vaidya (Siddha Medicine). This is a branch of nature cure that originated in South India, dates back to over 5000 years ago. The Aloe Vera has been bestowed the title of "The Plant of Immortality". It possesses a multitude of healing properties. The gel can be preserved in the fridge in milk. The required quantity can be removed from milk as and when needed. (Be sure to change the milk everyday though)
Ailments of the Digestive Tract:
The gel of the plant is generally soothing and useful to quell all kinds of irritability arising from indigestion.
Recipe: Take half cup of aloe vera gel/juice; add 2 tablespoons of lemon juice, a pinch of salt and a dash of pepper.
In infants who suffer constipation this gel provides relief from both colic and constipation
Method: Heat a large pinch of asafoetida , mix in a teaspoon of gel. Apply in the navel and the surrounding area. The baby should experience relief with an hour.
Ailments of the Liver:
The gel acts as a terrific toner and detox agent of the liver. For the same reason, diabetes too can be controlled, as it has similar healing effects on liver and spleen.
Recipe: Take 2 tablespoons of gel and a pinch of black salt and a dash of pepper. Take twice a day, 30 minutes before lunch and 30 minutes before dinner.
Earache:
The gel is an effective remedy even in the most severe cases of earache.
Method: Mildly heat a teaspoon of gel and pour into the hurting ear. This method is so efficacious that practitioners say that, even pouring it into the ear that is not hurting can heal the ear that is hurting.
Reproductive Organs:
The gel is known to relieve women of dysmenorrhoea (painful menstruation), leucorrhoea (white discharge), menorrhoea (excessive menstruation) and generally bleeding disorders that humans are afflicted with such as haemorrhoids, (painful swelling of veins in the anal region)
Ailments of the Bone and Joint:
The gel is renowned for its anti inflammatory properties, which is why its regular consumption relieves the painful symptoms of rheumatoid arthritis and regular consumption of the gel can control the ailment.
Bedwetting:
Youngsters who have a problem controlling their bladder when asleep can be cured by the gel when used in combination with a few other ingredients. This is also extremely useful to heal the prostate gland..
Recipe: Roast 1 teaspoon of black sesame seeds, add a teaspoon or two or jaggery. Mix with the gel and consume twice daily.
Happy healing and do see on my next blog where I look forward to introducing you to Moringa and its well deserved status of a superfood.