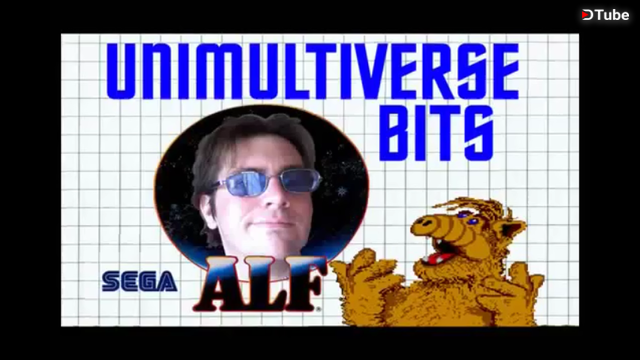 ---
UNIMULTIVERSE BITS Sega ALF BIT-01
In this video I (Joey) talk about Alf for the Sega Master System, an older video... I wanted to add this to my DTube videos, even though I have a mixed opinion on this old video of mine... I enjoyed talking about this game, and Alf in general... however, even if I liked what I was talking about and some of the humor in this, I felt as if when I recorded this my energy level seemed low.
The video came off as slow, sleepy, and a bit dull... so I have a mixed opinion on this one.
But if anyone is interested, and finds it good enough to watch, here it is to enjoy.
It's worth saying, Alf for the Sega Master System is an interesting game, but with horribly flawed game play.
You see more about this if you watch the video.
If you want to check out more of my videos feel free to check out this link to a YouTube play list...

...or click this link for a recent DTube video I uploaded, in this one I recorded the sound of spring peepers after sunset. https://d.tube/v/joey-fancy/bwpmanm5
...or how about a semi-random semi-recent video...
In this one it's a video log about a day where I go get some comic books.