:: AIVON :: Decentralized, A.I. Powered Video Ecosystem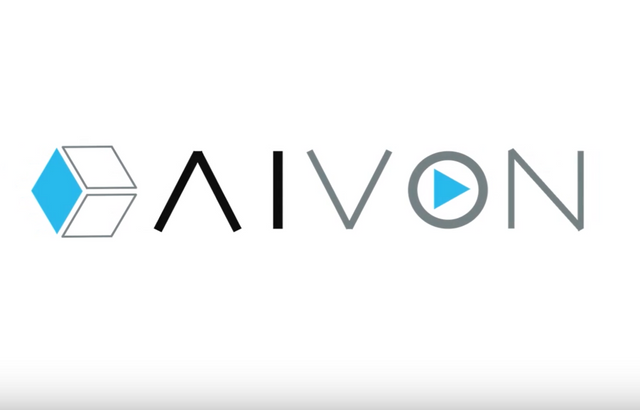 ---
Artificial Intelligence Video Open Network (AIVON)
AIVON is a next generation decentralized project with an open source protocol and developer ecosystem geared toward video content. Fully built upon a consensus network of A.I. designated computing resources along with community experts to enhance metadata production and normalization in video development.
AIVON will provide the protocol and ecosystem for the development and integration of Decentralized Video Applications (DVA) along with traditional Decentralized applications (Dapp) to be build on-top of the platform.
The first such integration is the Decentralized Video Search Engine being designed by the AIVON team.
Aivon Introduction Video
---
The current Video industry has plaguing issues that require a solution AIVON is preparing to provide. Although online video content is a global enterprise, many localized problems remain in large swaths of the population around the world. Many countries lack representation along with the massive language barrier that controls the major video content sites. With the vast majority of accessible videos on the internet being English dominated, distribution and production are limited.
Other areas in need of upgrading is that platforms lack the richness associated with standardized and normalized meta-data relating to content search and discovery.
---

---
AIVON Is Providing the Solution
Through Artificial Intelligence and human experts, AIVON is creating the platform for video development and content production. Specialized A.I. algorithms being used on mining nodes will scan media files to generate enhanced metadata through a variety of sources including classification, category, transcript, translation, time-coded tags, and an index of the video objects. This will ultimately allow video production and cross coded videos to include any language and reach across the globe.
AIVON will ensure confidence for branding through implementing techniques for viewer safety and content security. A rating system for videos will employ A.I. to define a confidence score based on a multitude of factors such as violence, drug use, language, nudity, ect. Subsequently, with the implantation of ContentGraphTM, the confidence scores can then be visualized and rated accordingly from human experts.
AIVON is creating the decentralized framework for the next generation in video technology.
Developmental Timeline
The near future RoadMap includes many significant milestones up to May 2019. During this time, an ICO is being prepared but has yet to be completely in regards to exact dates. Upcoming information will be available soon.


AIVON Presentation - TokenMatch
In August 2018, AIVON presented to cryptocurrency investors and developers at the TokenMatch conference in San Francisco.

---
The Development Team
AIVON is being designed and developed through a team of extraordinary talents and experience relating to computer technology, blockchains, media and software, along with business backgrounds and entrepreneur success.
Following the development team is a strong set of advisors familiar with cryptocurrencies, blockchains, and a variety of other necessary experiences to be a successful project within the market.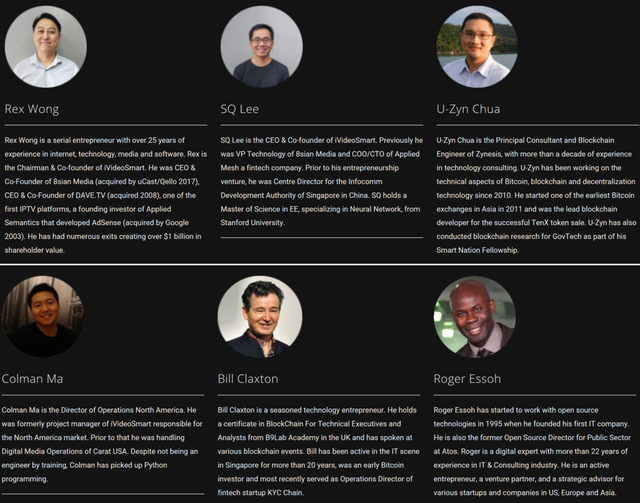 ---
ICO Soon
The team is preparing to host an ICO in the near future.
Visit website for details and sign up for the newsletter for updates on the upcoming ICO.
---
Investor Information
Website: https://aivon.io/?utm_source=bounty
Whitepaper: https://aivon.io/download-whitepaper/
BitcoinTalk: https://bitcointalk.org/index.php?topic=5043237.0
Telegram: http://t.me/aivonio
Social Media Links
Twitter: http://www.twitter.com/aivonio
Facebook: http://www.facebook.com/aivonio
LinkedIn: https://www.linkedin.com/company/aivonio
Medium: https://medium.com/@aivonio
---

---
---
BitcoinTalk user: Mr.Ease
User link: https://bitcointalk.org/index.php?action=profile;u=803528
Eth Address: 0xfd797888c66DfEbf7bA5A6927a50F2F75Ad7175e
Follow Me for Upcoming Token Sale Information