10 Steps To Identify a Scam Crypto Airdrop
Since governments around the world have been cracking down on ICO's, we are living in the Age of the Airdrop (I'm the only one who calls it that). Every day dozens of new projects are being launched that want to get their name out there and tokens in the hands of the public. This is great for us because some of these airdrops are worth hundreds and occasionally thousands of dollars. But some of these airdrops are fake and are created by scammers. I run the first and (currently) largest crypto airdrop group on Facebook and run the Your Free Crypto Website and a daily updated airdrop spreadsheet, so I see a lot of scam airdrops being passed around. Hopefully this article can help you avoid them. macro fake airdrop scam
Why would people run a fake airdrop?
Because they're the scum of the earth. But seriously, scammers can profit from a fake airdrop in a few ways. First they can steal your information and use it to market to you or they can use it to have bot accounts sign up for things like airdrops (I know. I have someone named Emmanuel Leonard that keeps using my main google email.). Some may ask for "donations" to get more coins in the form or in a followup email. Some go as far as creating a clone website and ask for your private key. (TIP – don't give out any private key unless you don't want to have cryptocurrency anymore)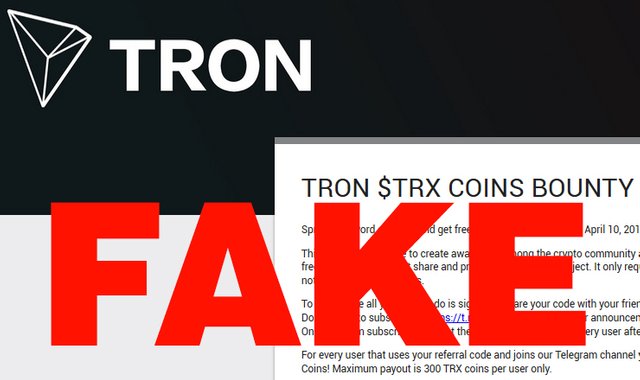 Clues that an airdrop may be a scam
It's a well-established coin that people have heard about and it's listed on coinmarketcap. If you've heard of the coin before, alarm bells should be going off in your head and you should do a little research before filling out the form. EOS, Tron, and VeChain all supposedly had airdrops in February. They are currently #9, #14 and #17 on CMC. Do you think these coins need more help with marketing and want to give away lots of valuable tokens?
The airdrop is not linked from official channels. If there's an official website, look at it and any social media accounts they link to. An airdrop should be mentioned somewhere. Stellar for example was already successful and had an airdrop last year, but you could find info on their website and social channels.
It's posted from brand new accounts. Unless it's a brand new crypto project, there should be some usage history behind the account. Be wary of new Bitcointalk, Facebook and Twitter accounts.
It's a Google Form. Many legit airdrops are held through Google Forms, but I'd say most quality projects hold their airdrop / bounties on their own website.
Grammatical and spelling errors. Sure, some projects are based out of parts of the world where their English isn't very strong. But for a top 100 coin, there should be few, if any mistakes.
They ask for donations. I've never donated to an "airdrop" to get more coins, because at that point, it's more of an ICO. It could be legit, but I find most quality projects will run their ICO through their website and not some Google form.
They use well known IP's. If they're claiming to be associated with a well-known Itellectual Property or company, they're either scammers or it's a low quality project.
There's no way to withdraw without a purchase. Sometimes you sign up for a site and get lots for "free" tokens. I have over $1000 of the seemingly promising & legit project PM7. However I can't touch a dime of that unless myself or my referrals buy tokens in the ICO. Scam? Maybe. Shady? Definitely. I'm rich! Oh... wait.
They promise decent amounts of money. With scammers, there is often a dollar value (or one that can be calculated from the price of the coin). If the airdrop was real it would definitely be worth your time to fill out the form. Unfortunately you won't see any of those sweet sweet coins you were promised.
It doesn't feel right. If you get a gut feeling that the project itsn't legit, don't join the website or fill out the form. Sure, you could miss out on a few bucks, but you could also dodge the bullet of getting phished or scammed.
(Bonus Step 11: KYC. Many very legit projects use KYC (Know Your Customer) and require it for you to even get an airdrop. However, all it takes is signing up for one scam project and they have some very personal info and a copy of your ID. So unless they have a trackrecord (as most new crypto's don't) I'd err on the side of caution.)
Images & Real World Examples
Macro is not a hugely successful token, but looks to be the victim of a fake airdrop channel created yesterday and links to non-official Twitter account that has 1 post. Can you tell which Twitter account is the real one and which is the fake one? It takes a real keen eye...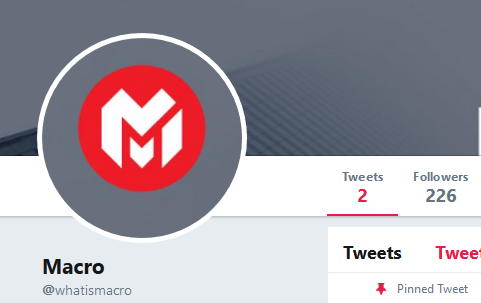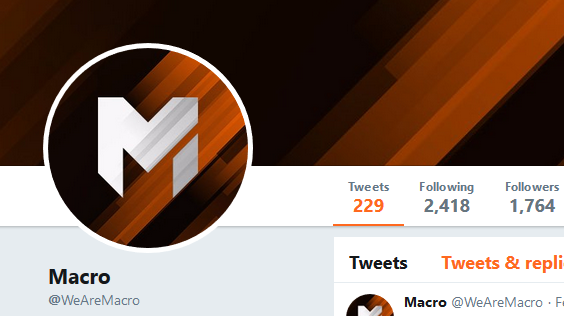 Notice on their Bitcointalk announcement it's from an Activity: 1 Newbie with an account created yesterday.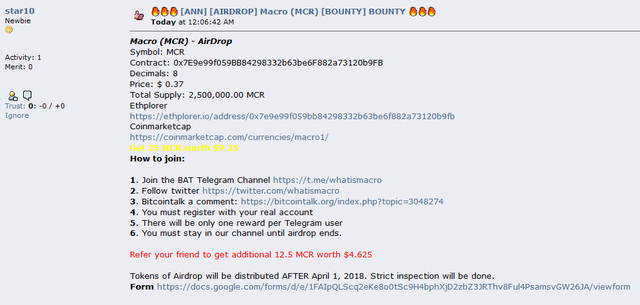 I guess no one at TRON fully grasps how punctuation works?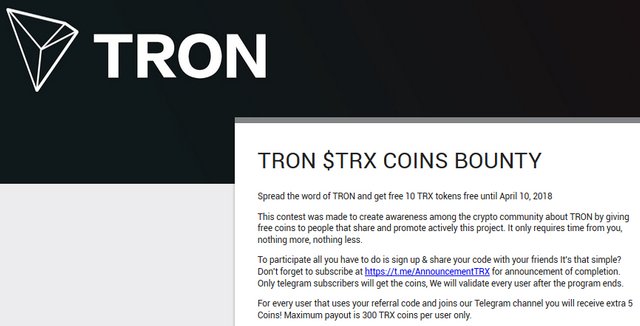 I received a link to this website in an email and I was ok with it… until they asked for my private key. I'm sure there are some poor fools that fell for it.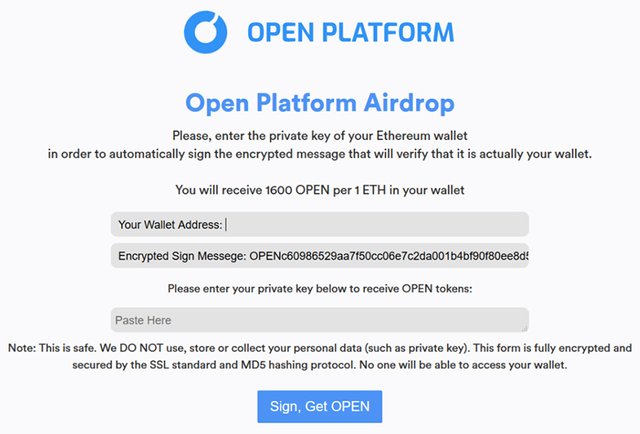 I hope this helps some of you avoid fake scam airdrops. If you have any other tips, please share them in the comments. Until next time, happy claiming!
This article originally appeared on my website Your Free Crypto https://yourfreecrypto.com/how-to-spot-fake-scam-airdrop/ I was actually asked to crosspost this by someone... I'm not sure about if that's frowned upon, so if I'm doing something wrong, let me know.