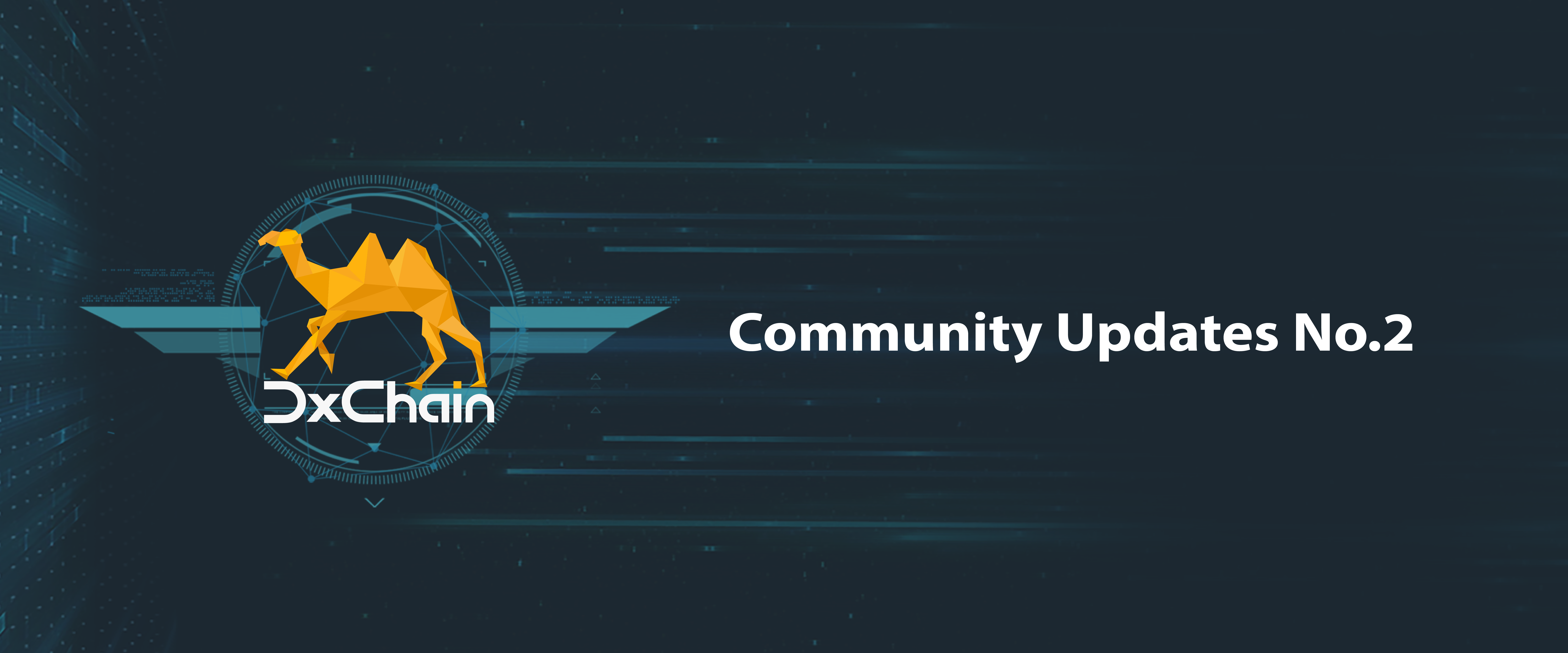 We would like to thank every community member who participated in the DxChain Airdrop and Bounty Program!
The DxChain Airdrop was a huge success! More than 28,000 new members joined DxChain Telegram Group while over 10,000 early supporters followed us on Twitter during 10 days. By the end of the airdrop, we had over 94,000 people in our Telegram group and over 10,200 followers on Twitter!! This is truly a powerful and global community!!
Next moves:
Lots of community members complained that they didn't get enough time to participate in our airdrop program and they wish there could be more chances to earn DxChain points. Although we haven't got a plan for another round of airdrop, we really appreciate every member's enthusiasm and supports! And we are so excited to announce that we have extended the bounty program!!
Therefore, you can still earn points by:
💰3,000 points - Following us on Twitter and Retweeting the appointed Tweets
💰1,000 points - Inviting friends to our Telegram group and when they join
In addition, more bounty programs and events are on the way! Please stay tuned!!
How to check my rewards:
The airdrop points have been allocated, and everyone can check their balance at any time on Telegram through PM @DxChainbot. We will collect everyone's wallet address before our token issuance, thus you don't need to provide your wallet address right now. Within 30 days after our token issuance, you will be able to redeem the points (100:1 points to DxChain ratio). Thank you for being patient!!
If you have any questions, please feel free to PM admin @OliviaDxChain in the Telegram group for help.
Will there be other Airdrops?
At the moment we don't have any plan of airdrops. However, we do have various bounty programs and events in the near future. Please stay tuned!
Can I still earn points by inviting my friends to join Telegram group?
Yes! You can still earn 500 points when your friends join DxChain Telegram group through your referral link. The maximum points one person can earn by referring friends is 50,000.
Can I still be rewarded by retweeting?
Yes! You can earn 3,000 points by retweeting the appointed Tweets (PM @dxchainbot to find out the newest appointed Tweets). Please remember: you have to follow DxChain on Twitter and send your retweet link back to the bot to earn the rewards.
We will check the followers and retweets weekly, so you can check your rewards within 5 working days.
Why should I join DxChain community?
DxChain adopts a "Chains-on-chain" system architecture to solve the data computation, storage, and privacy issues. Therefore, as said by CTO Wei Wang: "DxChain will be able to break the information monopoly of giant companies, thus bringing the Internet into a new, multi-dimensional and multi-polarizing era. That is the Internet of Value 3.0 we envision."
Join DxChain community and help us shape the future of the internet: @DxChainGroup👈👈👈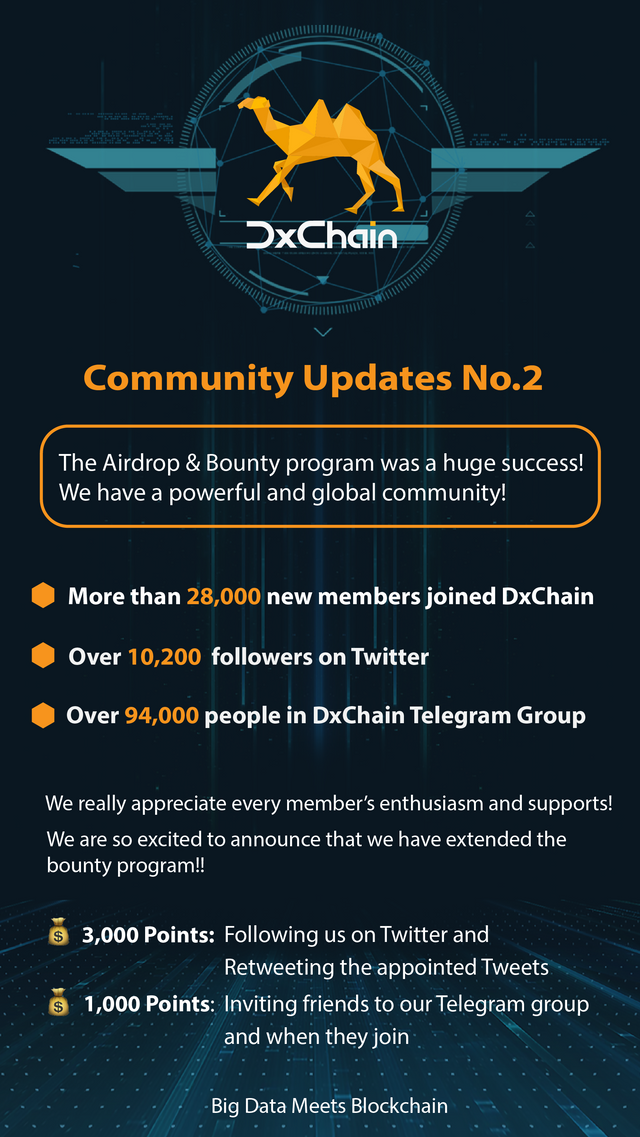 Follow Us:
Twitter: https://twitter.com/DxChainNetwork
Medium: https://medium.com/dxchainnetwork