FELLOW STEEMIANs GET 1000 FREE CBD TOKENS ON TWITTER/TELEGRAM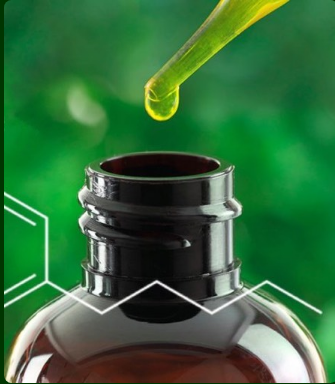 CBD Token was created to promote awareness and adoption of $CBD Oil Therapy.
You can Buy, Sell, Exchange CBD Tokens on the Tron Network.
CBD Market to Blockchain  https://cbdtoken.network
Our Blockchain solution to CBD Sales, Awareness, and Accessibility make one of nature's most powerful cures available to the masses.Buy CBD Token on the TRON Network.
We believe CBD Oil should be available to everyone.Which is why we're working on making it more well known and widely accessible for people who benefit from using it.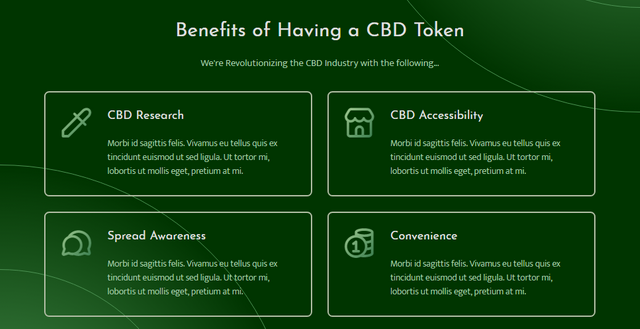 How to claim CBD Tokens 
 
FOLLOW  @CBDToken on Twitter and get the latest News on CBD Token Airdrops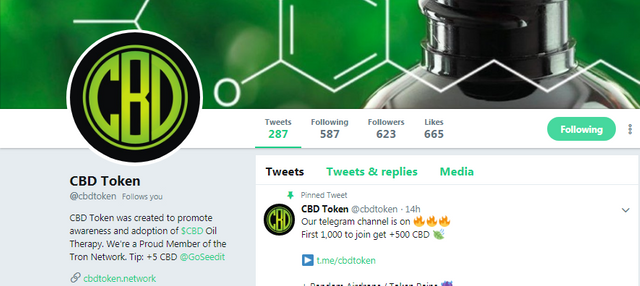 CHECK CBD TOKEN PINNED POST FOR AIRDROP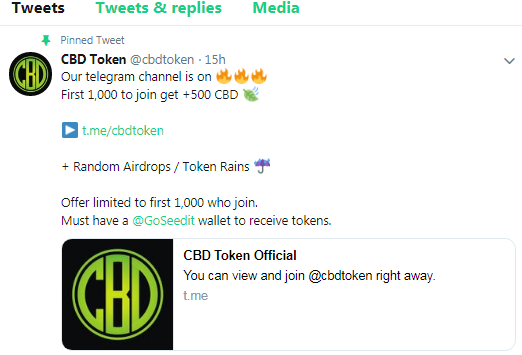 FOLLOW @GOSEEDIT TWITTER
Easy to use micropayment system built on the #TRON Blockchain. To start tipping, set up your wallet at http://GoSeedit.io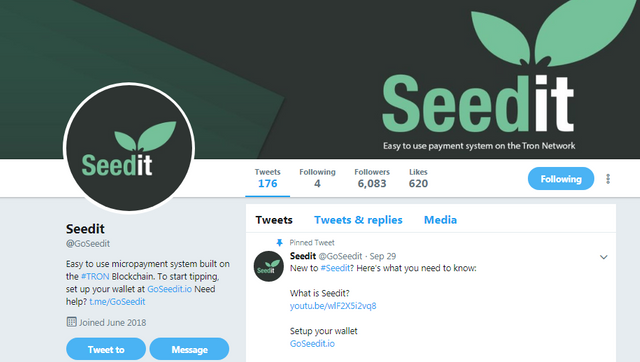 CREATE SEEDIT ACCOUNT ON TWITTER
1. Visit @GoSeedit  2. Click website link in bio.   3. Sign in with twitter.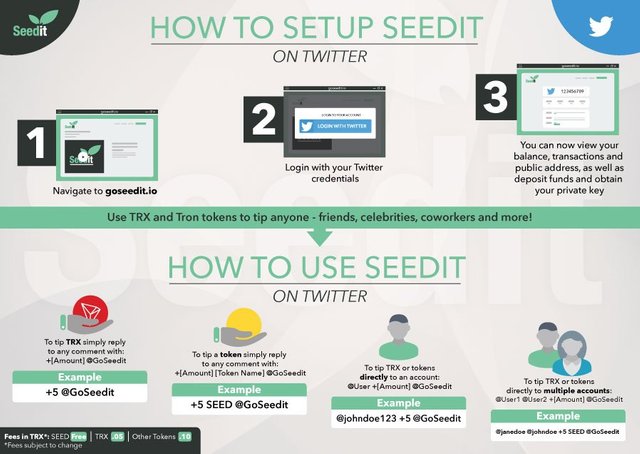 Tip CBD to Friends
We've integrated our token with @GoSeedit to allow tipping on twitter.Watch this quick video to see how it works: