Airdrop, bounty and referral program
Recently we have renewed our referral program and airdrop. Here is an overall review of our offer to the community.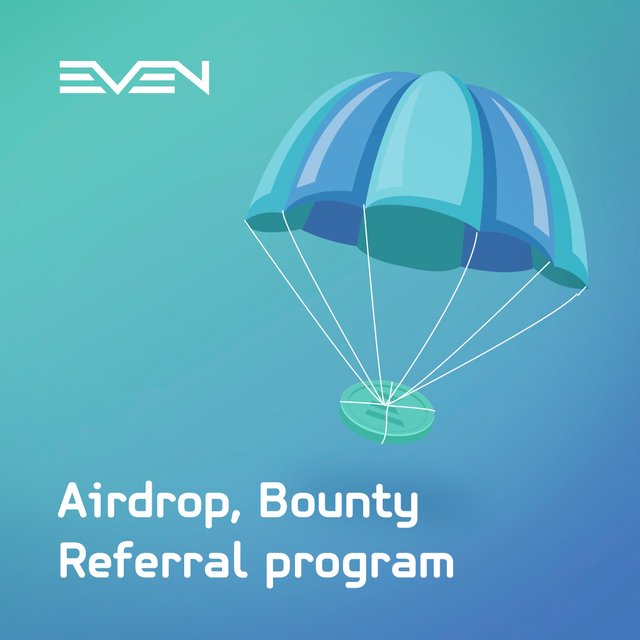 Airdrop: 500 tokens
Since June 1st airdrop was set as 500 EVEN tokens. How to receive airdrop:
You have to sign up using someone's referral link. Here is a list of links which you can use: https://twitter.com/hashtag/evenchallenge
After registration, you have to confirm your email. Your airdrop will be sent in 15 minutes.
Yes, before June 1st the airdrop was 1000 tokens. But we had no bonuses for KYC.
KYC bonuses: 500 tokens
Any user can receive an additional 500 EVEN tokens:
100 tokens, if they apply to KYC in 24 hours after registration
400 tokens, if their KYC docs are approved at the first attempt
This rule applies to all KYC applications after May 29th.
How to pass KYC at the first attempt
Referral program: 500 tokens and more
Now you can get 100% of any earnings of your referral!
Your referral has to be KYC-verified.
You get 500 tokens for a 1st tier referral.
Bounty tokens of your referrals also bring you bonuses.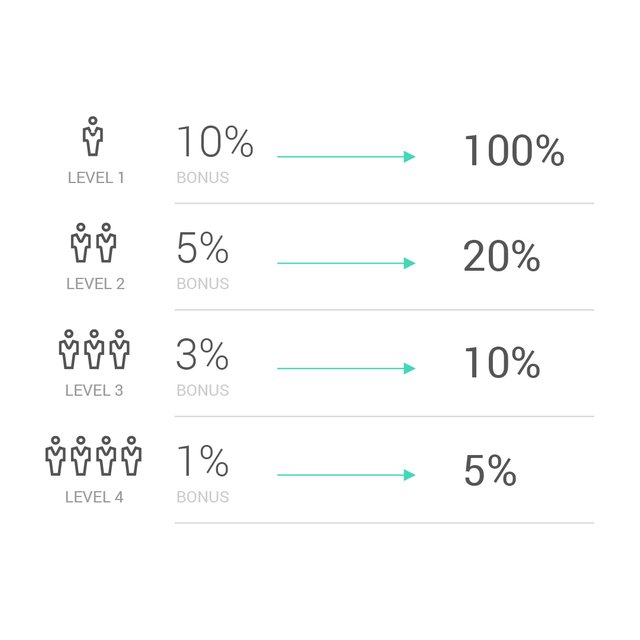 New referral system starts on June 4th, 1 pm UTC, and applies to all new earnings and giveaways.
Here are examples:
Your 1-tier referral Bob received 500 airdrop tokens and 100 bounty tokens. He did not pass KYC yet. You have 0 referral bonus.

Later Bob has passed KYC. You received 500 bonus tokens for his airdrop bonus. But you didn't receive any bonus for his bounty tokens as he was not verified at the moment of his bounty activities. Bob will receive all his tokens anyway.

Bob continues to perform bounty tasks and earns 1000 tokens. You receive an additional 1000 referral tokens for his activity.
To invite referrals, use only those links that are in your personal account. These links contain unique tags that the system uses to identify your referrals. Any user, who followed your link and registered in their personal account, will eventually appear in the list of your referrals. When registering on your link, the referral will receive the airdrop, 500 EVEN tokens.
Bounty: up to 2000 tokens
We have many bounty tasks from 10 to 1000 tokens each. You have to click "Take the task" on the task card, fill the form with a link to the completed task, and submit it. Most tasks will help you to get more referrals.
The initial listing rate will be 100 USDT = 3000 EVEN
Withdrawal
We are going to distribute ERC20 EVEN tokens in July 2019 (the exact date will be announced later).
You have to complete the KYC procedure to receive your tokens.
The form for ETH address will appear on the website on user accounts in a while.
The exchange listing date, as well as ICO date, is not defined yet. Why do we wait? We have to show the value of the project and the usecase for the token. As you know, we defelop the dApp and the crosschain platform, which we will release to the market soon.
Join our social channels to get updated!
Website: https://evenfound.org
Facebook: https://www.facebook.com/evenfoundation
Twitter: https://twitter.com/EVEN_Network
Telegram chat: https://t.me/eventalk1
Reddit: https://www.reddit.com/r/EVEN_Foundation/