😝 Claim Tokens Worth $10-$160 For Free 🤑 (Byteball Airdrop)
This airdrop is exclusive to Steemit users and requires you to download the wallet in order to receive an instant payout. I will run you through the easy steps you need to follow to claim these tokens. If you already have some byte in your wallet then you can skip to Step 4. Don't worry if you don't have any because I got you covered.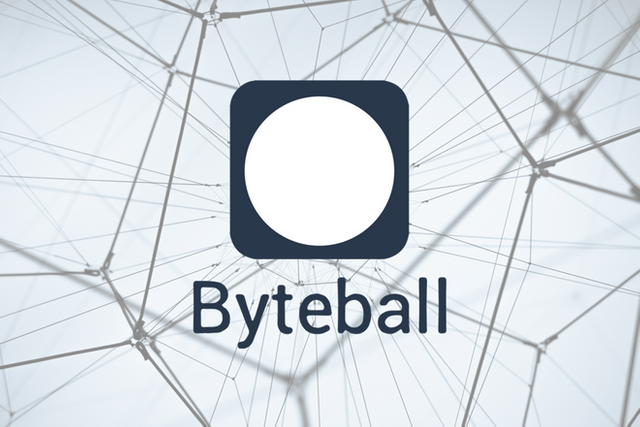 Step 1: Download and install the wallet for the device you're using here - Byteball wallet [Referral link]
Step 2: Once installed, click 'receive' on the bottom and copy your wallet address.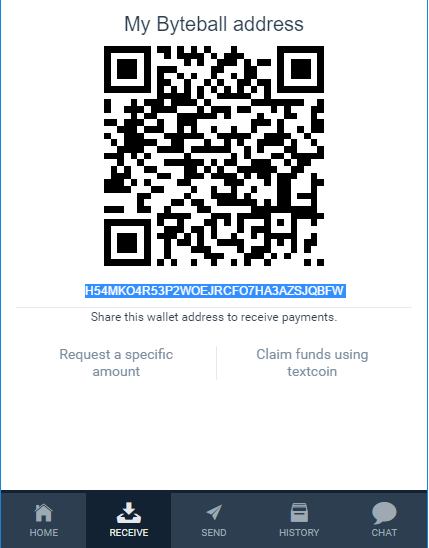 Step 3: Go to https://steem.chat/ and send your address to me, @earnonlinewith so I can send you the amount (0.0001)of byte needed to verify your account.
Wait a few seconds for me to send.
Step 4: Once confirmed go to 'Chat' on the bottom, select 'Bot Store' and click on 'Steem attestation bot' and open chat with the Big Blue Button.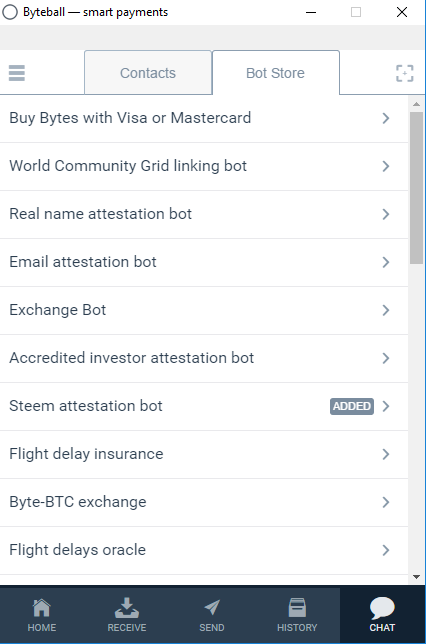 Step 5: Assuming the bot isn't busy you should receive instructions immediately (otherwise wait a couple of minutes). It should look something like this.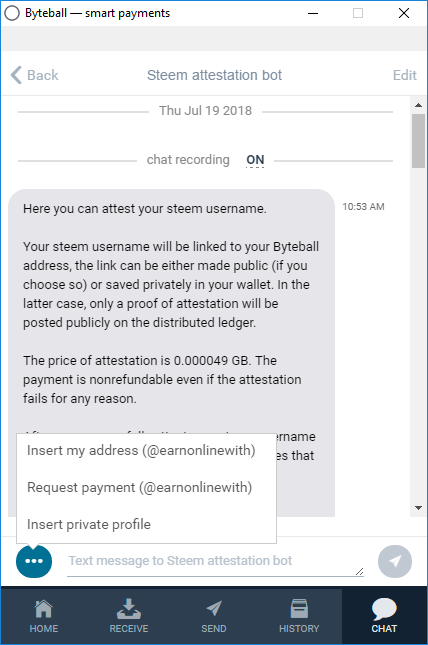 Now click the 3dots on the bottom of your wallet and click 'insert link'. With the link inserted press the send button to unlock the next instruction.
Step 6: You will then be asked to confirm you Steem account by login in using SteemConnect, do so, it is very secure. Click on either public or private based on your preference and move on to the final step.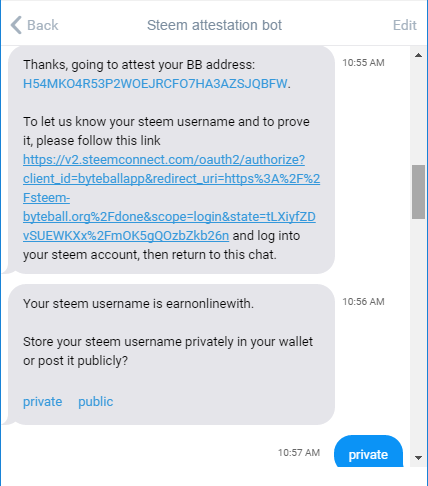 Step 7: Click on the link Payment request: 0.000049 GB provided for you to make the payment, it is all within the wallet. All the info would've already been automatically added, all you need to do is click send and 'Voila' you receive your tokens.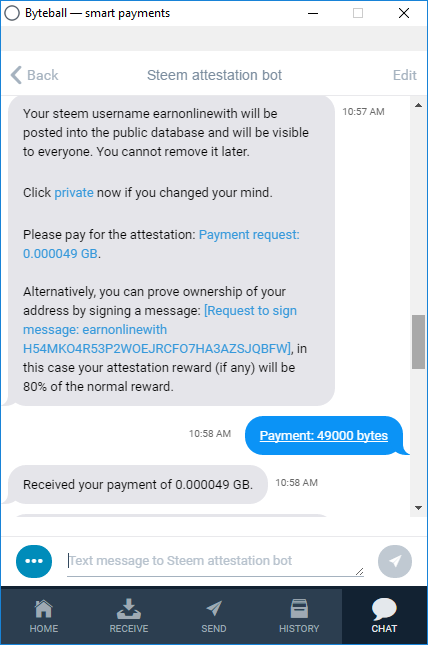 Congrats you've claimed your airdrop tokens and can now exchange them if you wish. Byteball is already listed on Coin Market Cap and you can verify on there which exchanges trade it.
I always strive to create value for my subscribers and the community whether it's Finance, Life, Business, or just valuable knowledge. Please subscribe to receive such content and upvote if this was of value to you.
Until the next one, have a great day!
Join us on social media
Twitter: @EarnOnlineWith_
Telegram: @EarnOnlineWith_
Youtube: Coming soon!
---