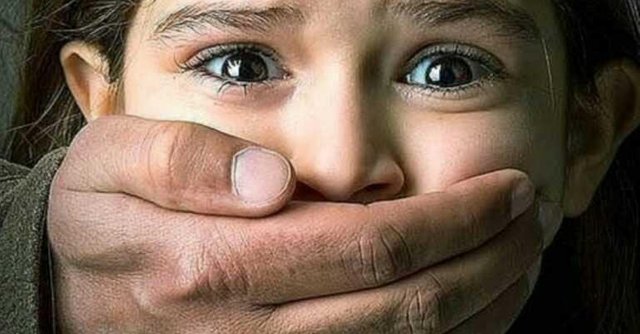 source
The rate at which pedophiles are abusing and molesting children is becoming too alarming in our society today. One must be careful and observant when it comes to this issue. First of all let's find out who a pedophile is.
Who Is A Pedophile?
A pedophile is a person who is sexually attracted to children. Can be a man or a woman. Sometimes, a pedophile can also be who possess child pornography and the rest.
How Can We Identify A Pedophile
The truth is that most pedophiles act normal and you can't really tell if they are pedophiles or not.
It's been said that most pedophiles are known to their victims and some of them are family.Also, most of these pedophiles are relatives, they could be uncles, aunties, grandparents etc.
Parents must learn how to observe their kids and be careful who they leave their children with.
But the following signs will help you identify a pedophile to a certain level
1.They talk to children as though they were adults.sometimes, they could say things like "this child has a beautiful shape" or "I want to Marry you now that you're still small" etc.
Please observe your kids and if in case you have a nanny you suspect, install cameras just to make sure.
Inappropriate gestures when they are around children.
Like licking their tongues or scratching their head when they see kids naked.other times they like touching kids inappropriately especially when they are alone with them.

They may posses kids pornographic images and videos in their personal computers and storage devices.which is illegal and should be reported to the police.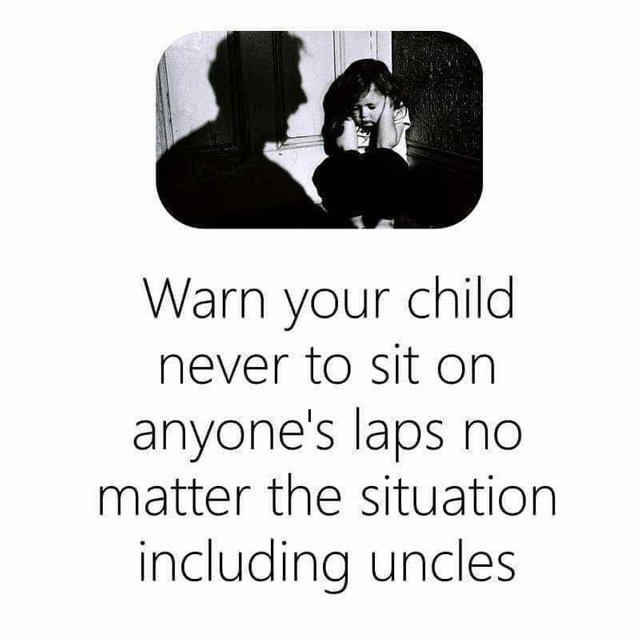 How To Protect Our Children
We must teach our children the good touch and bad touch. Teach them a high five and and a part on the back are good touches but when someone touches their buttocks, their breast or chest etc they are bad signs and they should always tell you.
Also, we must also teach them that whenever someone touches them inappropriately and tells them not to tell anyone it's a bad thing and they should always speak out.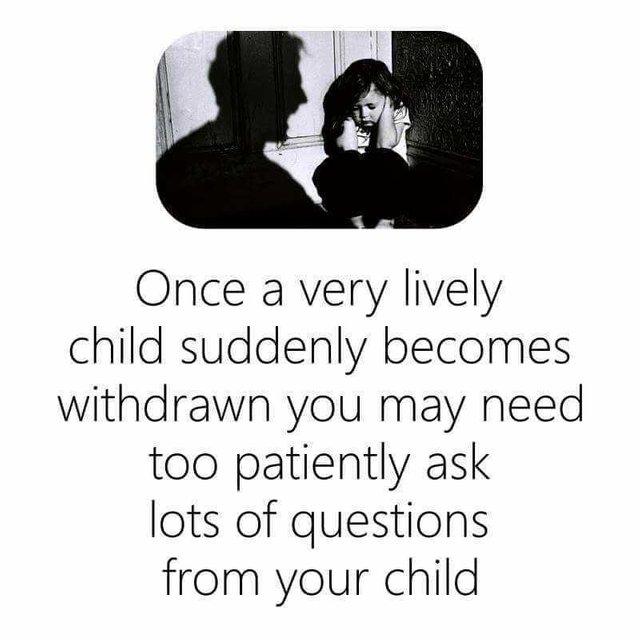 2.teach our kids to protect themselves. Never sit on the laps of so called uncles, also Observe our kids when an active kid becomes withdrawn,we must patiently ask to find out what's wrong.
Make your children your friends, make it a habit to find out what happened during their day, let them know they can trust you with things that happened to them. Ask them about their sport/games teacher, class teacher, their nanny, and generally how they spent their day.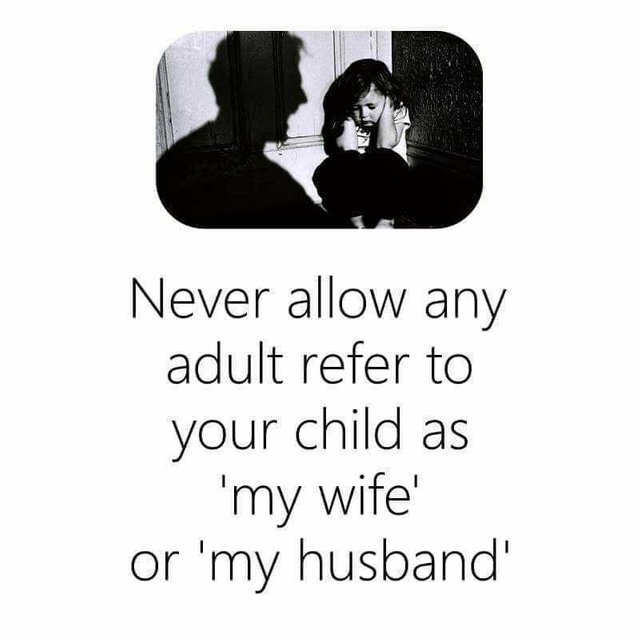 4.When a particular adult start giving so much gifts and attention to your kids you should also observe and find out why. If adults call your children their wives or their husbands you should quickly rebuke them because they are still kids and shouldn't be referred to as wives/husbands.
5.Report any issue of pedophiles it doesn't matter if they are relatives or friends etc. That way you are protecting other kids and also help the pedophile seek medical help because most of them are mentally sick.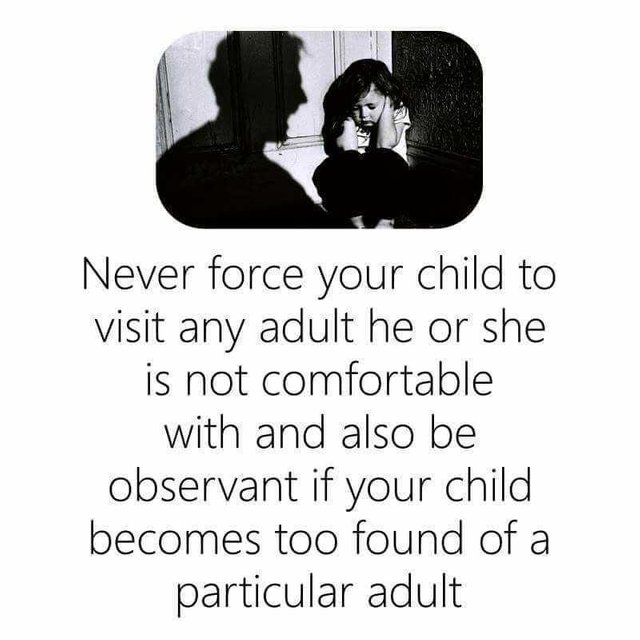 All hands must be on deck to protect our children and give them a happy childhood.
It doesn't matter if you have kids or not. Look out for your siblings, nephews/nieces, friends and others. especially these festive season of sharing, travelling and meeting family/friends.
Thanks for your time.
💝
@nigerian-yogagal