ADSactly Tech News - The Age of Self-Driving Cars is Rapidly Approaching!
ADSactly Tech News: The Age of Self-Driving Cars is Rapidly Approaching!

Have you ever wondered what the future of transportation will look like? Movies have shown flying cars, electromagnetic trains and all other sorts of futuristic transporation possibilities but which of these epic visions of a future reality will manifest as reality first?
In regard to future transport one of the most likely technological upgrades which we will probably see first is autonomous driving. In only five years the technology behind this futuristic prediction has moved from "maybe possible" to "definitely possible" to "inevitable" to "how did anyone ever think this wasn't inevitable?"
In fact, there are a ton of large scale auto manufacturers actively competing to perfect the technology required to bring a future of driverless cars about.
Companies like Waymo (a spinoff of Google's self-driving car project) have been hard at work trying to be the future industry leader in this field. They seemed like they were closing in on a complete monopoly in regard to autonomous self-driving cars until a few big names popped up to give them a bit of stiff competition. I'm talking about companies like Lyft and Uber who would love to trade their expensive human drivers for automated driverless shuttles.
Its not only car companies working towards building this future, large corporations like Intel, IBM, and Apple are also looking to get in on the action as well! There are a lot of components in creating autonomous vehicles and many startups are positioning themselves applying for new patents that involve laser sensors, mapping software, and control center configurations responsible for managing future fleets of self-driving cars.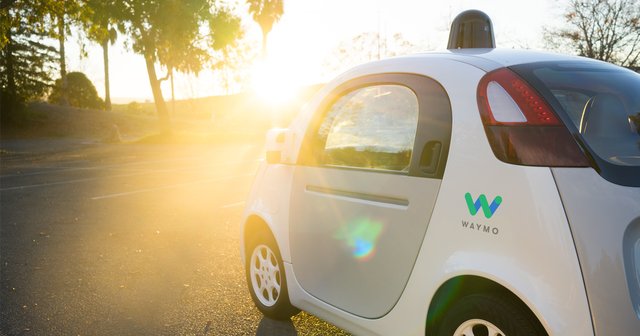 When I talk about driverless cars, I'm not actually talking about the future. Well, I am but this topic strongly relates to the present because believe it or not, some of these cars have already hit the road! Driverless cars are already prowling the streets of California and Michigan, Paris and London, Singapore and Beijing.
There is a lot of speculation at the moment that driverless tech has the possibility of adding $7 trillion to the global economy and save hundreds of thousands of lives in the next few decades. Personally I feel very conflicted about this new potential future in which driverless cars dominate the roads and I must accept the fact that I'm powerless and completely dependent on this new technology to get me to my destination safely!
Maybe its a good thing, maybe not. A big fundamental shift will take place if this new driverless car reality comes to fruition. Firstly, it will completely devastate the auto industry, gas stations, drive-thrus, taxi drivers, and truckers. Uber and Lift drivers will have to re-enter the job market putting further strain on the unemployment rate. Sure, stockholders of the companies that introduce these new vehicles will prosper but there will be a lot of people out of a job on the other hand. I'm not saying this is going to be a terrible reality but I think we need to consider both sides of the coin carefully. Do we want to support this technology or not?
It's worth remembering that when automobiles first started rumbling down manure-clogged streets, people called them "horseless carriages." The moniker made sense: Here were vehicles that did what carriages did, minus the hooves. By the time "car" caught on as a term, the invention had become something entirely new. Over a century, it reshaped how humanity moves, and thus how (and where and with whom) humanity lives. This cycle has restarted, and the term "driverless car" will soon seem as anachronistic as "horseless carriage." We don't know how cars that don't need human chauffeurs will mold society, but we can be sure a similar gear shift is on the way.
The above statement makes a good point about change. We may not be ready for new technologies but eventually humanity and society changes with it and adapts to a new way of doing things. When it comes to driverless technology I don't see how its much different than what was stated above.
The driverless car can indeed be compared to the horseless carriage. Older generations will have a much harder time coping with this new reality while younger generations who are much more comfortable with technology considering the fact they have grown up with smart phones and high tech gadgets will certainly be more open to accepting driverless cars as a simple upgrade to modern transportation.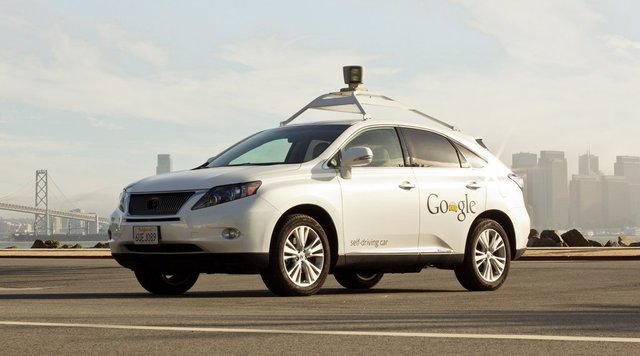 Image Source: The New York Times

So what exactly will the future hold? Do you think self-driving cars will actually become the new norm?
It's important to keep in mind that an autonomous vehicle isn't simply an all in one device but rather a system, a collection of components applied to accomplish the task that a driver would traditionally be given. Another question we may want to ask is when exactly will self-driving technology be ready?
Well, according to the recent research I've conducted around this topic, the hardware required to complete the task has already been developed and tested. Cameras and radars are already cheap and robust enough to build into mass-market cars.
A more expensive component required in creating a driverless car is that of the laser-shooting lidar which is still very expensive but as you can imagine large companies are quickly racing to bring the cost of this component down as it represents one of the last pieces of the puzzle. Then you have the brain, the processor that will be required to handle all the complex computations of getting a car to its destination safely. As a result, chipmakers like Intel, Qualcomm, and Nvidia are working hard to reduce power requirements for these rolling supercomputers.


So what does all this mean? Well, as a community we need to ask the hard questions around self-driving cars. The first question I think that we may need to ask is, do we really want to see a future in which we are completely dependent on automation to get us to our destination safely? If we all agree that self-driving cars are good and that this technology should be incorporated into our everyday lives we must further ask to what extent do we want to see it implemented?
One thing I've learned from writing technology articles is the future tends to come whether you want it to or not. However, I do believe we have the ability as intelligent human beings to direct to an extent how the future is implemented... We do have the power as a collective to stop large fundamental shifts from happening and the key is in organizing the masses, coming to an agreement together and then taking action!
What do you guys think about self-driving cars? Do you think we will see these vehicles on our streets in the near future?
Lets talk about this before it fully becomes reality!
Thanks for reading.
---
Authored by: @techblogger
In-text citations sources:
The WIRED Guide to Self-Driving Cars - Wired
Image Sources: The Sun, Google, Wired

Click on the coin to join our Discord Chat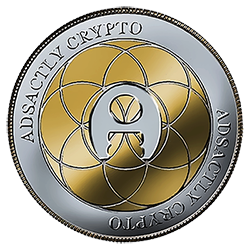 ---
Vote @adsactly-witness for Steem witness!
Witness proposal is here: https://steemit.com/witness-category/@adsactly-witness/adsactly-steemit-witness-proposal
First open: https://steemit.com/~witnesses
In the bottom of the page type: adsactly-witness and press vote.



Use small letters and no "@" sign. Or, click here to vote directly!
Thank you!

---