Greetings fellow Steemians!
@Lovejoy here, recently back from the airport, and reporting from Minneapolis on behalf of the @agoric.systems crew.
So... Yesterday I got a phone call from JFK airport...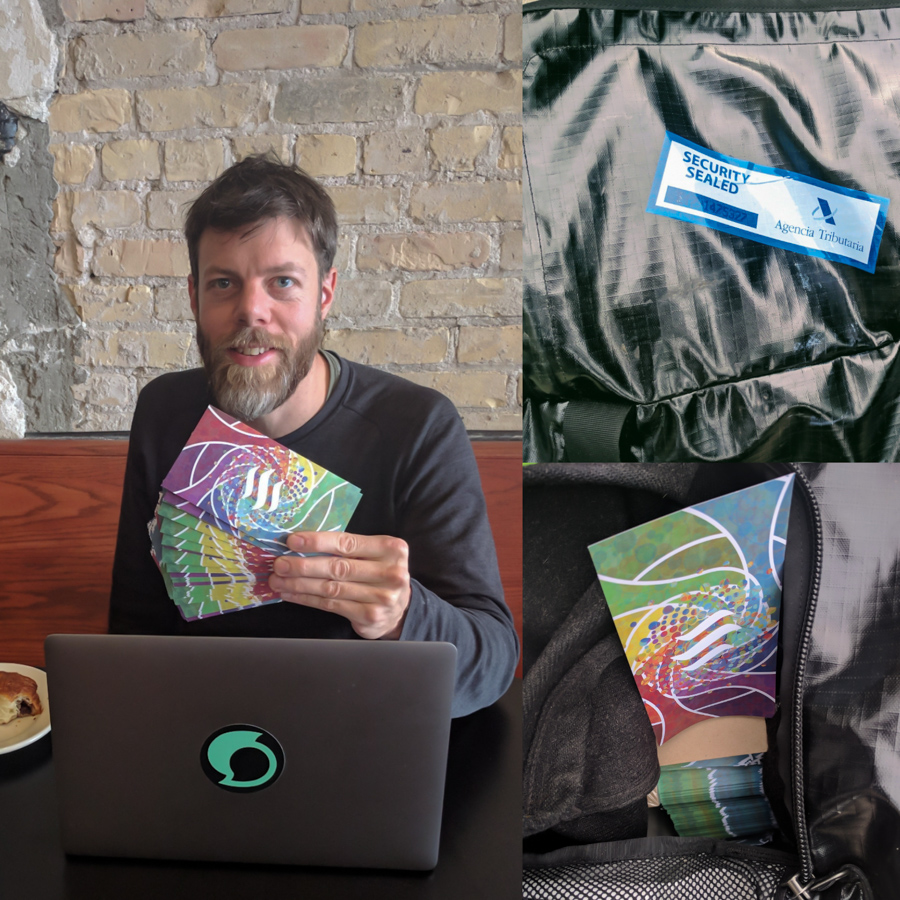 They found the missing bag!!!
---
All the
Scrip
for the Agoric Challenge has been recovered!
Along with a whole mess of other things that I had come to accept might be gone forever.
We don't know what happened exactly except that the bag was tagged with the wrong info, and ended up in some vortex until it was discovered in Madrid.
After three weeks with my luggage MIA I had all but lost hope of ever seeing that bag again, but despite the momentary setback, fortune has smiled upon us! Now we can resume the Agoric Challenge a little more swiftly without having to generate new codes, go back to the printers, and spend more money.
What's next...?
Well this greatly simplifies things going forward, and we are beginning by charting a new course for distributing the Agoric Scrip to everyone who expressed interest in the project at SteemFest².
If you signed up to receive more information about the Agoric Challenge at SteemFest², you can expect to hear from us in the coming weeks.
For everyone else, please read the initial post on the Agoric Challenge, and let us know in the comments below if you are interested in participating!
Thanks to all of the wonderful feedback we received at SteemFest² we have some new ideas as to how we can create a sustainable funding model for the creation and distribution of Agoric Scrip, but for the moment we're still looking for those who are interested in helping to fund this first round of account creation.
So if this is you, reach out to us! I'm always available on Steemit.chat (also @lovejoy there), if you have any questions or ideas you'd like to share off-chain.
---
Stay tuned, and thanks so much for all your support!
-The @agoric.systems team