Welcome to the blog of SteemChurch Venezuela @sc-v
In the framework of the social work that Steemchurch Venezuela is doing with the children, we have started the "Turn on a light" campaign promoting the Blockchain as "technology with purpose".
One of the things we have proposed is to encourage the generation of relief and promote values ​​in them, supporting them in sports and recreational activities, this in order to add value to their quality of life, in these times of social deterioration that runs through our country, it is important to promote the physical and intellectual development of the youngest, collaborating with sports associations and communities in general.
For our team, it was very special to meet @agfacademy, the only football training academy in the world that uses the Steem block chain to reward young players for improving their soccer skills.
Their leader Andre Gray is a professional footballer of the Premier League of England and has a passion for helping young players, especially those from the poorest nations. For more information visit:
http://www.agfacademy.com/
We did not let you wait and we started supporting this great initiative of Andre Gray and @oracle-d, to bring joy to the children of Venezuela, this time in the city of Vinotinto, Lecheria with the San Celestino FC team.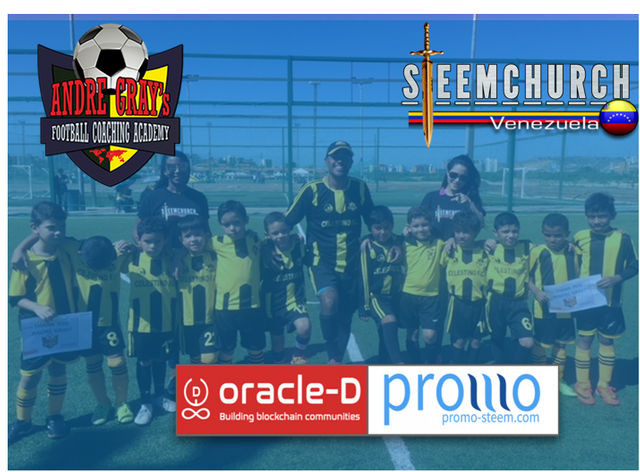 Since early mornings the children were very excited, we talked about Andre Gray being a professional soccer player who wants to help children like them. It was a very special and fun day.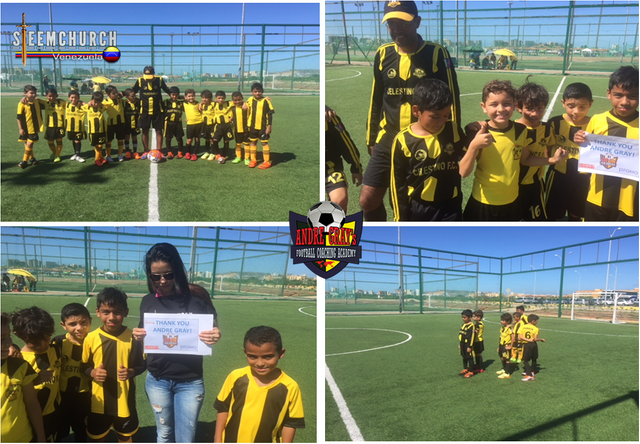 "Football is the only thing that unites people of different races and social conditions"
Since FIFA have stated on many occasions that "football is a school of life with great educational value, especially for children and adolescents, who must learn to accept defeats with style and dignity, harmonize as a group, be supportive and achieve goals as a team ».
A message from Andre Gray: **
"I want to help young people from all over the world to play and enjoy football like I did, and by using Steem, I can now do it by providing some money that could help you buy part of your kit or facilitate your purchase. to football ".

It is very beautiful this work that is being done from the Academy of Andre Gray's through the chain of steem block and the support of @oracle-d, which is doing a great job, impacting lives through revolutionary technology of the Blockchain, from @sc-v, we thank @starkerz for their valuable collaboration and incentive for the children of Venezuela, and we can not fail to mention Andre Gray.

He who is generous prospers; **
**the one who revives will be revived. **
Proverbs 11:25